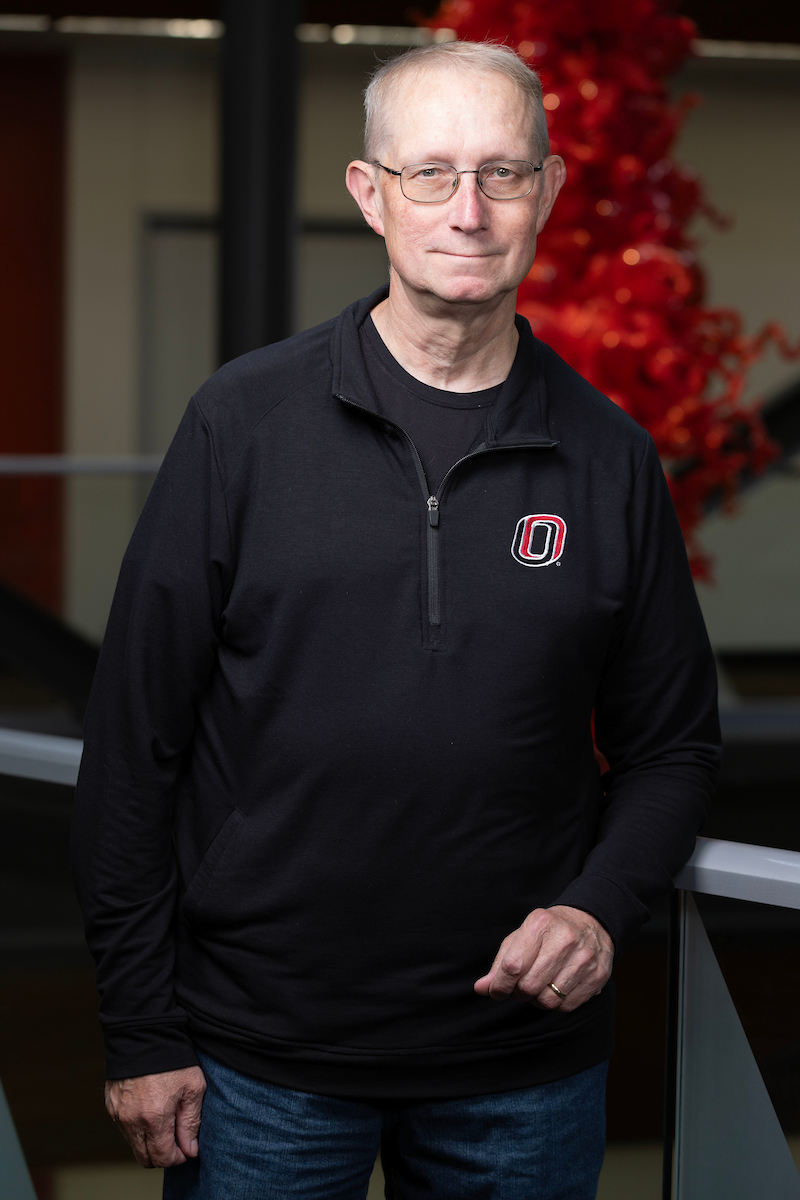 Charles Nicholson, M.S.
Part-time Faculty
School of Interdisciplinary Informatics
---
Additional Information
Biography
Mr. Charles (Chuck) Nicholson is the former Chief, Cyberspace Assurance Division, United States Strategic Command, Offutt Air Force Base, Nebraska. He served as the USSTRATCOM Authorizing Official and a principal advisor to the Commander for computer and communications system security responsibilities at the international, national, DoD and command levels.
 In his first career, Mr. Nicholson received his commission via NROTC after graduating from Rice University. His career highlights include naval service around the globe and as an Information Operations planner for two Unified Combatant Commanders. He was Surface Warfare and Joint Service qualified and has been a Certified Information Systems Security Professional since 2000. Commander Nicholson retired from the Navy and started his second career in 2003 in the USAF Civil Service ranks at U.S. Strategic Command.
 Before retirement from that portion of his government service in Jan 2020, Mr. Nicholson led several Department of Defense (DoD)-wide efforts in support of the Strategic Command's Cyberspace mission to include the DoD Enterprise-wide Information Assurance (IA) Solutions Steering Group, the Space Systems IA Steering Group, and the Bulwark Defender exercise series. He also co-chaired the IA Research Group supporting the 2009 Mies Federal Advisory Committee, which conducted a comprehensive review of the nation's Nuclear Command, Control and Communications System. He was an active board member of the National Space InfoSec Council, the Defense/Cybersecurity Authorization Working Group, the Defense Department Information Security Risk Management Committee and the Identity Protection and Management Senior Coordinating Group.
 In addition to his earning the 2003 National Security Agency Rowlett Award for IA Individual Excellence, under his leadership, USSTRATCOM received multiple Rowlett awards for organizational cybersecurity excellence.
Education
  MS, U.S. Naval Postgraduate School, Computer and Electrical Engineering, 1992
  BS, Rice University, Mechanical Engineering, 1981