Innovative, Creative, Ready to Excel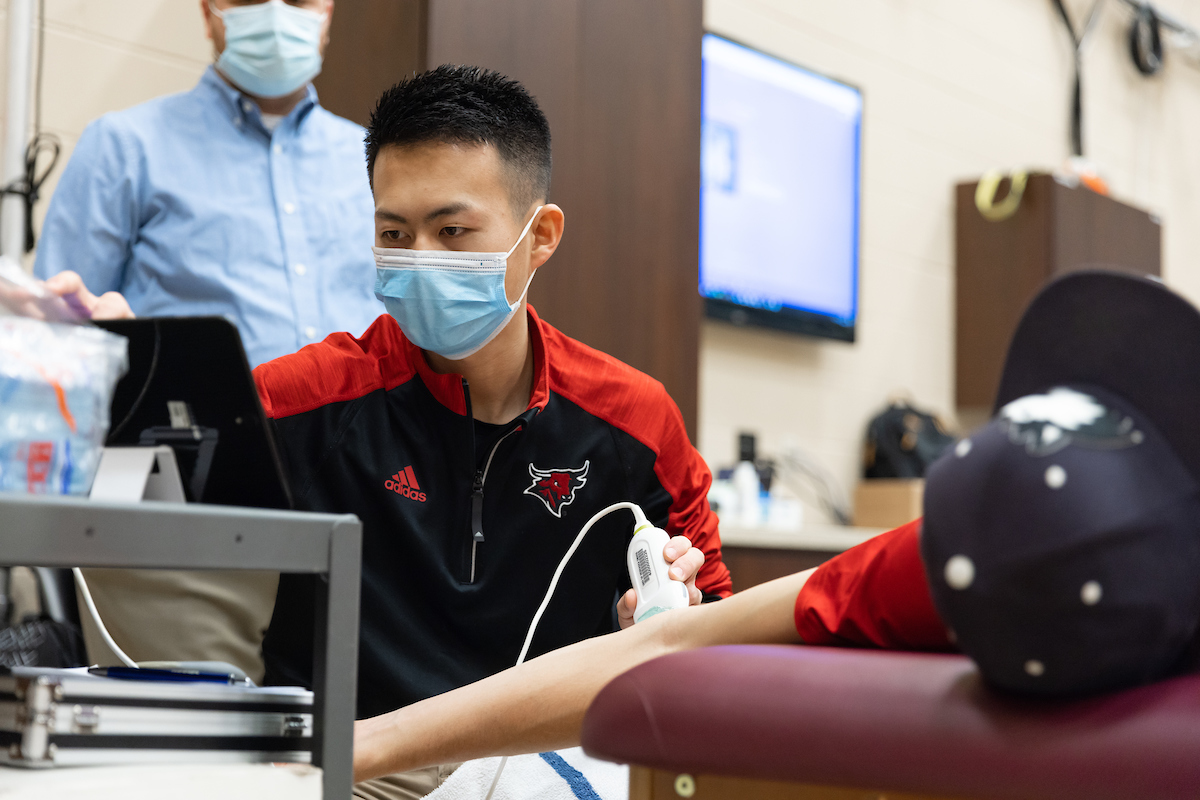 Athletic Training student receives prestigious scholarship, assists in Pitching Lab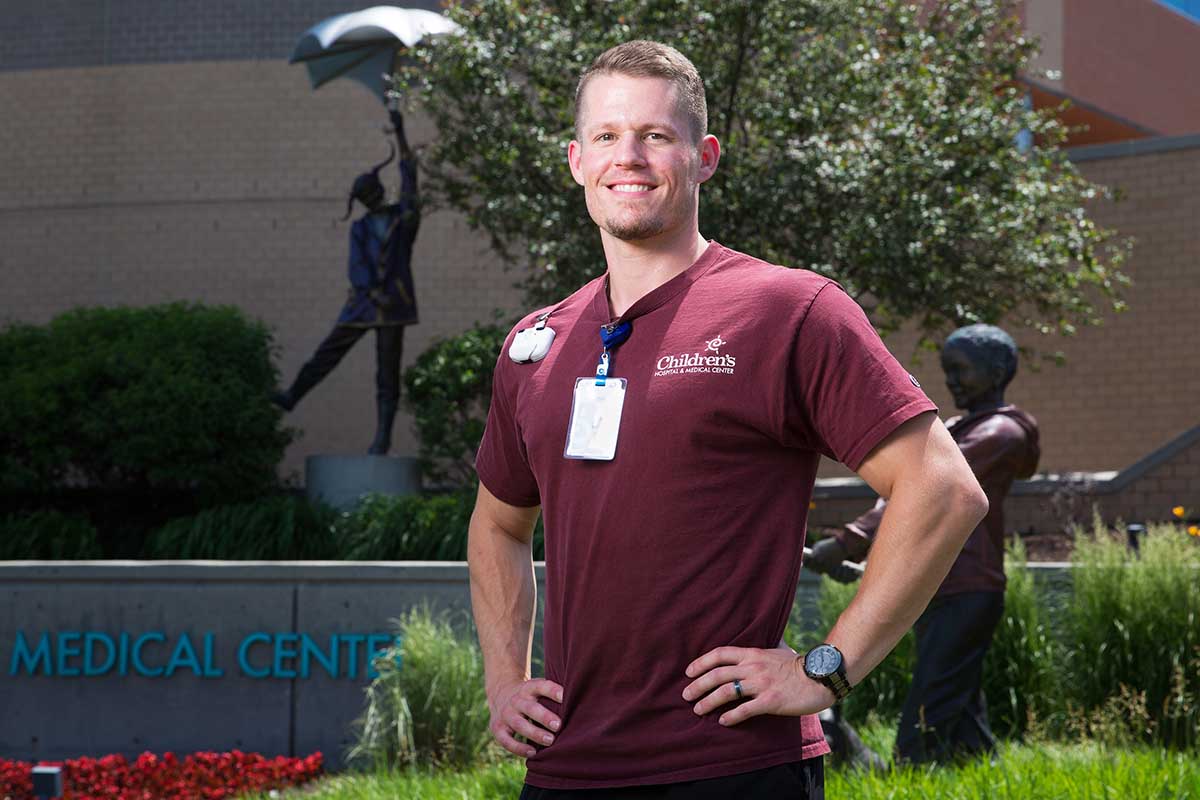 Caleb Ross took his career to the next level with a degree from the School of H&K
The School of Health and Kinesiology (H&K) is nationally recognized for its research and innovation.
Our curriculum and faculty will challenge you to attain intellectual achievements and to develop skills based on best practices. UNO's faculty and staff are dedicated to meeting the highest aspirations of our students, whether it is to begin a career or pursue additional education. Last year:
For the last six years, 100% of our Physical Education Teacher Preparation students have been hired after graduation.
100% of our Master of Arts Athletic Training graduates were employed full-time in their desired field within three months of graduation.
We offer:
Bachelor's Degrees in Kinesiology, Physical Education Teaching, and Public Health
Master's Degrees in Athletic Training and Health and Kinesiology with concentrations in Exercise Science, Health Behavior, Physical Activity in Health Promotion, or Physical Education
Ph.D. in Biomechanics & Kinesiology
At UNO, you will experience hands-on learning opportunities unique to a metropolitan campus, state-of-the-art laboratories, and faculty mentorship that ensures you have the knowledge necessary for success.