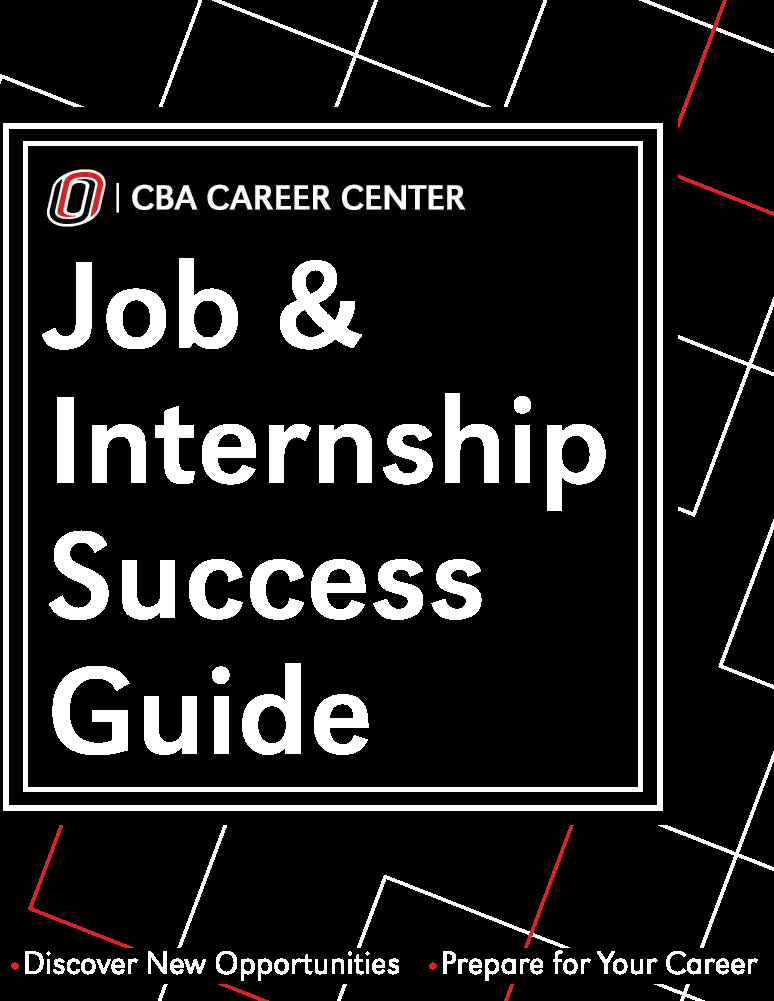 The CBA Career Center Job & Internship Success Guide has been developed to guide students through their job and internship search, from the very beginning all the way to starting the position.
Click the picture in order to download a free copy of the guide.
---
Don't have time in your schedule for a Resume or Cover Letter Review appointment? Fill out this form and submit the resume or cover letter you would like reviewed. We'll email you with our comments and suggestions within 3-5 business days.
---

Browse and apply for jobs, find upcoming events, and schedule career advising appointments.
For help navigating Handshake, click here.
---

Prepare yourself for interviews through interview practice and training. Create an account using your unomaha.edu email address today!
For help navigating Big Interview, click here.
---
Focus 2 Career is website that guides users through a reliable, user-friendly career and education decision making model to help them select a major, explore occupations, make informed career decisions and take action in their career development. Utilizing a number of assessments, Focus 2 Career assists students with career readiness and prepares them for life-long, meaningful work. All assessments through Focus 2 Career are available at no cost.

TO REGISTER, visit Focus 2 Career Registration and use Access Code: Mavericks when prompted.
Once registered, you can complete any or all of the assessments, explore major and career options and so much more! If you would like one of our Career Advisors to assist in interpreting your assessment results, please visit Handshake and sign up for a Career Exploration Appointment.
---

Discover jobs, network with businesses, and find connections that you have with specific companies.
---

O*NET OnLine is a free online database that helps students, job seekers and professionals to research and understand hundreds of occupations in the US.
CBA Career Center Podcast - Quick Career Convos
This CBA Career Center original podcast provides valuable career development resources for you to listen to on your drive to work or walk across campus.
Wall Street Journal Student Pricing (Referenced in Episode 5)