You are our best advocates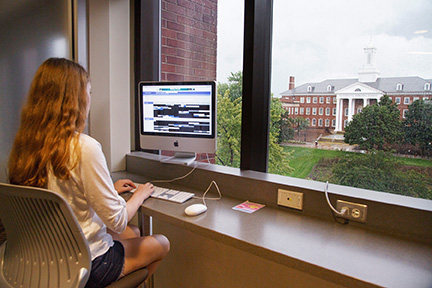 Like you, the Writing Center maintains a student-centered focus. Our mission is not to proofread or to create perfect papers but to help students become effective, independent writers. 
---
Here are some additional ways you can assist us and your student writers:
Encourage all students to use the center for individual consultations at any stage of the writing process.
Include Writing Center information on your syllabus. (A sample paragraph is available here.)
Schedule a Writing Center orientation for your class. DUE to COVID-19, we will not be holding orientations in the Writing Center or sending consultants to individual classrooms. We will have virtual orientations available starting Fall 2020. 
Request consultation reports. If you would like to be informed of your students' progress, remind them to request a report. Due to privacy issues, we cannot send a report to faculty unless the student consents. Students receive reports automatically and are identical to those sent to faculty.
If you have questions or concerns about a Writing Center consultation, contact the Writing Center Director, Travis Adams.
---
Writing Center Boilerplate Paragraph for Faculty Syllabi
Feel free to copy and paste the text below into your syllabi:
The UNO Writing Center offers free one-on-one consultations with trained consultants to all students, faculty, and staff. Their goal is to help writers improve their writing skills and confidence in all types of writing, in all subject areas, and at all stages of the writing process. For more information about their hours and locations or to schedule an appointment, go to writingcenter.unomaha.edu