Natan & Hannah Schwalb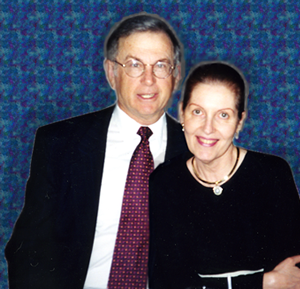 Dear Friends,
We are honored to establish the Center for Israel & Jewish Studies at the University of Nebraska at Omaha.
Having lived in Nebraska for many years, we have observed that there is a real need for university-level education about Israel and Judaism in the Midwest.
The University of Nebraska at Omaha is an ideal place for such a Center. The majority of Israel Study Centers have been established primarily along the East Coast. I am proud to be a UNO alumnus and we have been active supporters of UNO, so the obvious choice was to establish a Center here in the heartland of America, where our roots and ties are solidly entrenched.
For thousands of years, Judaism has had a major impact on mankind. It is the foundation and source for much of the world's religious and moral values. In modern times, an independent Jewish State within the borders of its ancient homeland has played a significant role in world events.
By creating the new Center and engaging students in these studies, we will reach our primary goal of expanding knowledge about Israel and Judaism, both on the university campus and in the broader Omaha community.
The Center will offer a variety of courses and bring renowned scholars from Israel and around the world to the UNO campus, which will enable faculty, students and the community to study and interact with them. It will also provide expertise to interpret world events as they impact Jews, Israel and the Middle East to the local community and media.
Thus, we have decided that the time has come to step forward and provide all the support we can to educate our region about Israel and Judaism.

It is our pride and pleasure to celebrate Israel's 60th Birthday and UNO's 100th anniversary with the establishment of this wonderful Center for Israel & Jewish Studies.
Sincerely,
Natan and Hannah Schwalb