Tuesday, September 24th | 2:30-4pm | UNO CPACS Room 132

"Workshop with Samuel Bak: Witness and Autobiography"

Alongside UNO faculty, Samuel Bak will participate in a workshop for students, faculty, and community members on art, autobiography, and narrative.

Please note that copies of Bak's memoir, Painted in Words, will be available for purchase in UNO's Strauss Performing Arts Center on September 25 and 26, prior to the special Goldstein Lecture in Human Rights.
For more details on Samuel Bak's exhibition at UNO, click here.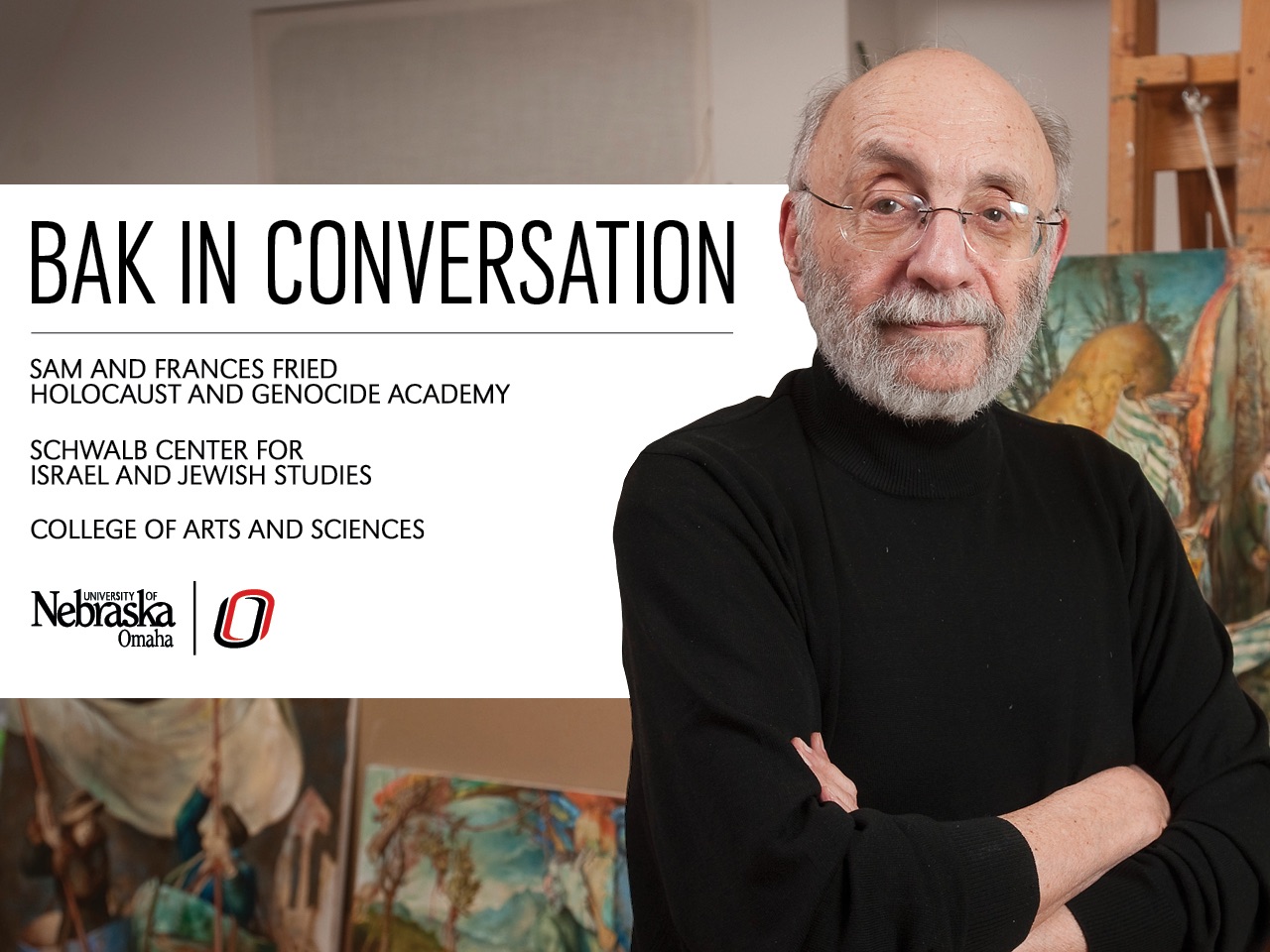 Wednesday, September 25 | 11am-12pm | UNO Criss Library

"Are Reparations Possible? - Lessons to the United States from South Africa 25 Years After Apartheid"

Join us for a conversation with The Honorable Richard Goldstone and Prof. Lewis Gordon. Goldstone is a former judge in South Africa and former Chief Prosecutor of the United Nations' International Criminal Tribunals. Gordon is Professor of Philosophy at the University of Connecticut and an internationally-renowed scholar.

Prof. Alecia Anderson will moderate the discussion. Prof. Anderson is Assistant Professor of Sociology at UNO and a scholar of racial and ethnic relations, political sociology, and social theory.

Co-sponsored by the Goldstein Center for Human Rights, UNO's Department of Black Studies, the Schwalb Center for Israel and Jewish Studies, and the Goldstein Family Community Chair in Human Rights.