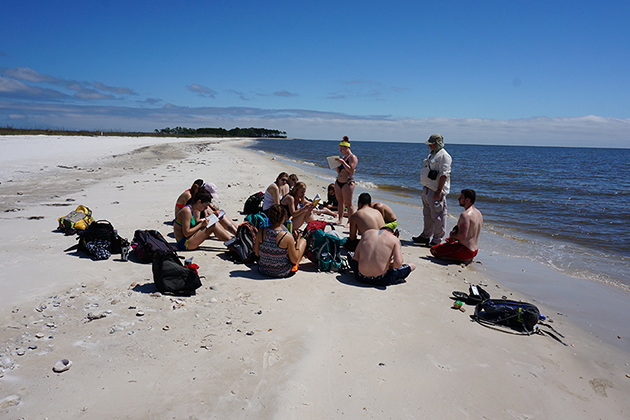 Students presenting to 2015 geology field trip group on beach processes at Bald Point, Florida.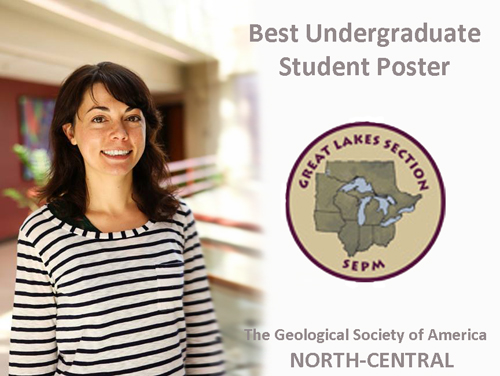 Geology major Liz Olree awarded Best Student Poster at GSA North-Central Conference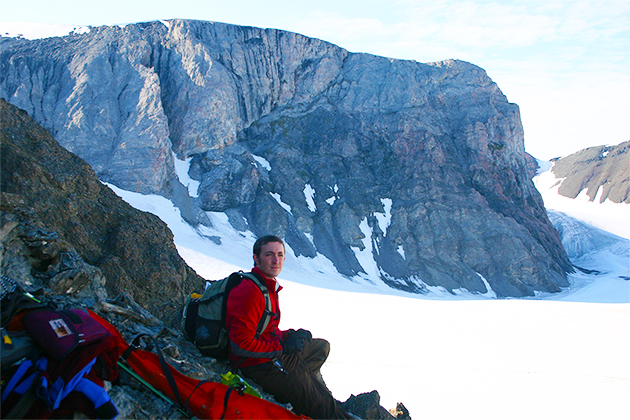 UNO student geologic field assistant on mountain side in the high Arctic of Svalbard, Norway.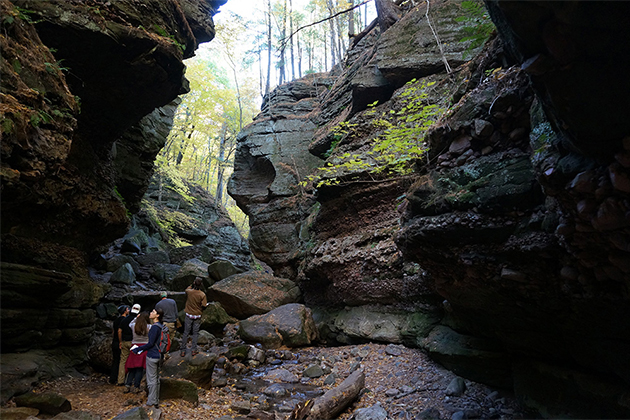 Explore our major in General Education courses with "Environmental Geology", "Earth System Science" and "Physical Geology."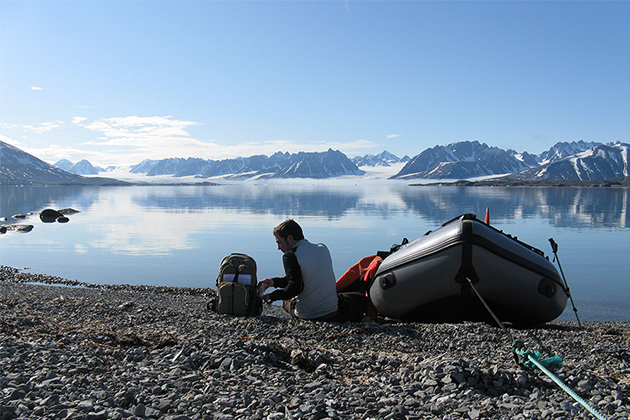 Lunch time for UNO student field assistant during unusually peaceful weather in the high Arctic of Svalbard, Norway.
"The elements that unite to make the Grand Canyon the most sublime spectacle in nature are multifarious and exceedingly diverse." - John Wesley Powell
Geology is the study of the earth's physical structure and substance, its history, and the processes that act on it.
---
Geologists investigate the Earth, from the atomic structure of minerals to entire mountain chains and ocean basins. They search for mineral and energy deposits, help protect and clean up our environment, study climate change, and travel the globe studying the physical and biological history of our Earth. So, as a Geology major, the world is your classroom - you might find yourself studying earthquakes here in Nebraska, or you might investigate ancient dinosaur tracks or even explore landslides and avalanches in the Himalayas.
Many students choose Geology as a major because they love the outdoors, hiking, camping and being out in nature. One of the best parts of being a Geology major at UNO is that you will travel to interesting places to learn about geology around the world. Many of our courses involve weekend field trips and you will have to opportunities to participate in longer excursions over Spring Break or after the Spring Semester ends. We have taken trips to Ireland, Iceland, Northern California, Death Valley, Yellowstone, the Grand Canyon, the Black Hills, and many other locations. Students may also participate in field research projects at locations throughout the world.
Because of their ability to help solve real-world problems, Geology majors are in demand in the job market. In the past 4 years, over 85% of our graduates have either obtained employment in the geology area, or have attended graduate school. So, if you're ready to explore the world and set yourself up for a great career, come and join us!