UNO Strengths | CliftonStrengths Assessment for Students, Faculty, and Staff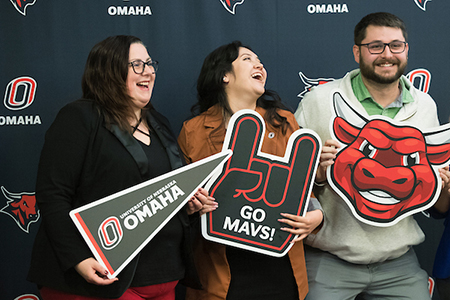 At UNO, we celebrate who you are, and we're committed to helping you become the very best version of you.
Understanding your strengths is an important first step in achieving your goals, and it also offers a common language and shared experience with your peers on campus. UNO will offer various opportunities where you can build on your natural talents and develop your strengths.
What is the CliftonStrengths Assessment?
The CliftonStrengths Assessment (from Gallup) is a web-based personality assessment consisting of 177 items that will take around 30 minutes to complete.
Completing the assessment is the first step to:
Discovering what you naturally do best
Learning how to develop your greatest talents into strengths
Using your personalized results and reports to maximize your potential
---
Why is it important?
UNO is taking a strengths-based approach to supporting our students. A strengths-based approach just means spending more time focused on what's right rather than what's wrong. In taking a strengths-based approach, our goal is to help you achieve yours.
Here is what Gallup says about top achievers: They fully recognize their talents and build on them to develop strengths. Your best bet for success lies in building on who you already are, not in trying to become someone you're not.