First-name basis: DHS Program Manager Ajmal Aziz Gets Involved with NCITE
Ajmal.
It's a name you hear often at NCITE's headquarters in Omaha. At end-of-day recap huddles. In hallway chatter among researchers fresh off a Teams call. At the office's coffee counter as a fresh pot brews. I just hung up with Ajmal… We've got that meeting with Ajmal … Ajmal said …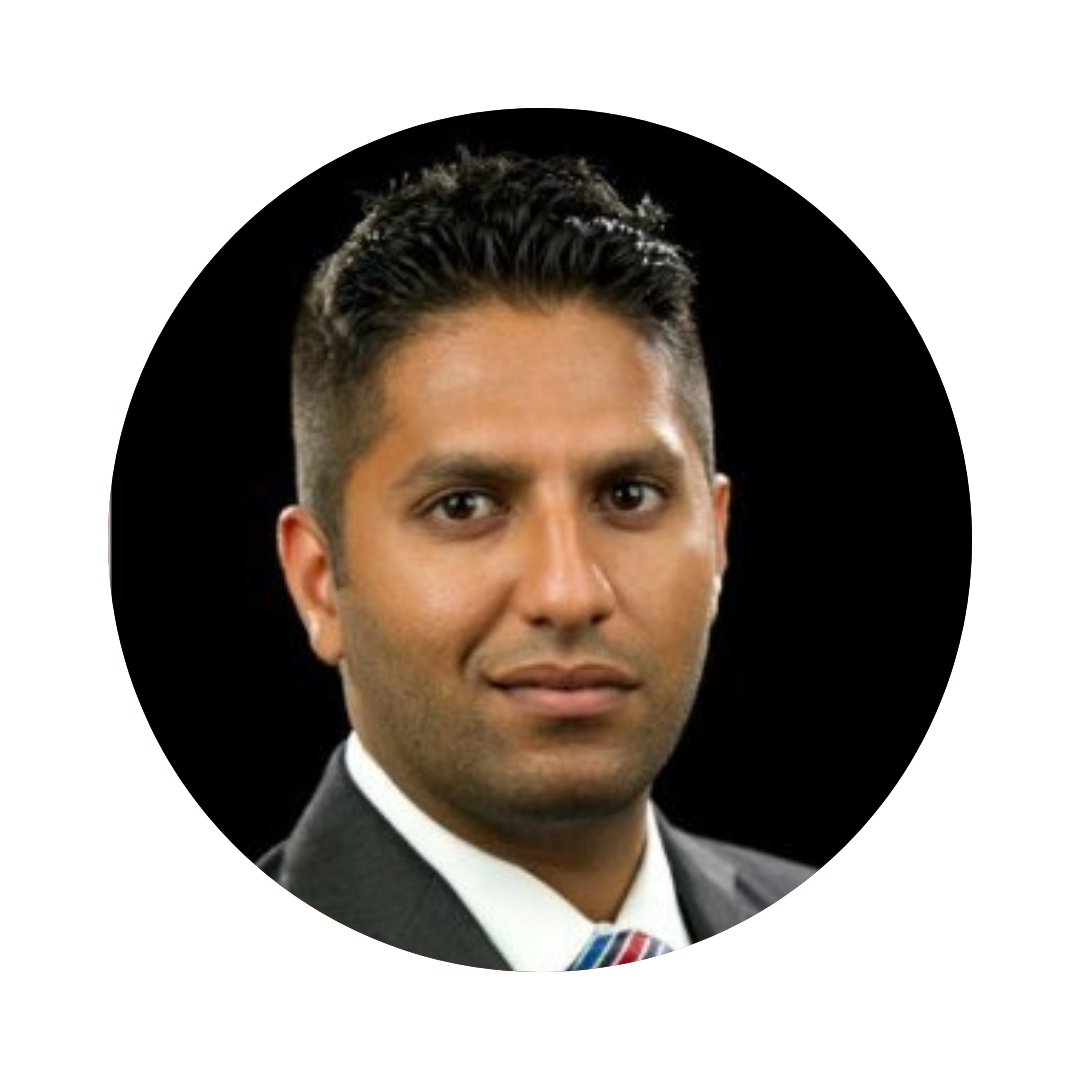 Ajmal Aziz, program manager at the Department of Homeland Security's Science & Technology Directorate, is tip-of-tongue for NCITE because of the growing collaboration between NCITE and Aziz's role as federal gatekeeper for quicker-turn research tasks.
Using the Basic Ordering Agreement or BOA, Aziz can fund DHS component information requests by seeking specific research projects with defined timetables. One activity aims to study threat assessment tools and models to better understand their utilization and efficacy. The goal of this study is to gain a core understanding of practical application of these tools/models and utility across a diverse set of federal, state, and local partners.
Aziz is also overseeing some NCITE work funded outside the cooperative agreement and BOA, like the repatriation project led by NCITE's Austin Doctor, an assistant professor of political science at UNO and NCITE's director of counterterrorism research initiatives.
This project aims to develop best practices for reintegration programming for returning spouses and children of foreign fighters. Aziz said the findings will help the federal, state, and local governments design programs and offramps to help people reintegrate back into American communities. This project also aims to include guidelines on trauma-informed care, with the goals of taking what is learned from a foreign fighter perspective and applying those best practices to reduce risk factors like domestic violence and bullying. This project has dual national security and humanitarian goals.
There's a reason Aziz is on a first-name basis with NCITE researchers. He's in frequent touch, which shows the relationship building that is so vital in developing successful programs.
"There has to be that element of trust and that element of working together for a common objective and a common goal," Aziz said.
It's especially important in his role in one of the nation's largest federal agencies. Tasked with finding answers to the complex problems of terrorism and targeted violence, Aziz has to work in his own "matrixed environment," as he put it, to find "the right people, right groups, pockets and communities of interest … (to bring) the best and brightest ideas to the table."
Sam Hunter, industrial-organizational psychology professor at UNO and director of strategy for NCITE, described Aziz as "the rare professional who balances humor, warmth, high expectations and professionalism."
"It's clear he cares about the work as well as the people," Hunter said. "His passion and enthusiasm are infectious."
Aziz says his drive to help comes from his personal experience of being an immigrant. Born in Kenya, Aziz moved to the U.S. at age 6. He said the situation was too unstable and his parents wanted to raise him and an older brother where they would be safer and have opportunities that would likely not be available to them had they stayed in Kenya.
"You're coming from a third-world country," he said. "And while Kenya will always be home, it was routine to have turmoil in my country, multiple coups that would take place."
Aziz grew up in Fairfax, Virginia, where his father worked as a public-school teacher and his mother worked as an accountant.
Like many people who work at DHS, Aziz was shaped by 9/11. As high school junior in 2001, Aziz was a 15-year-old sitting in business class when his teacher gave the news. His school sat about 15 miles from the Pentagon and people in Aziz's northern Virginia community had intimate connections with victims of the attacks. Aziz described his community as diverse but has endured discrimination and "heartache" as he put it an immigrant with a name like Ajmal.
His first exposure to the Department of Homeland Security came at the airport in his early teens and twenties: "TSA," he said of the Transportation Security Administration.
Aziz graduated from George Mason University with a bachelor's degree in government and international relations. He worked for Booz Allen Hamilton, the management and IT consulting firm, then the nonprofit consulting firm Noblis. He landed at DHS in 2016.
Aziz said he wanted to work in government to give back. He was grateful that his family found opportunity in the U.S. — his father was able to pursue a master's degree in his 50s, something, Aziz said that would have been out of reach in Kenya. Aziz himself had been galvanized by 9/11 and wanted to work in preventing terrorism and violence.
Doctor, whose repatriation research will take him to Iraq and the Netherlands in the summer said Aziz personifies the kind of public servant Americans want safeguarding the homeland.
"Ajmal is an active, enthusiastic, and skilled partner," Doctor said, "a force multiplier and quintessential professional. It's a privilege to work with him towards our shared mission."
Aziz said he likes being a bridge to academia, an important resource for the government.
"You guys are so well-connected in the academic community," he said. "(Researchers) always are seeing the novel ways of crafting solutions."
And Ajmal Aziz is part of that solution.