Executive MBA Alumni Network
Connections for a lifetime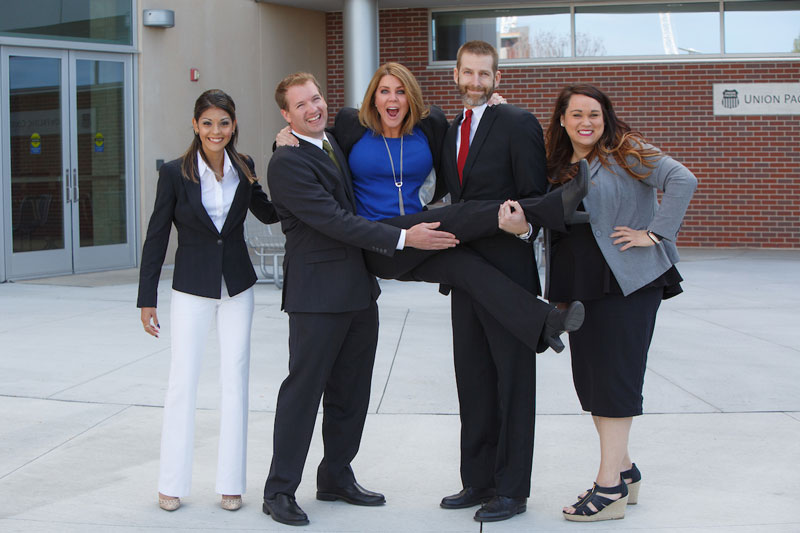 We regard our alumni as strategic partners in the program's success. Together we ensure the continued advancement of the program and achieve great things for the University of Nebraska at Omaha.
UNO Executive MBA program alumni become part of powerful community of innovators who lead major global firms, run successful entrepreneurial ventures, serve in positions of political and social leadership, and provide unparalleled volunteer and philanthropic support for their communities.
Executive MBA Alumni Association Board of Directors
President - Richard Ruiz (2013)
Vice President - Andy Gassman (2015)
Secretary - Manju Shri (2014)
Treasurer - JD Davis (2015)
Adrian Alvarez (1995)
Lloyd Buzzell (2015)
Liliana Bronner (2013)
Karlus Cozart (2003)
Elizabeth Durham-Ruiz (2013)
Michelle Foley (2016)
Melissa Glenn (2016)
Emilee Harvey (2016)
Upcoming Events
Mark your calendars for our upcoming events:
Networking & Recruiting Receptions - Tuesday, April 17 and Tuesday, June 5
EMBA Class of 2019 Welcome BBQ - Friday, August 3
Alumni Breakfast - Saturday, September 22
Fall 2018 Elective Weekend - October 5 & 6 (topic TBA)
Class of 2018 Graduation - Friday, December 7
Spring 2019 Elective Weekend - February 1 & 2 (topic TBA)
Connect with Us
Let us know what you've been up to! Click below to share a professional or personal update with us. 
https://docs.google.com/forms/d/e/1FAIpQLScWcNI7Iz6wUyycLoL7jFdtlyXj71e-gecrrcMw7M2EN0vuEQ/viewform
Follow us on Facebook to keep up with all the latest news from the program.
Join the Executive MBA Network on LinkedIn

A community for alumni and current students of UNO's Executive MBA program to connect and network

Our Campus. Otherwise Known as Omaha.
The University of Nebraska does not discriminate based on race, color, ethnicity, national origin, sex, pregnancy, sexual orientation, gender identity, religion, disability, age, genetic information, veteran status, marital status, and/or political affiliation in its programs, activities, or employment. Learn more about Equity, Access and Diversity.
scroll to top of page