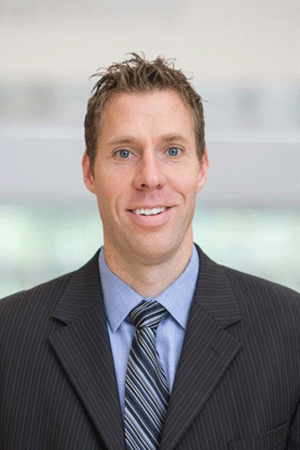 Dr. Leif Willard Lundmark
Business Administration, Management, Assistant Professor
---
email:
office:
MH  303H
note:
This profile is pulling in data from Digital Measures. Postings on personal websites or social media do not indicate that the individual is speaking on behalf of UNO.
General Information
---
Biography
Leif Lundmark is an Assistant Professor of Management in the College of Business Administration at University of Nebraska, Omaha. He received his PhD in Strategy and Entrepreneurship in 2014 from the David Eccles School of Business, University of Utah. Prior to entering academia, Leif founded and directed Lyssna Audio Inc.
Teaching Interests
Leif Lundmark teaches Corporate and Business Strategy at both the undergraduate and MBA level. In addition, he teaches a focused course in IT innovation and entrepreneurship.
Research Interests
Leif's areas of expertise include strategic management and entrepreneurship with a specific focus on the cognitive and behavioral foundations of problem formulation and decision-making. His research explores cognitive biases in the IPO process and the effects of problem formulation on the development of value generating strategies. Leif's research also extends to macro-level phenomena including the authenticity of specialist organizations and the evolution of market categories. His work has appeared in numerous scholarly publications including Strategic Management Journal and the Journal of Management, and has been featured in media outlets such as the New York Times and the Wall Street Journal Online.
Service Summary
As a managing director of the Koraleski Commerce and Applied Behavioral Laboratory, Leif oversees the administration and implementation of research involving: eye tracking, facial recognition, galvanic skin response (GSR), and electroencephalogram (EEG). He also serves as an active member of both the Center for Collaboration Science and the Center for Innovation, Entrepreneurship and Franchising. He is a member of the Academy of Management, and the Strategic Management Society and serves as a reviewer for numerous academic conferences and journals.
Awards and Honors
Department of Management Teaching Award, Teaching - 2018
Department of Managment Teaching Award, Teaching - 2017
Education
Ph D, University of Utah, Salt Lake City, UT, Business Administration, Management, 2014
Scholarship/Research/Creative Activity
---
Publications
Verhaal, J, Hoskins, Jake, Lundmark, Leif. 2017. Little Fish in a Big Pond: Legitimacy Transfer, Authenticity, and Factors of Peripheral Firm Entry and Competition in the Market Center, Strategic Management Journal, 38, 2532-2552.
Bigelow, Lyda, Lundmark, Leif, McLean Parks, Judi, Wuebker, Rob. 2014. Skirting the issues: Experimental Evidence of Gender Bias in IPO Prospectus Evaluations, Journal of Management, 40, 6, 1732-1759.