What is the Teacher-Researcher Partnership Program?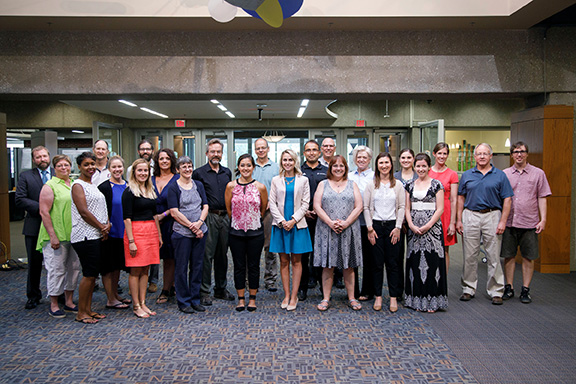 The Teacher-Researcher Partnership Program (TRPP) is a partnership between the University of Nebraska at Omaha (UNO) and Omaha Public Schools (OPS), which supports the creation of a science ecosystem by providing opportunities for teachers, and subsequently youth, in the Omaha area to conduct genuine research projects.
The TRPP began in 2015, supported by funding from the Sherwood Foundation. Teachers and mentors are matched based on mutual interests and work in close collaboration to conduct an approximately 80-hour dedicated research project over a four to six-week period, between June 1-July 15.
Weekly journal club discussions and a post-project research symposium provide valuable opportunities to evaluate current research, develop collaborative relationships, and broaden the scope of each experience beyond a single project.
OPS Teachers and UNO Mentors are awarded a stipend and funding is awarded to support research projects. This program provides opportunities to advance personal and professional goals for both teachers and mentors.
Learn more about TRPP commitments and benefits.