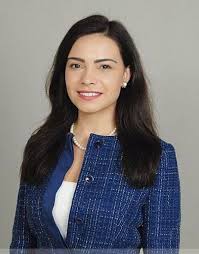 Dr. Isabelle Beulaygue
Instructor
Exploratory Studies
Sociology & Anthropology
---
Additional Information
Biography
Dr. Isabelle Beulaygue is half-French and half-Colombian. She is currently an Instructor of Exploratory Studies and Sociology at the University of Omaha, Nebraska. She earned her doctorate in Sociology from the University of Miami and completed a postdoctoral fellowship at the Center for Promise at Boston University. There, she explored the social, educational, wellness, and economic conditions necessary for children and youth to thrive. Her research focuses on adolescent development and substance use and its impacts on education and well-being during adulthood. 
Education
Ph.D. in Sociology, University of Miami
Postdoctoral Fellowship at the Center for Promise, Boston University
Hobbies/Interests
Her hobbies include horseback riding and learning Italian. Her favorite book is the "Neapolitan Novels", by Elena Ferrante.