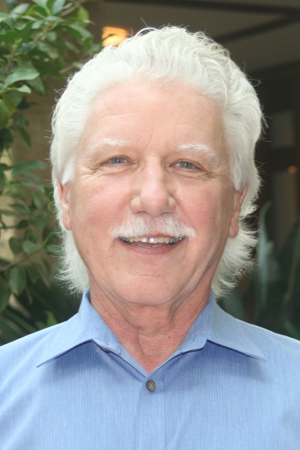 Dr. Alan Joseph Osborn
Sociology & Anthropology, Associate Professor
---
email:
office:
ASH  383G
office phone:
department phone:
area of focus:
Great Plains Archaeology, Paleoindian Adaptations, Nutritional Anthropology
note:
This profile is pulling in data from Digital Measures. Postings on personal websites or social media do not indicate that the individual is speaking on behalf of UNO.
General Information
Biography
I received a Bachelor of Arts degree in Anthropology at the University of Missouri in 1970 and a Master of Arts degree in 1974 and a Doctorate of Philosophy in 1977 at the University of New Mexico. I taught archaeology and anthropology courses, directed the Nebraska Archaeological Survey, and served as Curator of Anthropology at the State Museum while at the University of Nebraska-Lincoln (UNL). I began a tenure track professor position at the University of Nebraska-Omaha (UNO) in 2011. I have been employed by the University of Nebraska for 45 years.
Teaching Interests
My teaching interests include both undergraduate and graduate instruction. I have taught 22 different courses in anthropology, archaeology, and Great Plains studies. I have also taught archaeological field courses in Nebraska and Utah. My primary pedagogical goals include integrating my own research into classroom instruction.
Research Interests
Paleoindian adaptations (e.g., cold stress)Past climate change (e.g., Younger Dryas Cold Event)Prehistoric diet and food processing (e.g., high altitude cooking technology)Great Plains Native Americans (e.g., equestrian adaptations)Prehistoric American Southwest peoplesDrought, rodents and food security in AfricaFuelwood and Women's Workload in Ancestral Pueblo Societies on the Colorado Plateau
Service Summary
I serve as Curator of Anthropology at the University of Nebraska State Museum.
Awards and Honors
Outstanding Research Award, Scholarship/Research - 2016
Service Award, Service, University - 2017
Education
Ph D, University of New Mexico, Albuquerque, New mexico, Anthropology, 1977
MS, University of New Mexico, Albuquerque, New Mexico, Anthropology, 1974
BA, University of Missouri, Columbia, Missouri, Anthropology, Geology, 1970
Scholarship/Research/Creative Activity
Selected Publications
Osborn, Alan. 2016. The Baller Biface Cache: A Possible Clovis Site in Hitchcock County, Nebraska, Plains Anthropologist/Taylor and Francis Publishers, 18.
Osborn, Alan. 2014. Eye of the Needle: Cold Stress, Clothing, and Sewing Technology during the Younger Dryas Cold Event in North America, American Antiquity, 79, 1, 45-68.
Osborn, Alan. 2016. Paleoindians, Proboscideans, and Phytotoxins: The Feasibility of Poison Hunting during the Last Glacial-Interglacial Transition, Journal of Ethnobiology, 36, 4, 908-929.
Artistic and Professional Performances and Exhibits
Art - Graphic Design Professional Practice, First Peoples of the Plains: Traditions Shaped by Land & Sky - 10/12/2011
Other, Transforming the Prairies (University of Nebrasaka State Museum), 03/01/2017 - 02/01/2019
Service
Department, College, and University
University of Nebraska State Museum- Curator of Anthropology, Program Organizer / Coordinator, Coordinating operation of the Division of Anthropology, planning revisions of the Native American gallery, meeting with donors, and working with the publicConsult with the Division of Anthropology collection manager on a weekly basis (5 hours/week; 20+ hours/month).Approving and signing artifact/collection loan forms.Signing forms for artifacts donations made by the public.Respond to numerous queries from the public regarding Native American artifacts (prehistoric and historic). Identification of Native American artifacts as well as ethnographic specimens from throughout the world. Answering questions regarding Nebraska's past). (10-15 hours/month)Coordinating artifact donations from the public to other museums and institutions (e.g., Akta Lakota Museum, Chamberlain, South Dakota)., 01/01/2006 - 01/31/2006