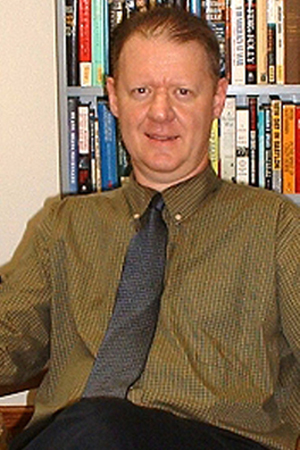 John Grigg, PhD
Professor
Department Chair
Early America, Atlantic History, Global Encounters 1500-1800
---
email:
office:
department phone:
Additional Information
---
Education
Ph.D., University of Kansas
Background
Born in New Zealand, raised in Australia, Dr. Grigg pursued a number of career paths before arriving in academia. Since graduating from the University of Queensland (Australia) in chemistry, he has worked as an accounts clerk, taxi driver, youth leader, urban missionary, and hotel clerk. He completed his Ph.D. at the University of Kansas under the direction of Dr. Peter C. Mancall (now at USC). Although interested in the whole geographical and temporal scope of colonial America, his research to date has been focused on religious upheavals in New England and New Jersey in the 1730s and 1740s. He has published several articles and presented papers on this subject. His book on the life and posthumous reinterpretation of the eighteenth-century missionary, David Brainerd was published by Oxford in 2009. Dr. Grigg's current project is an examination of social conditions in New Jersey c. 1700-1765. He has also developed a fascination with the role of conspiracy theories in American history.
Away from academia, Dr. Grigg enjoys mountain-biking (even in the Midwest), live music (particularly jazz), church involvement, and reading science fiction. He follows the fortunes (and misfortunes) of a plethora of sports teams including the Brisbane Broncos (rugby league), Carlton Blues (Australian football), New York Yankees, and Kansas City Chiefs, but most often bleeds the crimson and blue of the University of Kansas. He is also a devotee of The Simpsons and The X-Files.
Frequently Taught Courses
Colonial America (HIST 4140/8146)
Religion in Early America (HIST 4010/8016)
American History to 1865 (HIST 1110)
Graduate Seminars in Early America and Global Encounters