Sam & Frances Fried Graduate Research Fellowship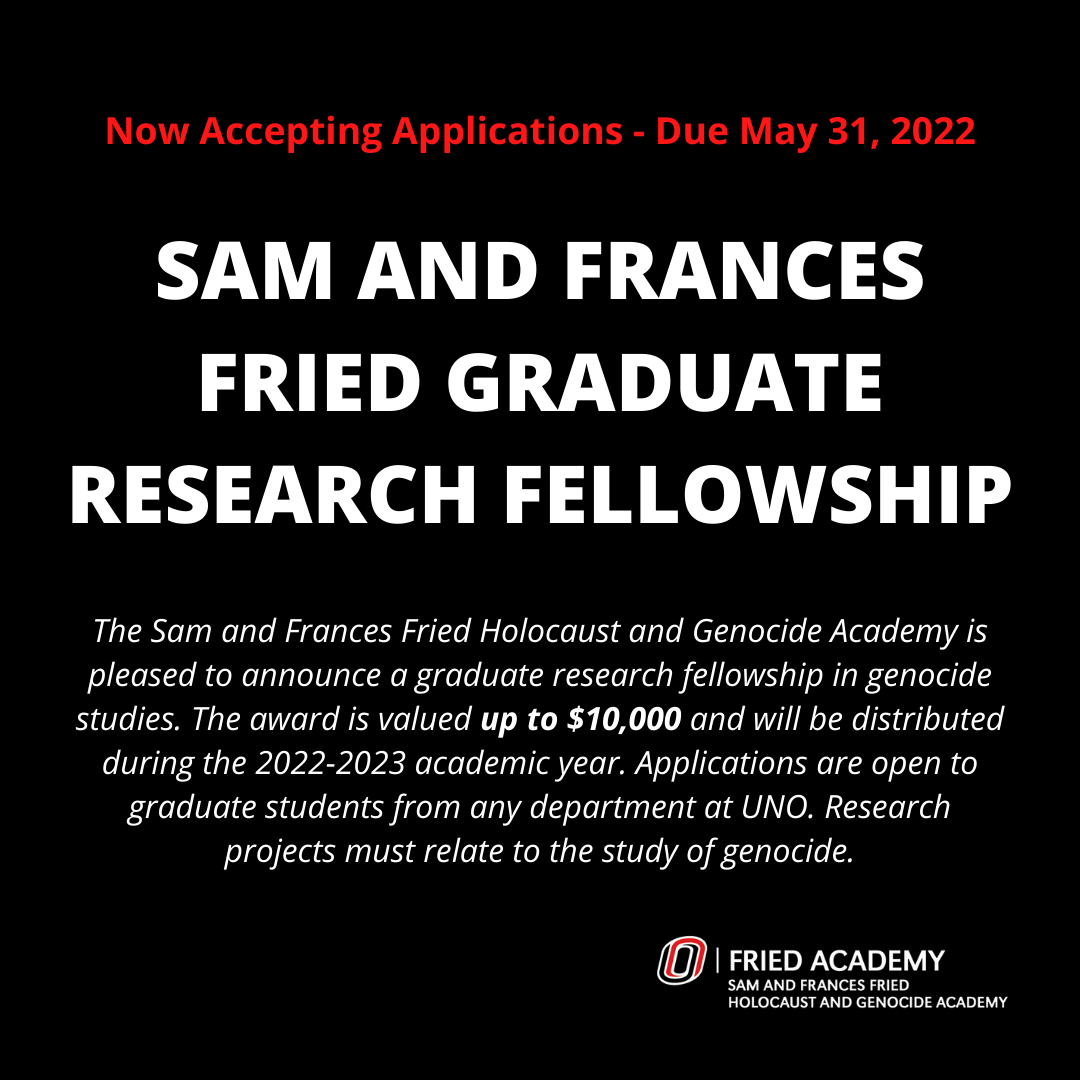 Sam and Frances Fried Graduate Research Fellowship
The Sam and Frances Fried Holocaust and Genocide Academy is pleased to announce a graduate research fellowship in genocide studies. The award is valued up to $10,000 and will be distributed during the 2022-2023 academic year. Applications are open to graduate students from any department at the University of Nebraska Omaha. Research projects must relate to the study of genocide. Preference will be given to students who have a faculty-approved research topic.
Application requirements
Research proposal (1500-2000 words) with working bibliography
Detailed budget or indication of how the funds would be spent
Curriculum vitae and graduate transcript
Writing sample
One letter of recommendation that discusses the applicant's project
The application can be found HERE and is due by May 31, 2022. Please submit applications as a single PDF file to the following: friedacademy@unomaha.edu
Funding for this fellowship has been generously provided by the Sam and Frances Fried Holocaust and Genocide Education Fund. Number and value of awards are at the discretion of the Awards Committee.
---