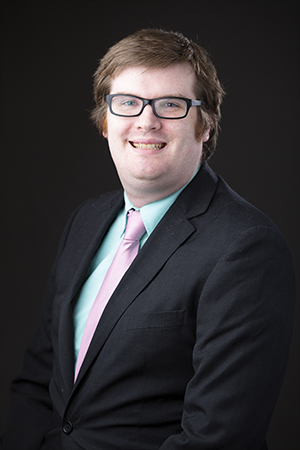 ---
email:
office:
office phone:
Additional Information
---
Education
M.S.Ed Student Affairs Administration - University of Wisconsin-La Crosse
B.A. Psychology & Journalism, Advertising, & Media Studies - University of Wisconsin-Milwaukee
Areas of Advising
I typically advise freshman and undeclared Arts & Sciences students regarding general education requirements, College of Arts & Sciences majors and minors, pre-health and pre-law. I also help Arts & Sciences students with major and career exploration, probation & suspension policies, 4-year course plans, senior/graduation checks, and locating campus resources.
Favorite Thing About Advising Students
I love aiding students in finding what they are passionate about through major exploration, and helping discover new potential academic and career interests. Nothing is more exciting than when things finally 'click' and you figure out what you want to do with your college education.
Hobbies
Playing video games at home. Playing with my adorable (though sometimes evil) dog, Abby. Finding new restaurants to try. Binging on whatever my latest TV obsession is (such as Game of Thromes and Parks & Recreation. Visiting the theatre (Broadway) and movie theatre. Planning out my next exciting trip to explore someplace new.