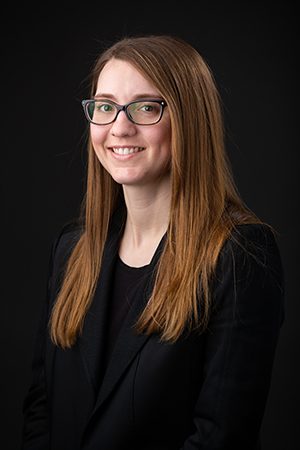 Alana White
Assistant Director of Advising
402.554.2351
---
Additional Information
Education
M.A. Organizational Leadership, Policy, & Development (Higher Education emphasis) - University of Minnesota-Twin Cities
B.A. English with Secondary Education certification - University of South Dakota
Areas of Advising
I typically advise freshman and undeclared Arts & Sciences students regarding general education requirements, College of Arts & Sciences majors and minors, pre-health and pre-law; however, I can help any Arts & Sciences student, no matter the class rank or major, with a variety of things - major and career exploration, probation & suspension policies, 4-year course plans, senior/graduation checks, locating campus resources, etc.
Favorite Thing About Advising Students
I really enjoy assisting students in exploring Arts & Sciences majors/minors. It's always fun to help students realize their own interests and talents and how that can play into their choice of a major and/or minor.
Hobbies
Reading fantasy fiction novels and being nerdy. Singing to music loudly in the car. Playing with my kiddos, human and canine. :) Traveling and experiencing new places. Spending time with my family & friends.