'Mentor of the Session' Award 
The 'Mentor of the Session' Award aims to recognize a NE STEM 4U mentor who has provided high-quality programming by going above and beyond the core pillars of the program. The program aims to promote curiosity and confidence for youth around STEM, youth voice, community/relationship building, and to be a good steward to other mentors or afterschool staff. 
---
Fall 2021 – Session 1
Taylor Walker Muldoon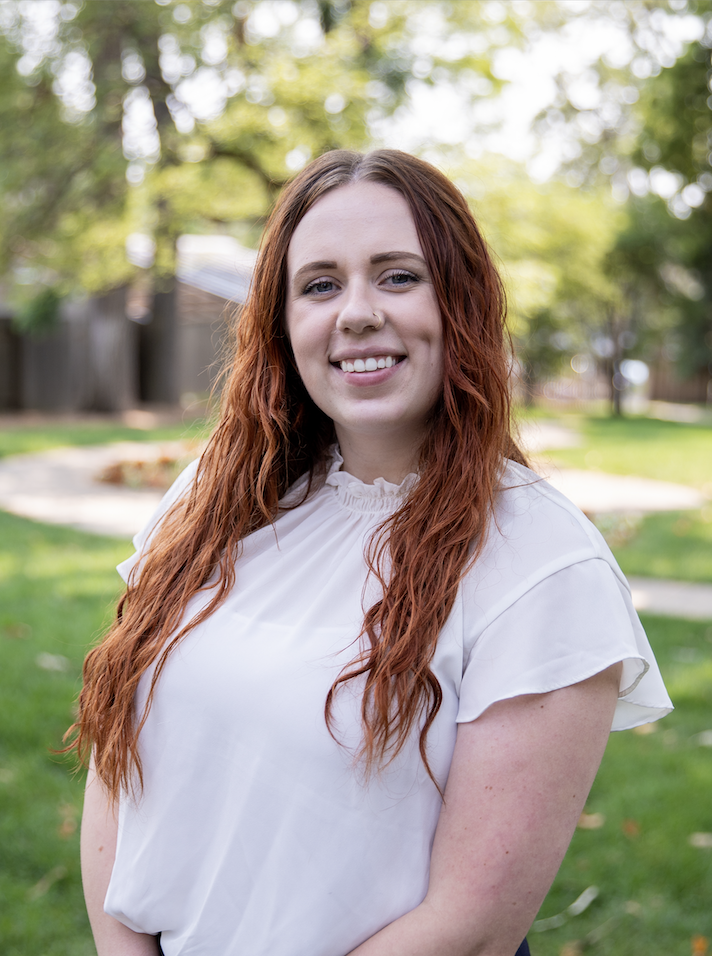 UNO senior and NoyceSCIENCE member (No. DUE-1659058), Taylor Walker Muldoon, is the Fall 2021 – Session 1 recipient of the 'Mentor of the Session' award. Taylor was nominated by a fellow mentor, having been described to give a 10 out of 10 for commitment to NE STEM 4U core pillars.
Taylor went above and beyond during Summer 2021 programming. In a summer characterized by the staffing shortage, Taylor never stumbled and offered programming five days a week to six classes a day for an elementary school (grades ranging from 2nd to 5th). She was critical in assisting youth with in-person STEM programming after the past semester was spent in a virtual setting.
Taylor was described by her nominator to help promote curiosity and confidence for youth around STEM: 
"Taylor would probe students with questions in order to further their thought processes. She tries to focus on and incorporate students interests into how she teaches the material." 
Incorporating these student interests didn't stop with STEM content, but was taken a step further for relationship building with the youth. Taylor always works as a mentor to figure out ways to communicate best with the students she works with. Her nominator highlights the impact she's had on these youth:
"The students don't want to leave at the end of the mentoring session and are sad if she is not there." 
Being a part of NE STEM, it is critical to work well in a team. Taylor embraces the concept, always communicating with her mentoring partners. She is quick to introduce herself to site staff and the site director so that they have a point of contact in the program. Additionally, during Session 1, Taylor was always there to step up to support her fellow mentors. At one time, she was in as many as three schools on a given week to help cover for mentors that were unable to provide programming.