Join the Museum's Curator, Alexandra Cardon, in a discussion about an unseen painting of Samuel Bak that is part of our permanent collection. After a brief introduction to Bak's career, Alexandra will offer a 10-minute presentation on the newly-revealed work before opening a discussion on how the questions posed in Bak's art inform our perception of the world around us.
The Lunch and Learn is from noon to 1 P.M. on the second Wednesday of every month.
BYO lunch and drinks.
Maximum capacity is 15. RSVP is required.
April 12
May 18 Note: date changed from May 17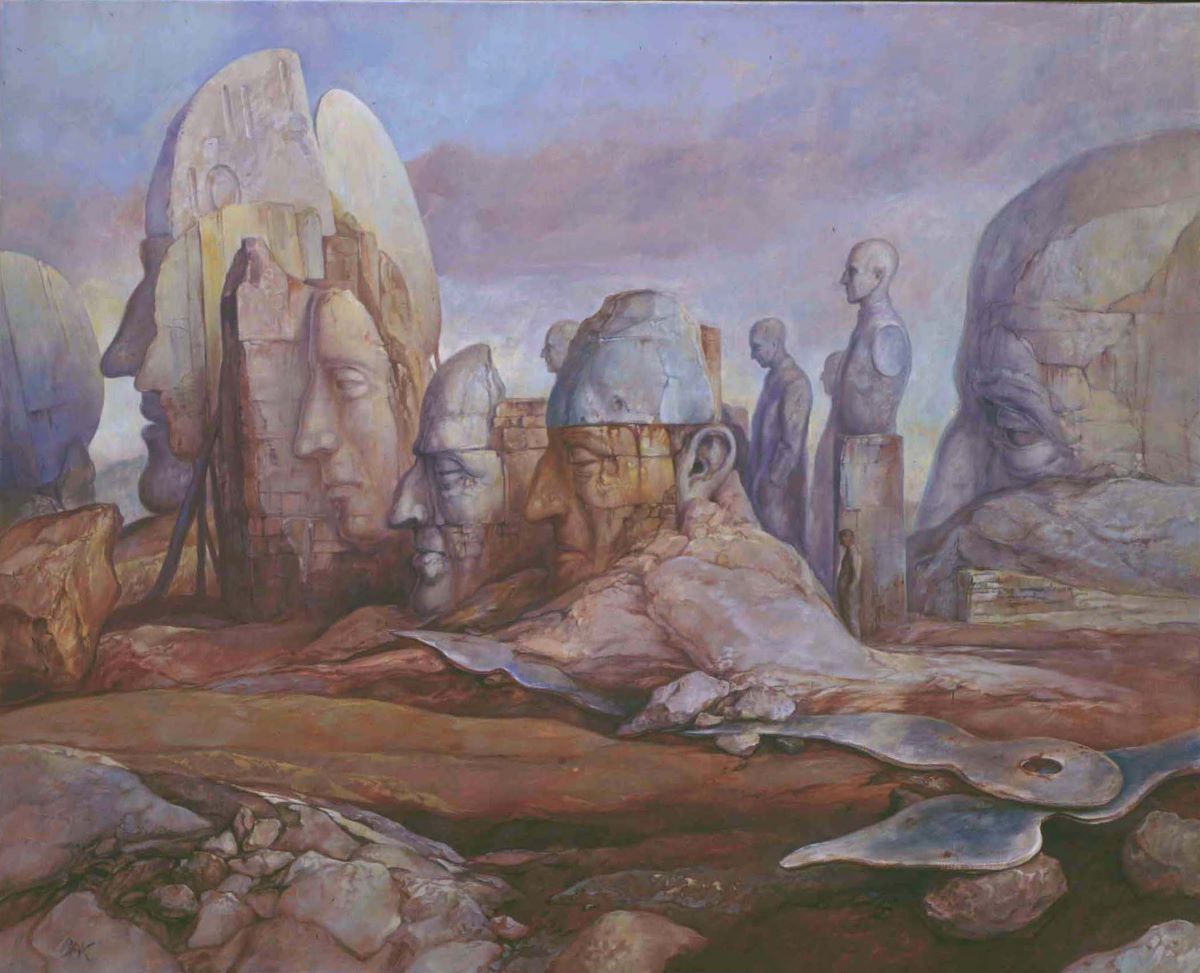 Samuel Bak, Collective Memory, 1986, Oil on linen, 32 x 39.25"