Members of the UNO community can contribute to the general safety on our campus by reviewing some basic safety tips.
Stay Safe on Campus
In all activities, use common sense and be conscious of your surroundings. Don't ignore hazardous situations.

Explore campus maps to become familiar with the UNO campus and neighboring areas.

Always keep your vehicle locked and the windows up, when the car is parked and when you are driving. Have your key in hand when approaching your car.

Report suspicious and unusual activity to Public Safety. Call our emergency number at 402.554.2911 or report using U-Tip.

Make yourself aware of the emergency blue light phone locations. Use these phones to report emergencies or to contact Public Safety for assistance.

Add UNO Public Safety to your phone's contact list 402.554.2911. You can use this number to report emergencies 24 hours a day.

Use the buddy system and look out for your neighbor. Avoid traveling alone at night around campus or nearby locations.

Students are automatically subscribed to UNO Alert Emergency Notification. These text alerts are sent out in the event of emergencies that impact the UNO campus and community. If you wish to unsubscribe or subscribe with another phone number, visit the UNO Alert Log In page.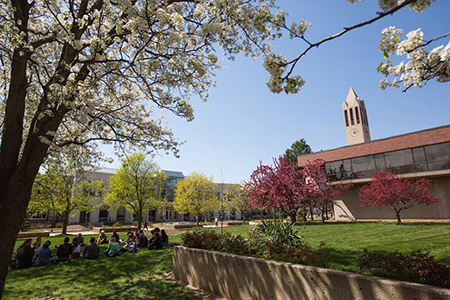 Protect Your Bike On Campus
Locking your bicycle at one of our

bike racks across campus

doesn't guarantee that it won't be stolen, but it makes theft less likely.

Always lock up your bike and use a high-quality lock. A "U" type lock is recommended. See the listing of campus bike rack locations listed below.

When you purchase your bicycle, record the serial number and take a picture so it can be identified. Register your bike with Public Safety.

Never secure your bicycle to a tree, handrail, light post, etc. Secure your bicycle to a well-lit bike rack. Bike racks are available throughout campus.

Bicycles left in the same area for a long period of time are stolen more often than bicycles that are used on a daily basis. Check on your bicycle daily to ensure that it is still secure.

Bicycles may be confiscated by Public Safety if they are found in areas other than bicycle racks.

Report suspicious activity such as persons loitering around bicycle racks, to Public Safety at 402.554.2911.