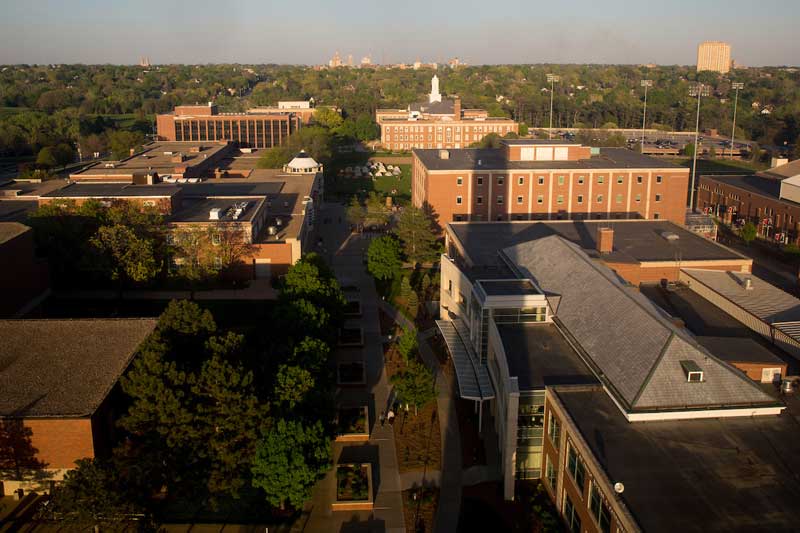 Considering recent events, it is important to understand campus safety practices and available resources at the University of Nebraska at Omaha (UNO).
The safety and well-being of people and property at UNO is of the highest priority. UNO continues its commitment to being a safe place at all times.
Public Safety provides service to the UNO campus community 24 hours a day, seven days a week. Please refer to the Emergency Information page for specific precautions and actions to take, depending on which type of emergency may occur.
---
To receive information regarding emergencies:
e2Campus Emergency Notifications
UNO's e2Campus system is a service that sends emergency text and email messages to devices and addresses you select, such as your cell phone or an email address. This is a voluntary subscription.
Web Alerts
The UNO homepage may display a yellow alert banner in the event of an emergency
Social Media Outlets
In some instances, the official UNO Facebook page will be used as a method to distribute emergency information.
Email Alerts
Email notifications will be sent to the UNO community in the event of an emergency.
Radio
Emergency reports may be available through KVNO 90.7 FM.
---
To report an emergency:
Emergencies requiring police, fire or medical aid should be reported by calling Public Safety at 402.554.2911.
Blue Phones are located throughout campus and may be activated by simply pushing a button. This will connect you with a Public Safety dispatcher who will provide assistance.
When to Call
Crimes in progress and crimes which have just occurred should be reported immediately by dialing 402.554.2911 or 911. 
Whenever possible, please have the actual victim or witness of the crime call directly. First-hand information is always more accurate and complete.
What to Say When You Call
The dispatcher will ask a series of questions and have officers respond to the appropriate area. Listen carefully to each question and try to answer it as best as you can. Do not hang up until the dispatcher tells you to do so.
How to Report a Non-Emergency
Non-emergency calls may be reported by calling Public Safety's main desk at 402.554.2648.
Use U-Tip to report suspicious activity or concern. 
Threatening behavior should be reported to UNO Public Safety as soon as possible.
Contact Us
If you have a story idea, news tip, or other question, please email the UNO News team at unonews@unomaha.edu.