Have you thought about a career in Human Resources?
What is the Human Resource Management Concentration?
The Human Resource Management concentration is perfect for students who want to help an organization and its employees to thrive and succeed.
Key HR activities include:
Talent acquisition (recruitment and selection)
Talent development (training, development, career planning, and performance management)
Total rewards (compensation and benefits)
Employee and labor relations
Strategic human resource planning
People management is an important part of every organization; so, whether you see yourself in a large, multinational organization or a smaller nonprofit organization, there will be a need for your expertise.
Imagine helping an organization to create and maintain a culture that supports employee growth and development, fosters innovation and collaboration, and leads to success for both the organization and each employee.
Think about the satisfaction of finding talented people to join the organization and watching them flourish in their careers. Picture yourself working side by side with managers to help them achieve great results through effectively working with their employees. All of these dreams, and plenty more, can result from studying HRM!
---
Curious to know what a typical day might look like in HR? Hear more from Bryn Shoening, Director of Human Resources at Live On Nebraska:
---
What you will learn to succeed in the workplace
Our students excel at both the interpersonal and technical/analytical facets of HR. The Human Resource Management Concentration is focused on ensuring that our graduates master the following concepts:
---
Hear more from Parker McKenna, Senior Vice President of Human Resources at Mosaic for what makes someone in HR specialist the chief champion within an organization:
---
How You Will Get There
Coursework includes:
---
Hear more from our industry experts on advice for what a career looks like in Human Resources:
---
Where Our Recent Graduates are Working
Amazon
IPG
C&A Industries
MUD
Valmont
Gavilon
Union Pacific Railroad
---
UNO is proud to be aligned with the HR curriculum guidelines of the Society for Human Resource Management. UNO is the only university in the NU system that holds this designation, and it ensures that our students graduate with all the essential knowledge to hit the ground running in the HR profession.
If you study HR at UNO, you can confidently enter the field of HR knowing that you have mastered all the vital information to be successful. There are also many opportunities for students to work in an HR-related Internship. And, our students are eligible to sit for the HR certification exam (SHRM-CP) in their final year of study. This is a major differentiator when students hit the job market.
---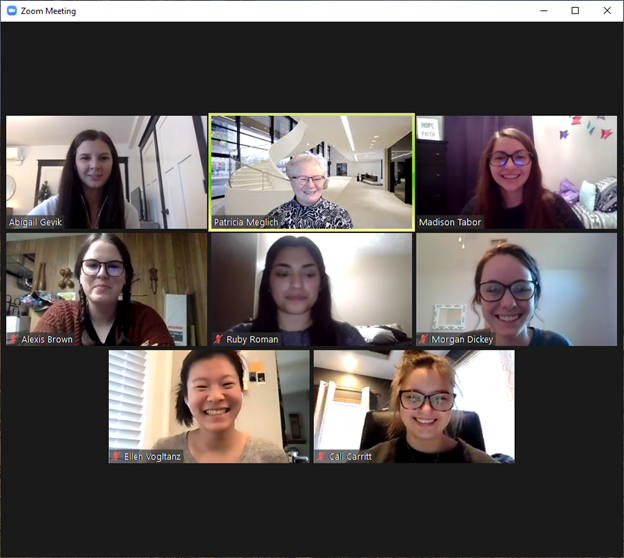 UNO also has a student chapter of the Society for Human Resource Management where students can engage with local HR professionals through mentoring, professional meetings, and social interactions. The student chapter is a great way to learn more about the field of HR while connecting with your fellow students and local HR practitioners.
We welcome you to contact our advising staff or HR faculty (pmeglich@unomaha.edu) to get more information. We would love to have you join the ranks of our HR students!