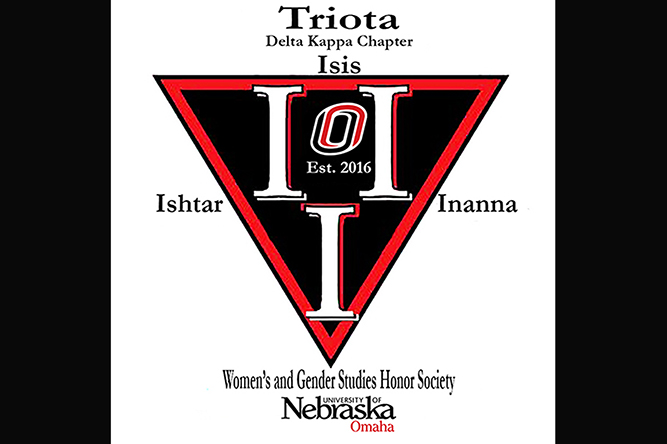 The Delta Kappa Chapter of Triota is now established at UNO to support and encourage scholarship in Women's and Gender Studies (WGS) and to empower students irrespective of their sex, gender, race, orientation, economic status and physical ability.
Triota was begun in 1992 at the Metropolitan State University of Denver. Its name comes from three goddesses: Inanna, Ishtar, and Isis.
Membership shall be open to any student at University of Nebraska at Omaha having a cumulative GPA of at least 3.0, a strong interest in Women's & Gender Studies, and having successfully completed either WGST 2010 or WGST 2020 and an additional 3 credit hours in any other WGST course. The Triota Constitution can be accessed here.
In addition to Triota, we also have the WGS Student Club which is open to all students. For more information on either group, please email WGS Director Jay Irwin: jirwin@unomaha.edu.