2018 Photos
Summer 2018 Nourishing Tradition Lunch Group
for information gcarroll@unomaha.edu
Traditional Ecological Knowledge: Native Horticulture. Summer 2018.
Mark Frailey teaches the class how to cut and braid sweetgrass. The summer classes helped plant and tend to the Native American Garden which is located between Kayser and Roskens Hall on the east end of campus.
For information on the garden please contact mfrailey@unomaha.edu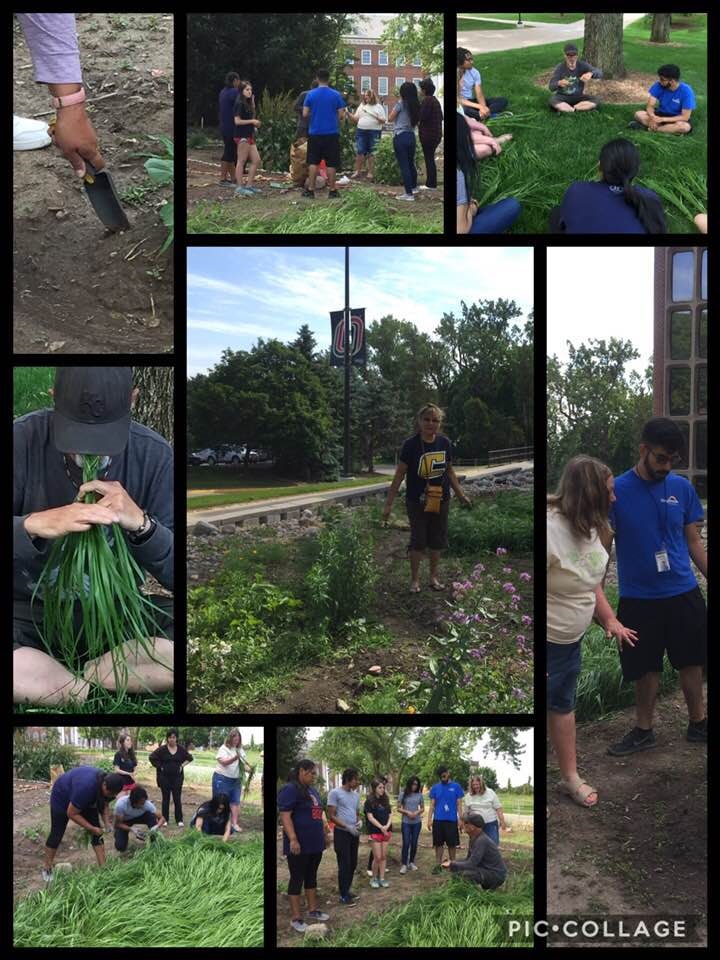 Dinner with Adam Beach 2/16/2018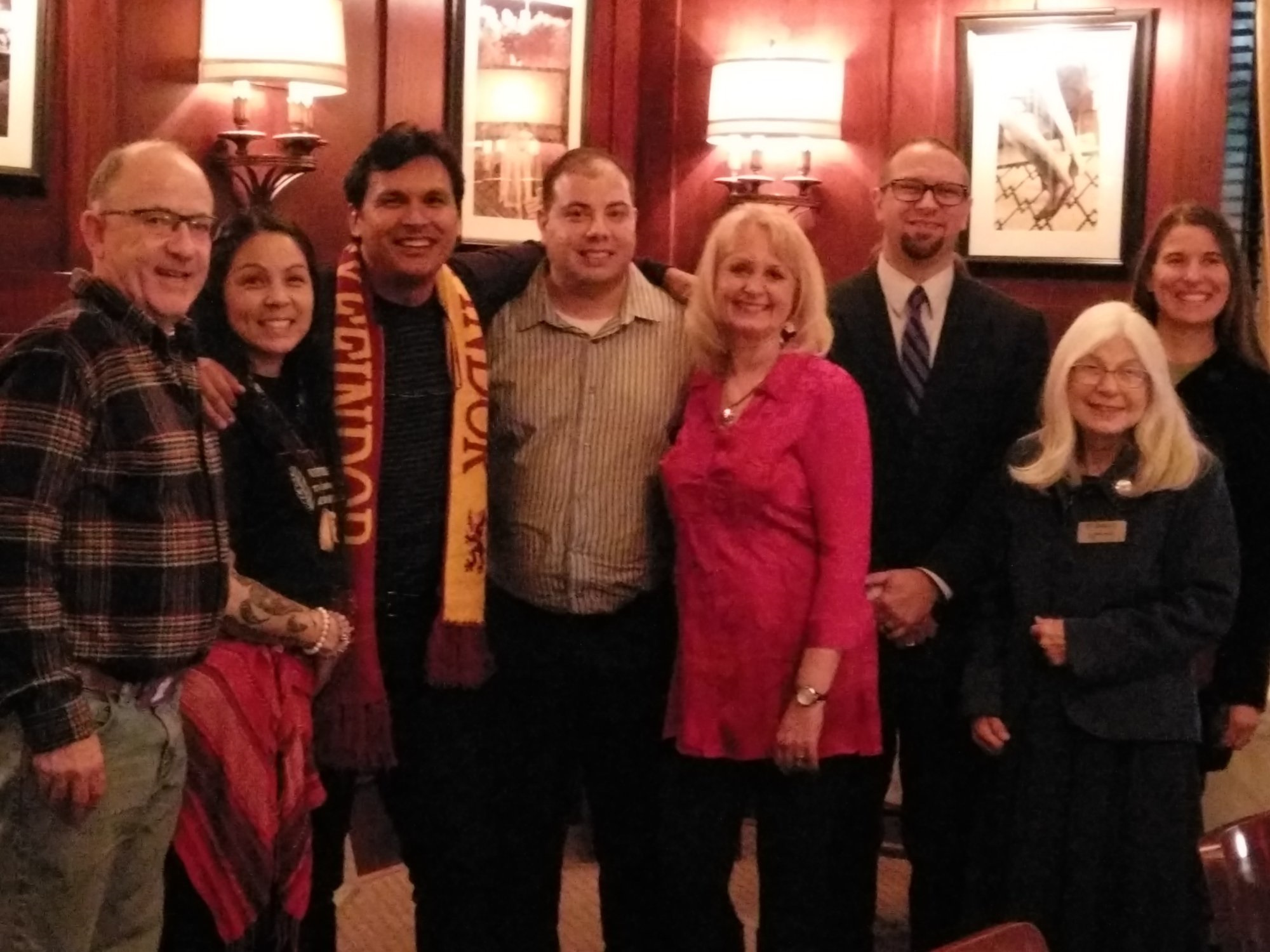 February 16, 2018.
The Circle of Grandmothers with Adam Beach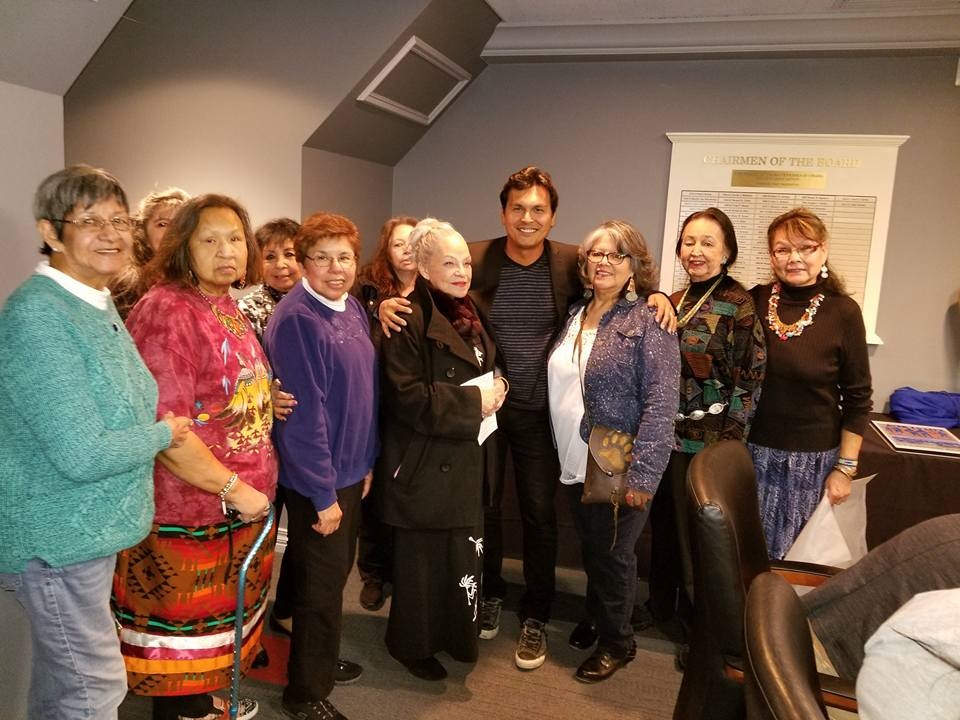 Artist, Donel Keeler with Adam Beach 2/16/18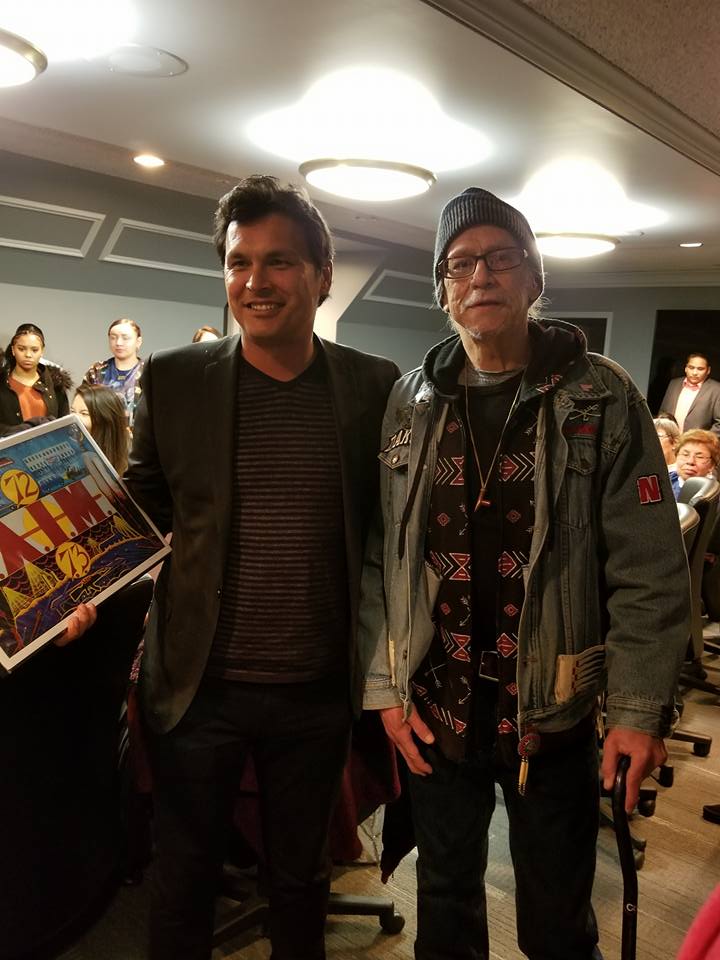 Indigenist November 2017
Indigenist November 2017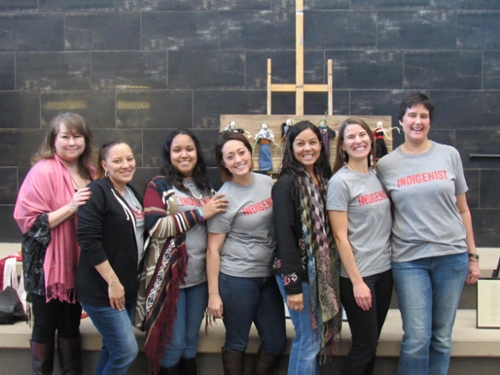 Native American Studies has a blessing ceremony for the 2017-2018 academic semester.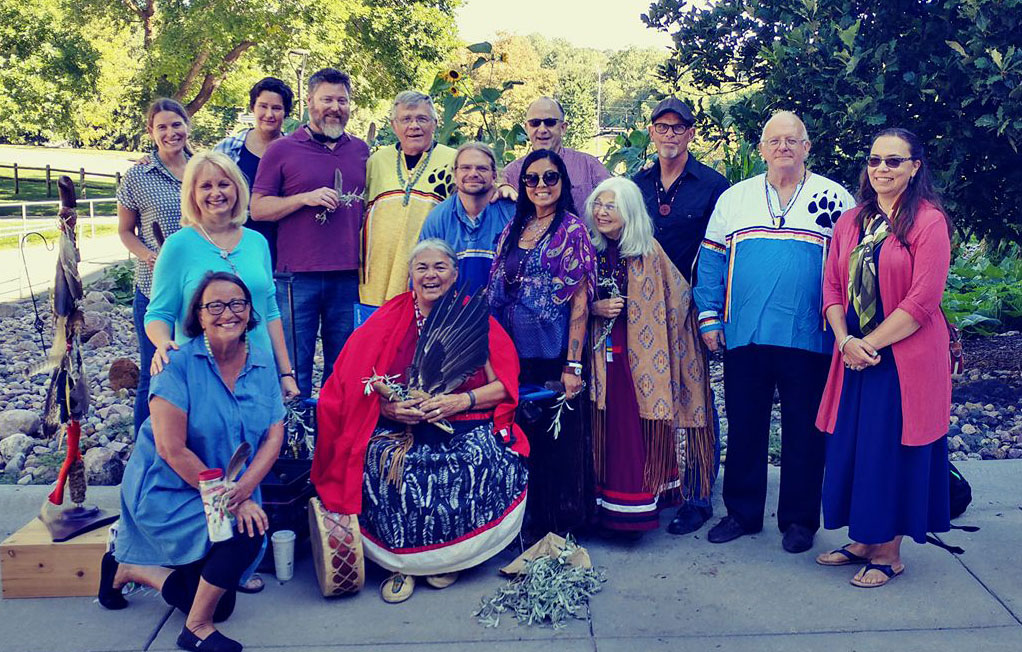 October 1, 2017
Tribal Nation-U.S. Diplomacy & Advocacy in the Trump Administration & 115th Congress
A conversation with keynote speaker Kitcki Carroll, Citizen of the Cheyenne and Arapaho Tribes of Oklahoma. Executive Director, United South and Eastern Tribes, Inc. (USET), USET Sovereignty Protection Fund, Inc. (USET SPF).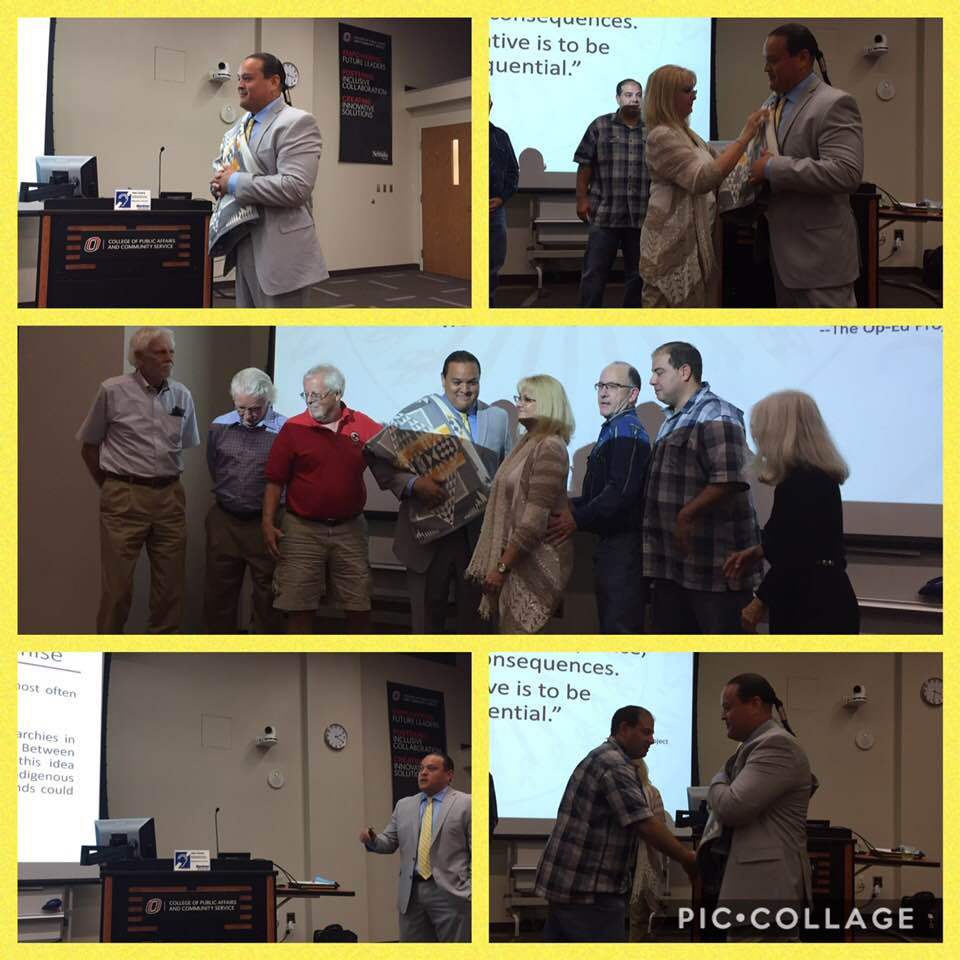 December 2015
Bruce Johansen and Raja Sekhar, organizer of a conference in December, 2015, at which Bruce was invited to India for a plenary address: "What Has Been Will Be: Native American Contributions to Democracy, Feminism, Gender Fluidity, and Environmentalism," at Acharya Nagarjuna University (Guntur, Andhra Pradesh), organized by the Department of English, titled "Global Seminar on Celebrating the Ancient/Contemporary Wisdom of Fourth World (Natives/ Aboriginals/Dalits).