ISSUED: (Friday, March 13, 2020 17:00 PM)
CAMPUS ANNOUNCEMENT
UNO campus remains open; classes moving to remote learning mode March 30.
More Information
CLOSE

X
Native American Studies Honoring
Native American Studies Fall 2018 Honoring
Congratulations to our graduates, Isis Hernandez-Troche, Maricela Lucas and Abigail Pritchard!
 
---
May 2018
Dr. Alan Osborn with Native Minor Graduate, Loyd Johnvin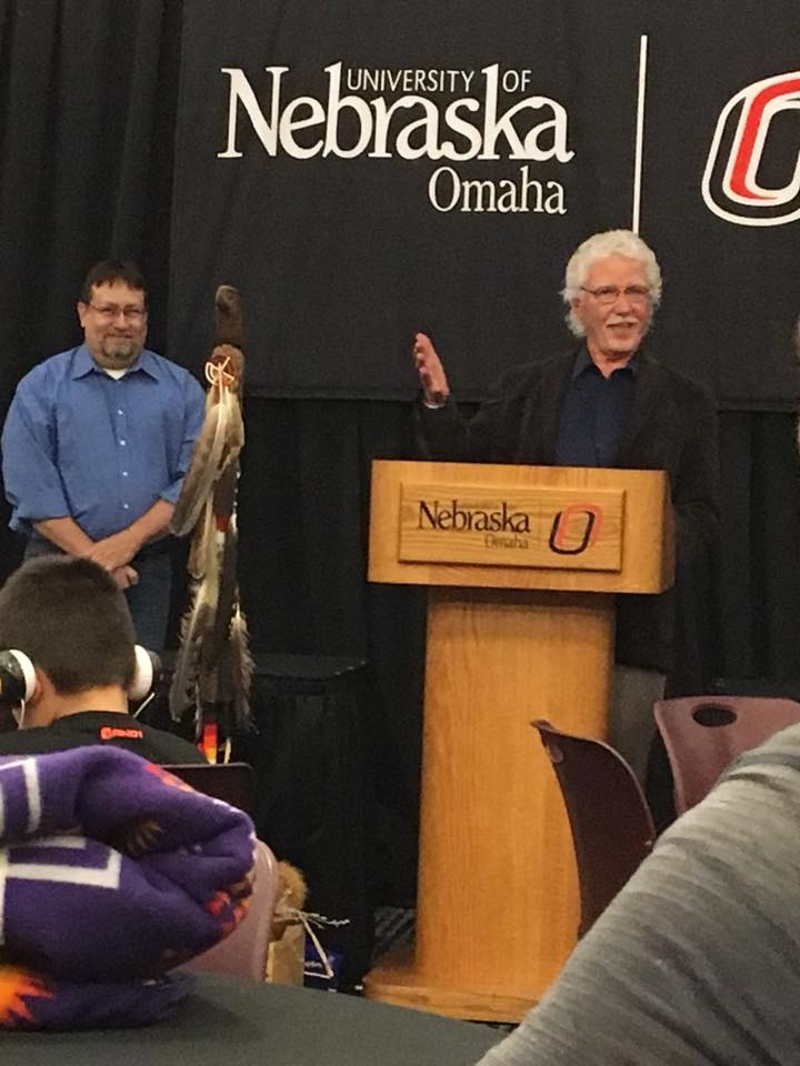 December 2017
Circle of Grandmothers with Native Graduate, Gretchen Carroll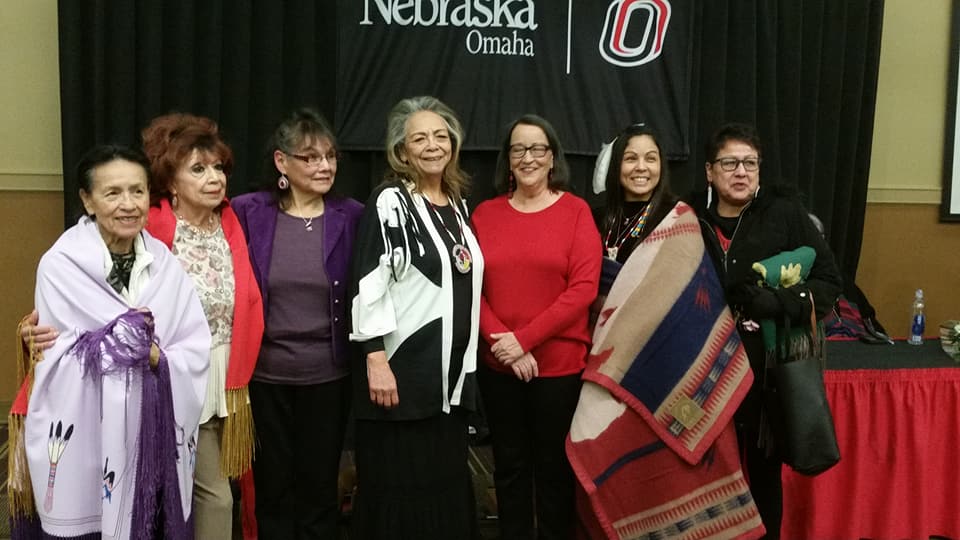 Caroyln Fiscus and Gretchen Carroll 2017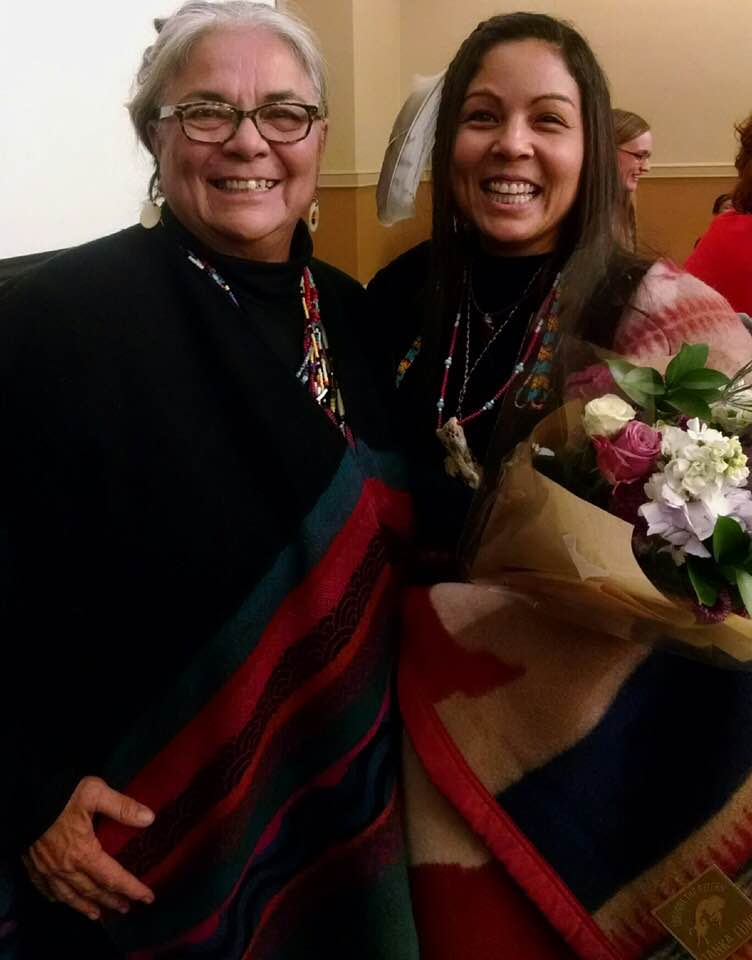 May 2016
Circle of Grandmothers with Community Honoree, Pat LaMere and Native Graduate Alex Lovrien.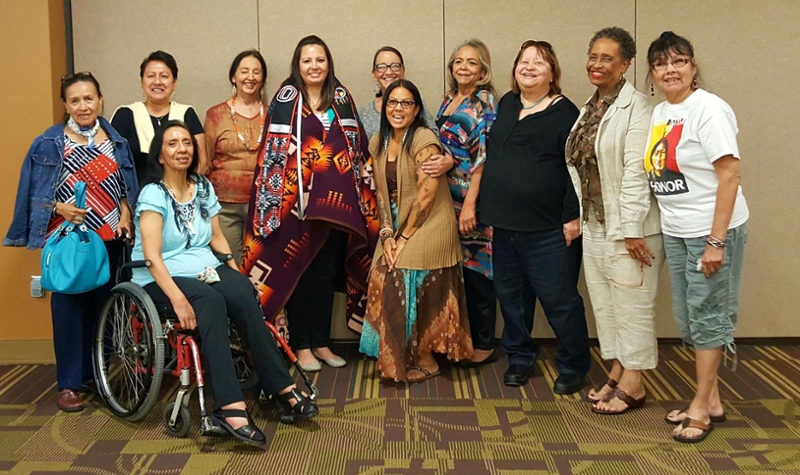 May 2015
Community Honoree, Marguerite Madrigal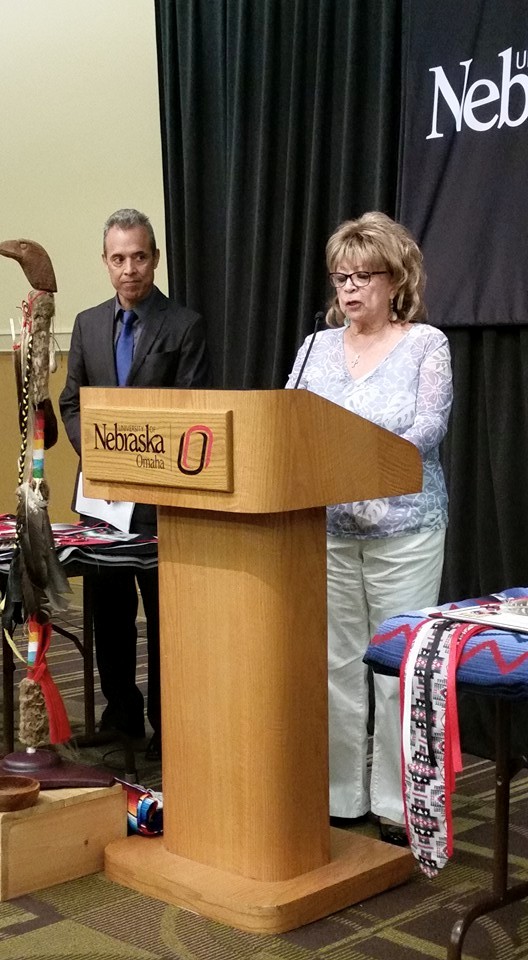 May 2012
Spring Honoring, Honoring Judy Boss with Dr. Beth Ritter