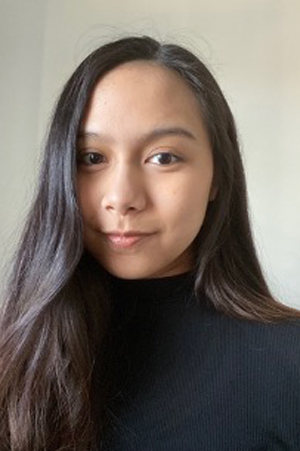 Jaz Cruz
Intern
Exploratory Studies
---
Additional Information
Bio
I'm Jaz, although I am almost certain "One of The Interns" is my official title. My majors are English and German, with a minor in TESOL. I'm a first-gen student and graduating in December 2021; I plan on pursuing a linguistic related MA. 
I'm a pacific islander and care a lot about all things AAPI. I'm a part of UNO's Asian Student Union. They have a fantastic Secretary (me) and Heritage Month committee lead (also me). Feel free to reach out to me about not just ASU, but also art, raccoon memes (I do enjoy a good raccoon meme, it must be said), literature, my pet snake (his name is Charlie), obscure German writers ca. 1700s, anything really. 
I've been working with and for Exploratory Studies since Spring 2020 before, well, you know. 
Major/Minor
Major: English, German
Minor: TESOL