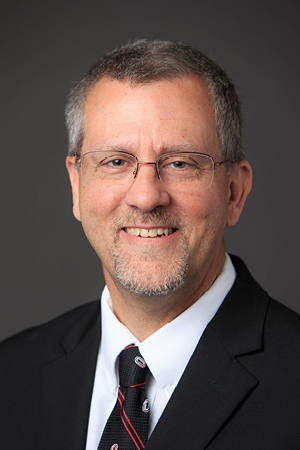 Michael Hilt, Ph.D.
Dean
College of Communication, Fine Arts and Media
---
Additional Information
About Michael Hilt
Michael Hilt began serving as interim dean of the College of Communications, Fine Arts and Media (CFAM) in 2017. He joined UNO as a professor in 1988 in what is now the School of Communication. Hilt was named CFAM assistant dean in 2007 and later promoted to associate dean. He teaches courses in broadcast journalism, news writing, sportscasting, quantitative research, media literacy, and interviewing. He also serves as the general manager of Classical 90.7 KVNO.
Hilt holds a Bachelor of Science and Master of Science from the University of Kansas, and a Ph.D. from the University of Nebraska-Lincoln.
His research interests include broadcast education, social research of broadcast managers, media and the elderly, local television news, media and sports, and quantitative research methods.
Prior to joining UNO, Hilt served as a news reporter, anchor, and producer for several radio and television stations in Topeka and Kansas City.