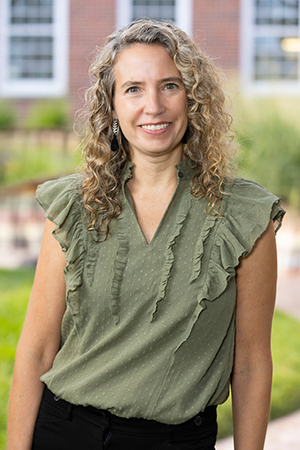 Melanie Bloom, Ph.D.
Interim Dean
College of Arts and Sciences
---
Additional Information
About Melanie Bloom
Melanie Bloom began serving as interim dean of the College of Arts and Sciences (CAS) in 2022. Prior to being named interim dean, Bloom was the Associate Dean of Humanities in CAS and Chair of the Department of Foreign Languages and Literature. She has been a professor at UNO since 2005.
Bloom received her Bachelor of Arts in Spanish and English from the University of Wisconsin-Eau Claire. She holds a Master of Arts in Foreign Language Education and a Ph.D. in Applied Linguistics from the University of Texas at Austin.
Bloom's teaching interests include Spanish conversation and pronunciation, composition as well as courses in the basic language sequence. She has directed and taught courses in the Master of Arts in Language Teaching program, including Second Language Acquisition. Her research interests include teaching culture, study abroad and intercultural sensitivity, language assessment, and experiential learning.