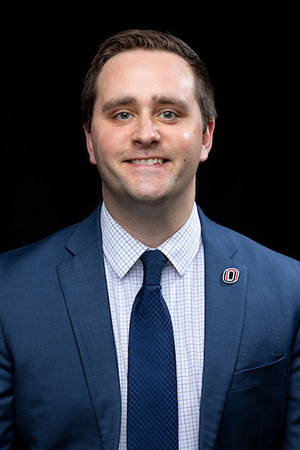 Additional Information
About Drew Nielsen
Drew Nielsen is the Chief Compliance Officer at the University of Nebraska at Omaha and Director of Compliance for the University of Nebraska System. 
As Chief Compliance Officer, Nielsen provides leadership and oversight of the University's Compliance Program supporting the University's fundamental commitment to the highest standards of ethics, integrity, and lawful conduct. He and his team are responsible for promoting adherence to all applicable federal, state, and local laws, regulations, as well as standards and internal policies, procedures, and protocols. Fostering a culture of compliance and ethical behavior, University Compliance provides guidance on a wide variety of requirements including but not limited to civil rights, research compliance, athletics, and numerous administrative functions. 
A graduate of the University of Nebraska-Lincoln, Nielsen began his career with the University of Nebraska in 2008. He and his wife, Kelly, reside in Omaha and have two children, Caroline and Julia.