Exciting Discoveries, Unforgettable Moments: Read NCITE's Year 3 Annual Report
In NCITE's third year, the Center grew in people, projects, and position. But most importantly, we grew the body of essential knowledge and tools that help keep our nation safe. Read about it in our Year 3 annual report.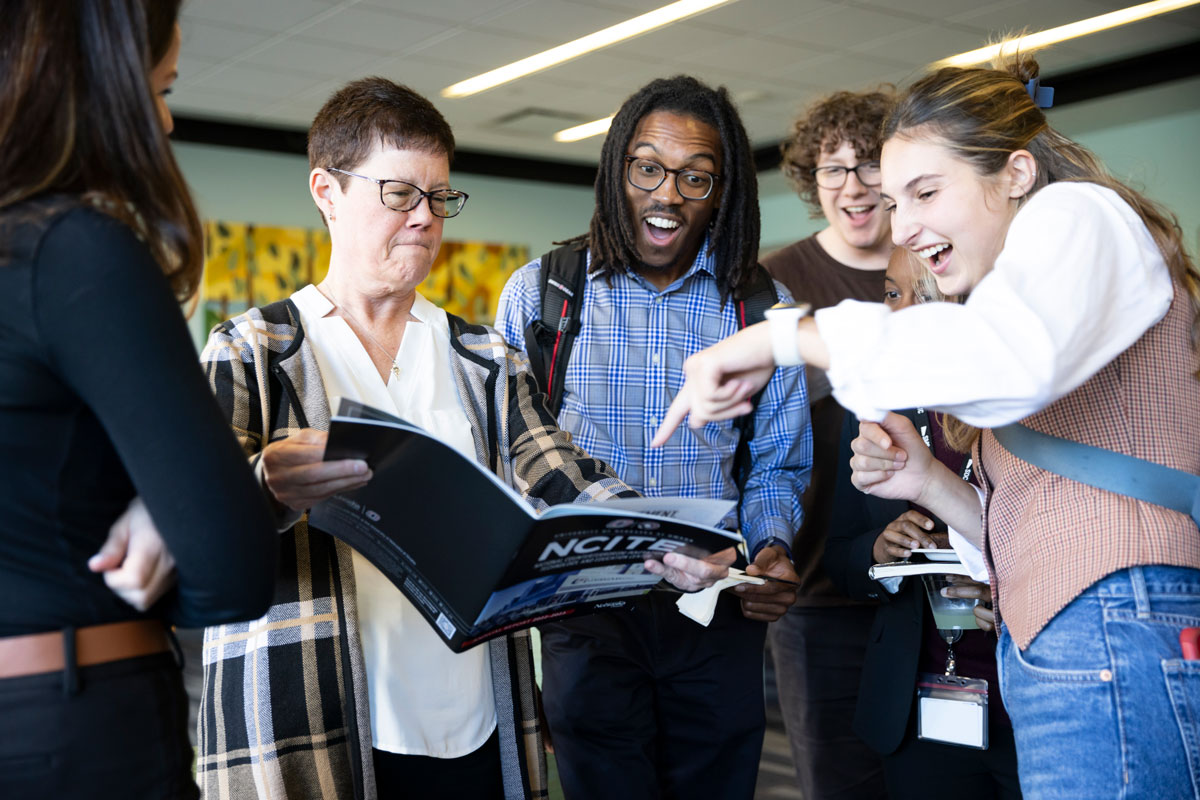 NCITE's third year was a year of firsts.
Our first in-person annual conference in Omaha, which drew more than 200 guests from across the U.S. and abroad.
Our first biennial review with the Department of Homeland Security in Washington, D.C., where a panel of expert reviewers praised our first two years.
And our first opportunity to show our government partners, colleagues in academia, and the world that we have grown into a mature, thriving Center of Excellence.
Read about it all – alongside stories of our students, faculty, and staff – in our Year 3 annual report. Click the cover image below to read online.
---