New NCITE Research: Conspiracy theories, war games, and international partnerships
NCITE launched its fourth research year with more partners and more complex problems to untangle. In all, the center will manage 27 total projects including eight new ones in a portfolio totaling $14 million in federal funding.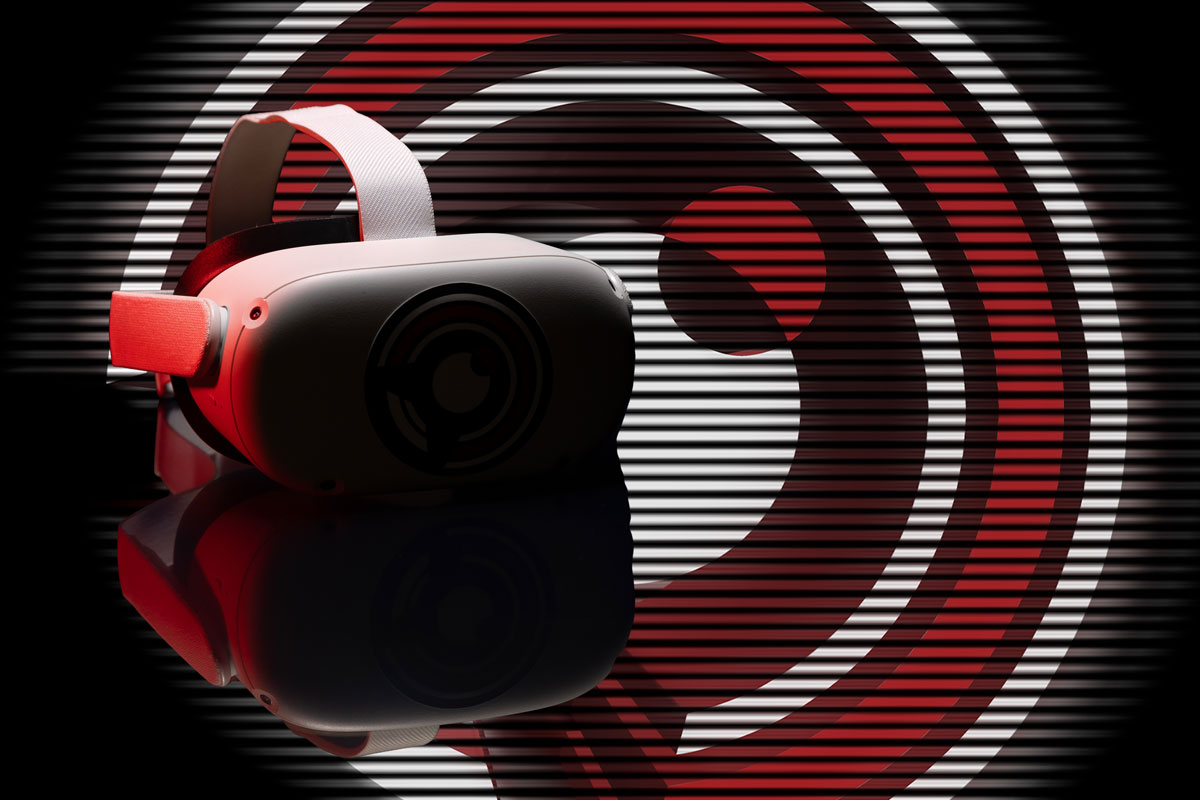 What links conspiracy theories to violent extremist beliefs? How do we really know the scope of the terrorism problem in the U.S.? Can war games be a way to counter terrorism?

The National Counterterrorism Innovation, Technology, and Education (NCITE) Center is probing those and other questions in its latest slate of research projects. The center is launching its fourth research year with more partners and more complex problems to untangle. In all, the center will manage 27 total projects including eight new ones in a portfolio totaling about $14 million in federal funding.

NCITE Director Gina Ligon, Ph.D., an internationally recognized terrorism expert and industrial and organizational psychologist, said the growing portfolio reflects the dynamism of engaged government customers and top-shelf interdisciplinary researchers.

"With three years of findings from some of the most innovative, interdisciplinary researchers in the terrorism prevention and counterterrorism domains, the NCITE portfolio has matured, and our team has grown. I'm so proud to get this work in front of the policy and practitioner community," said Ligon.

NCITE's Year 4 projects are anchored by ongoing research that began in 2020. One example is the Mapping Militants project, an online who's-who of violent extremist organizations spanning the globe. Martha Crenshaw, Ph.D., a professor emeritus at Stanford University and longtime terrorism expert, has a team that builds, curates, and updates this vital resource that describes what these groups believe and how they interact. Her Year 4 work will focus on intergroup conflict.

Check out the full list of projects below:
NEW PROJECTS
---
Examining the Functional Relationship between Violent Extremist Ideologies and Conspiracy Theories 
Research Team: Paul Gill, Ph.D. (University College London), Bettina Rottweiler, Ph.D. (University College London), and Isabelle van der Vegt, Ph.D. (Utrecht University)
The COVID-19 pandemic, social media, and increasing acceptance of fringe beliefs from high-profile figures have contributed to a general mainstreaming of conspiracy theories and extremist ideologies. Left unchecked, these issues threaten to undermine the fundamental trust on which democracy is built.

This project examines the prevalence of conspiracy theories within the United States, their connection to violent extremism, and how they evolve over the course of a presidential election cycle. It will also explore the linguistic strategies used to normalize conspiracy theories on social media.
Non-Terrorism Charges for Terrorism Investigations
Research Team: Seamus Hughes (University of Nebraska at Omaha) 
Many federal arrests for terrorism investigations have resulted in charges for non-terrorism-related crimes, such as illegal guns and narcotics. The Department of Justice has acknowledged that it does not have a comprehensive understanding of the scope of terrorism prosecutions because of this approach.

This project is focused on tracking U.S. terrorism investigations that result in non-terrorism-related charges. It seeks to better understand the ways the U.S. justice system uses non-terrorism-related charges to prosecute ideologically motivated violent extremism, highlighting how prosecutorial decisions affect policy and resource allocation for intelligence and law enforcement.
Using Organizational Psychology to Understand the Domestic Violent Extremist Threat
Research Team: Sam Hunter, Ph.D., Gina Ligon, Ph.D. (both, University of Nebraska at Omaha) 
Organizational membership has changed significantly in recent years. Take employment: 60 years ago, most American employees stayed at a single workplace for decades. This is not the case anymore, and extremist groups have seen similar changes in behavior patterns. To develop more effective counterterrorism responses, we need new models that more accurately reflect the shifting organizational and social dynamics of today's extremist groups.

This project will apply industrial and organizational psychology to the emerging domestic extremism landscape, aiming to understand how people are drawn to and operate within extremist movements in the U.S.
Strengthening Threat Assessment Teams
Research Team: Tin Nguyen, Ph.D., Erin Kearns, Ph.D., Kat Parsons, Ph.D., Sydney Reichin, M.A. (all, University of Nebraska at Omaha)
In the wake of school shootings and other violent events, institutions have begun designing teams of individuals with particular knowledge, skills, and abilities, to interpret concerning behavior. Called "threat assessment teams," these groups are charged with an important mission — preventing an act of violence. But little research exists to help teams get started, particularly in under-resourced environments like rural areas.
 
This project will explore best teamwork practices of threat assessment teams across sectors, community types, and community sizes.
Using Simulations and War Games for the Homeland Security Workforce
Research Team: David Schanzer, J.D. (Duke University), Daveed Gartenstein-Ross, J.D., Ph.D. (Valens Global), Jessica Sperling, Ph.D. (Duke University) 
Interest in games has grown among government, academic, and private sector stakeholders. Observers believe well-designed games better approximate the real-world experiences of practitioners and decision-makers than do other classroom experiences. However, training advantages remain understudied.

This project will contribute to filling this knowledge gap with innovative games to demonstrate principles of accelerationism in American towns today.
International Academic Partnerships for Science and Security
Research Team: Gina Ligon, Ph.D. (University of Nebraska at Omaha), Stacey Conchie, Ph.D. (Lancaster University), Kayla Walters, Ph.D. (University of Nebraska at Omaha)
Close allies, such as the U.S., U.K., Australia, Canada, and New Zealand, have long had a security partnership. But the countries can do more to develop their terrorism and targeted violence knowledge sharing by expanding research partnerships in the academic community.

This project will build an international knowledge exchange program to enhance collaboration between the U.S., U.K., and other international partners through a seminar series, annual meeting, online magazine, creation of Ph.D. scholarships, and internship placements.
Handbook for Managing the Exit of Incarcerated Violent Extremists in the Community
Research Team: Erin Kearns, Ph.D., Gaylene Armstrong, Ph.D., Zach Hamilton, Ph.D., Sadaf Hashimi, Ph.D. (all, University of Nebraska at Omaha)
Individuals with federal convictions connected to violent extremism-related offenses are scheduled for release back into their communities. This population has unique challenges and needs.
This project would create a handbook for the federal court system addressing this issue. With a goal of minimizing both recidivism in general and reengagement with violent extremism, the handbook would be shared with relevant stakeholders involved with the federal and local criminal justice systems.
Providing Resilience to Individuals Examining Difficult Content for Their Work – Efficacy of Peer Support Programming
Research Team: Joseph Young, Ph.D. (American University), Daisy Muibu, Ph.D. (National Defense University) , Susanna Campbell, Ph.D. (American University) 
Research shows that peer support programs can help lessen the harmful impacts of the exposure to violence and traumatic materials. But more research is needed to fully understand the utility and effectiveness of these programs, as well as best practices for implementing them. This study intends to conduct a systematic review of the literature on peer support programs that exist for law enforcement and the counterterrorism workforce to understand their value for these professionals.
Understanding Threats to Public Officials 
Research Team: Pete Simi, Ph.D., Chris Bader, Ph.D. (both, Chapman University), Seamus Hughes (University of Nebraska at Omaha), Kesa White, M.S.
Many factors, including social change and declining confidence in core institutions, have contributed to a more complex and evolving domestic threat landscape that puts ordinary Americans and public institutions at higher risk for violence.
This project will enhance the understanding of a broader trend in the United States toward polarization and normalization of threats of violence. This project will focus on federal cases of threats targeting public officials in the United States and the level of support for political violence among the U.S. public.

CONTINUING PROJECTS
---
Anticipating Terrorist Technology Adoption to Secure the Homeland (ATTASH) 
Research Team: Gary Ackerman, Ph.D. (SUNY University at Albany)
Emerging technologies such as 3D printing, bioweapons, machine learning, and artificial intelligence, are dangerous in the hands of terrorists. When employed as weapons, these tools can allow small groups of extremists to inflict harm on large numbers of people. Even more concerning: These technologies are advancing at a dizzying speed. This project aims to provide practitioners in several DHS components with a sustainable way to identify problematic emerging technologies, prioritize the threat, and locate opportunities to intervene.
Building Capacity in HSE-Focused Business Analysis Application 
Research Team: Erin Bass, Ph.D., Erin Pleggenkuhle-Miles, Ph.D., Ben Smith, Ph.D., Dustin White, Ph.D., Jessica Perrigan, M.A. (all, University of Nebraska at Omaha) 
Now more than ever, business students are positioned to address today's most pressing issues. The skills taught in business school – including strategic thinking, data analysis, and decision-making – are vital to any field, but they can serve a vital public service when applied to the homeland security enterprise and the safety of the nation. In this project, researchers leverage UNO's business school curriculum to develop student-centered projects that address real-time, real-world challenges for the Department of Homeland Security. Researchers are partnering with DHS practitioners in project-based courses in the MBA and Data Analytics programs.
Psychological Trauma in Terrorism Research 
Research Team: Matthew Crayne, Ph.D. (SUNY University at Albany), Neil Shortland, Ph.D. (University of Massachusetts-Lowell)
In their work to understand the nation's most pressing threats, terrorism researchers are exposed to the propaganda, ideologies, and psychologies of the extremists who seek to launch terrorist attacks. This project seeks to identify the types of psychological trauma that terrorism researchers experience and determine how widespread trauma is among the workforce. It also seeks to identify risk factors and explain the impact of trauma on performance and retention in the terrorism research space.
How Organizational Dynamics in a Multi-Actor Environment Shape Terrorist Threats and CT Responses
Research Team: Martha Crenshaw, Ph.D. (Stanford University), Kaitlyn Robinson, Ph.D. (Rice University) 
The effectiveness of counter-extremism and counterterrorism policies can depend on understanding the characteristics of adversarial organizations — their leadership structure, relations with a local community, choice of tactics and targets, and origin story. It's also vital to know how groups interact with each other. This research project describes a host of violent extremist organizations and maps their activities across the globe in a new website, reports, and journal articles. This year, the project utilizes extremist organization profiles to describe the characteristics of violent adversarial organizations and their interactions with each other, with a focus on rivalries, to determine the level of threat they pose.
Building Capacity at Minority Serving Institutions 
Research Team: Eric Frost, Ph.D., Lance Larson, Ph.D., Robert Harkins, M.S. (all, San Diego State University)
This project is focused on educating the future national security workforce through San Diego State University's Graduate Program in Homeland Security. It will create clear transitions to DHS through course content, coursework, and workshops. This year, the project will specifically focus on the fentanyl and synthetic drug epidemic, with coursework examining how the problem intersects with terrorism and targeted violence.
Understanding Malevolent Creativity and Malign Application of Emerging Technology: How AI, the Metaverse, and Gaming Intersect 
Research Team: Sam Hunter, Ph.D. (University of Nebraska at Omaha), Joel Elson, Ph.D. (University of Nebraska at Omaha), Scarlett Miller, Ph.D. (Pennsylvania State University)
Terrorists are increasingly making use of emerging technologies and digital spaces. Especially given the emergence of artificial intelligence, researchers speculate that terrorists could take advantage of several new and rapidly developing technologies to plan attacks in novel ways. This project explores how emerging technologies could be used by extremists, focusing primarily on AI and extended/mixed reality in the "metaverse." The research team, made up of experts in psychology, technology, engineering, and design, aims to understand how these technologies shape terrorists' creative thinking.
Ideological Influence and Radicalization in Online Microblog Platforms 
Research Team: Matthew Jensen, Ph.D., Shane Connelly, Ph.D., Hairong Song, Ph.D. (all, University of Oklahoma) 
Extremist groups are increasingly using online platforms such as Twitter (now X) to recruit members, mobilize communication around contentious issues, increase commitment to extremism, and incite violence. With this in mind, it's important that national security professionals understand the messaging strategies of these groups so that they can combat them. This project explores online messaging strategies and how they may be used to either promote or counter extremist rhetoric. The research team is examining messaging strategies on publicly accessible platforms to understand how extremist groups build an audience among "neutral" observers.
The Needs of the Counterterrorism Workforce and the Utility of Existing Datasets  
Research Team: Michael Logan, Ph.D. (Kennesaw State University) , Steven Windisch, Ph.D. (Temple University)
Two decades of counterterrorism research and activity produced volumes of material and datasets that national security professionals do not always have access to or time to vet. Researchers were able to dive into the material, reviewing over 1,400 journal articles to curate datasets best suited for specific research areas. This saves time and removes the burden on the counterterrorism workforce to search for, vet, and use existing datasets. The project will draw from the academic literature and information collected from counterterrorism analysts to identify the most up-to-date datasets that the Department of Homeland Security can provide its workforce.
Understanding the Link between the Recruitment and Operational Behavior of Terrorist Organizations 
Research Team: Evan Perkoski, Ph.D. (University of Connecticut), Meredith Loken, Ph.D. (University of Amsterdam), Alec Worsnop, Ph.D. (University of Maryland)
Extremist groups recruit based on specific characteristics, including military background and professional expertise. Past research shows that the more educated and trained recruits are, the more lethal terrorist groups are. The capabilities of recruits matter. This research project aims to enhance our knowledge regarding terrorist organizations' recruitment tactics and how those tactics affect such organizations' violent behaviors.
Barriers to Family Suspicious Activity Reporting (SAR) of Mobilization Behaviors 
Research Team: Karyn Sporer, Ph.D. (University of Maine) 
The first line of defense in preventing terrorism and targeted violence is often those closest to the actors — family. But barriers stand in the way. What can we learn from families to lower the technological, social, and financial barriers to ease in reporting? This project focuses on family members of violent extremists and the role that they can play in targeted violence and terrorism prevention, as well as how prevention practitioners can leverage community partnerships to help prevent violent extremism. The researchers contribute to existing knowledge through in-depth interviews with family members and will use these results for research briefs, academic manuscripts, presentations, and training modules for the federal government.
Innovating a Threat Monitor for Election-Motivated Violence 
Research Team: Adan Vela, Ph.D. (University of Central Florida), Steven Windisch, Ph.D. (Temple University)
One of three election officials said they felt unsafe in a 2021 survey, and threats to public officials are on the rise. While still over a year away, the 2024 election is a concern for election officials who wonder about violent extremists seeking to disrupt crucial U.S. democratic processes.
Using a combination of interviews with election officials and sentiment analysis of social media sites, this project intends to understand where the tipping point from election-related discourse to election-motivated violence occurs.
Vicarious Trauma in Counterterrorism Practitioners 
Research Team: Joseph Young, Ph.D. (American University), Daisy Muibu, Ph.D. (National Defense University) 
Continued exposure to violent material might cause harm to counterterrorism workers, potentially driving them out of a field that needs their knowledge, experience, and abilities. This project will develop a baseline understanding of how practitioners are affected by exposure to violence and will outline the implications this may have on the homeland security workforce.


OTHER NCITE PROJECTS
---
Evaluating Terrorism and Targeted Violence Prevention Programs
Research Team: Matt Allen, Ph.D., Sydney Reichin, M.A., Andrea Walker, Ph.D., Nicholas Arreola, Ph.D., Erin Pleggenkuhle-Miles, Ph.D. (all, University of Nebraska at Omaha), RTI International, University of Nebraska-Lincoln Public Policy Center
DHS has given millions of dollars in prevention grants to communities across the U.S. But the department lacks an overall view of how well these programs work. While measuring prevention programs is, in itself, a difficult task, the department nevertheless needs to show return on its investment in this critical area. This project will evaluate DHS-funded local prevention programs that try to help communities, nonprofits, and institutions prevent targeted violence and terrorism and create tools to assist with future evaluation activities.
Reintegrating the Returning Families of Foreign Terrorist Fighters
Research Team: Austin Doctor, Ph.D. (University of Nebraska at Omaha), Haroro Ingram, Ph.D., Lorenzo Vidino, Ph.D., Omar Mohammed, M.A. (all, George Washington University), Devorah Margolin, Ph.D., Andrew Mines, M.A., Tanya Mehra, Ph.D. (International Centre for Counterterrorism)
An estimated 10,000 male foreign terrorist fighters and 55,000 foreign women and children are still held in detention camps in Syria and Iraq. This is a massive humanitarian issue and presents a national security concern given the ripe ground terrorist groups have for recruiting new members. About 2,000 males and 10,000 females are from countries outside of Syria and Iraq and need to be repatriated back to the places they originally traveled from. That task presents a number of challenges and requires the right approach. This project will identify and promote best practices for reintegrating foreign terrorist fighter families back into their home countries.
Workshop and Report on Research Challenges in Combating Terrorist Use of Explosives in the United States 
Research Team: Austin Doctor, Ph.D. (University of Nebraska at Omaha), Dan Polanski, Wes Carter (both, National Strategic Research Institute), Jimmie Oxley, Ph.D. (Hazards and Explosives Research and Education, LLC), Paul Gill, Ph.D. (University College London)
In 2008, the federal government published Research Challenges in Combating Terrorist Use of Explosives in the U.S., and it has served as a landmark publication in the field ever since. As the world has changed, so has the challenge of tackling improvised explosive devices in a holistic way. This project will identify priorities for countering improvised explosive devices (IEDs) through applied scientific efforts amid an ever-changing and dynamic threat environment.
Innovation in Targeted Violence and Terrorism Prevention: Developing and Testing an Intelligent Chatbot to Help Individuals Identify Threats and Improve Tips Reporting
Research Team: Joel Elson, Ph.D., Erin Kearns, Ph.D. (both, University of Nebraska at Omaha)
All too often after a violent event, people who knew the perpetrator realize there were warning signs. But a variety of factors hold people back from providing tips to authorities and make it difficult for authorities to connect information. Given the rising threat of targeted violence and terrorism, it is important to ease suspicious activity reporting. The proposed innovation project will create and test a chatbot for tips reporting that can be used either as a stand-alone tool or be integrated into existing tips reporting platforms.
Establishing Best Practices for Threat Assessment Measurements and Models
Research Team: Sam Hunter, Ph.D., Gina Ligon, Ph.D., Austin Doctor, Ph.D., Matt Allen, Ph.D., Joel Elson, Ph.D., Erin Kearns, Ph.D. (all, University of Nebraska at Omaha); RTI International, UCLC
Today's terrorism threat is particularly pernicious given how diffuse it is. Reducing the potential for harm, therefore, must occur on two fronts — making valid assessments of the potential threats using scientifically grounded and valid tools, and better securing soft targets, which require a lower level of sophistication for attack and tend to be especially vulnerable. This project creates materials outlining best practices for prevention and intervention using lessons from the United Kingdom, law enforcement, and assessment of emerging and insider threats.
Screening for Insider Threats in U.S. Law Enforcement: A National Representative Sample of Department Policies & Practices
Research Team: Erin Kearns, Ph.D., Sadaf Hashimi, Ph.D., Jessie Huff, Ph.D., Justin Nix, Ph.D. (all, University of Nebraska at Omaha)
While there are anecdotal examples of insider threats in law enforcement, we do not have a systematic understanding of whether these are isolated incidents or indicative of a more pervasive issue. The first step in addressing this gap is to assess department-level policies and procedures. Specifically, we are interested in what agencies consider during hiring decisions, which types of individuals are being screened out of the hiring process, and how agencies elect to monitor and detect potential insider threats among office​​rs. The main objective is to better understand current policies and procedures to screen for and identify insider threats in the law enforcement hiring process and among active officers.