Recap: NCITE presents panel discussion on electoral violence
What to expect in America's fall midterm elections? Three NCITE researchers offer views on a changed threat landscape for public officials.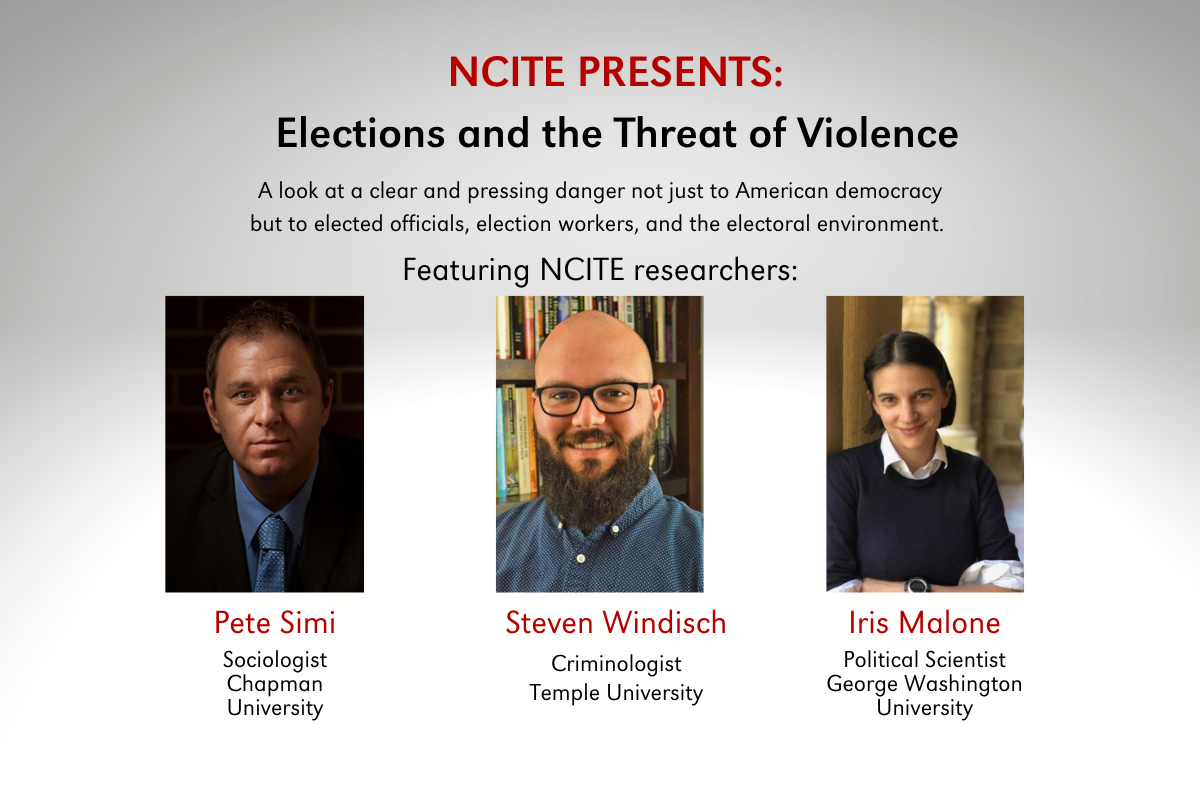 In the first of a series of panel discussions, NCITE researchers tackled the issue of threats to public officials. The hour-long event was held on Sept. 20, 2022, for an in-person UNO viewing audience and a livestreamed audience of NCITE stakeholders.
Read the recap.
Sign up to hear about future NCITE events.
Watch the recording.
Questions? ncite@unomaha.edu