DHS Deputy Secretary Visits NCITE
UNO student Eva Burklund describes what it was like meeting a top DHS official.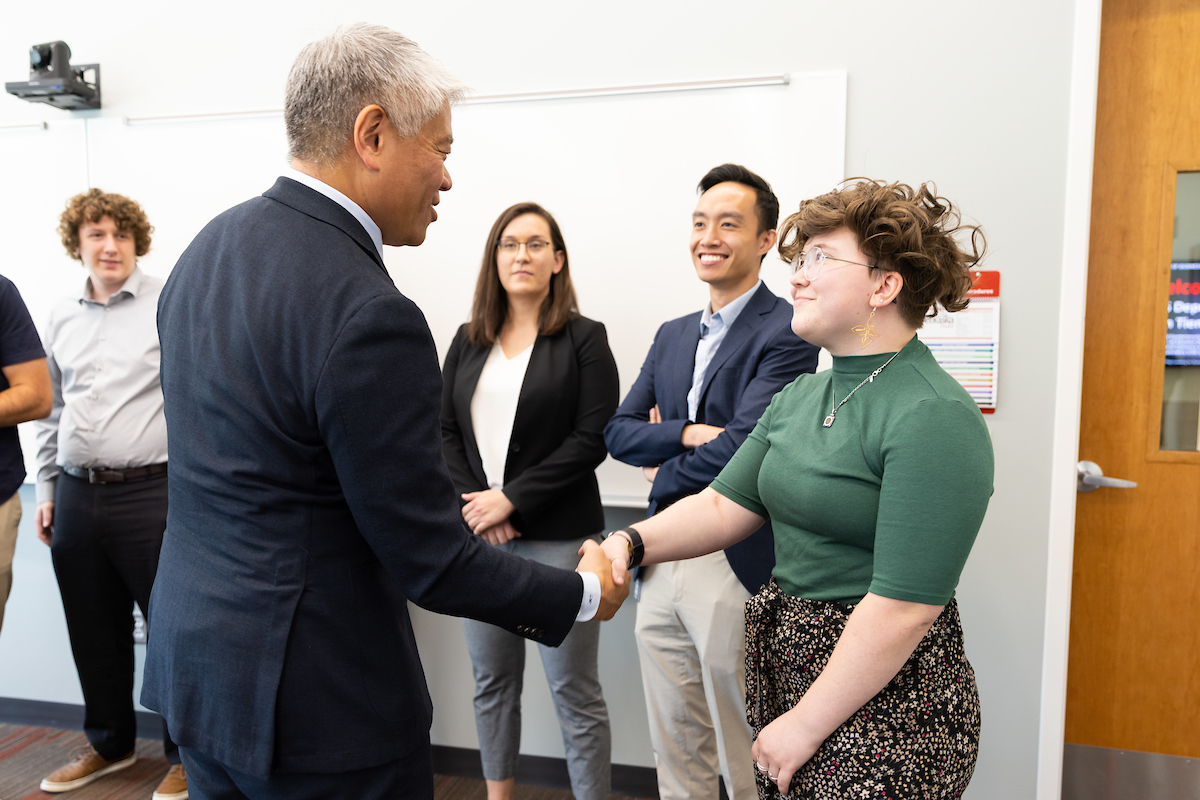 DHS Deputy Secretary John Tien met NCITE faculty and students, including Eva Burklund.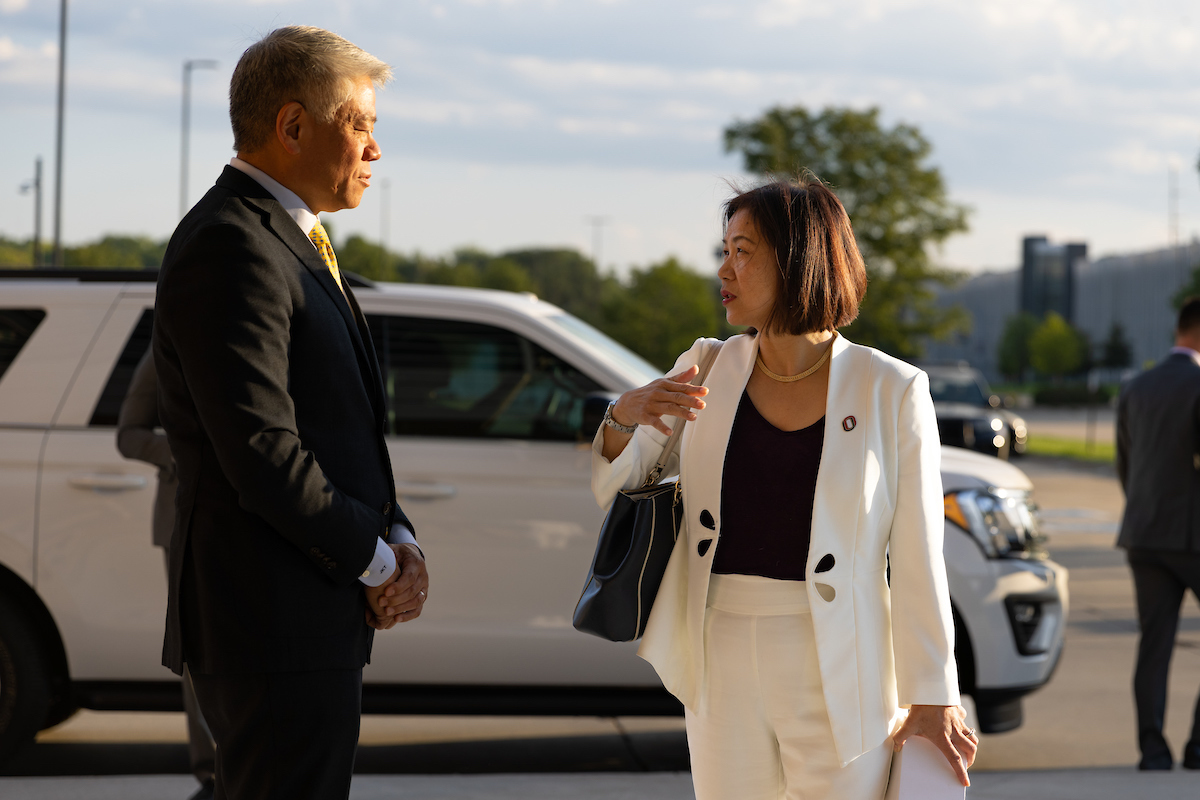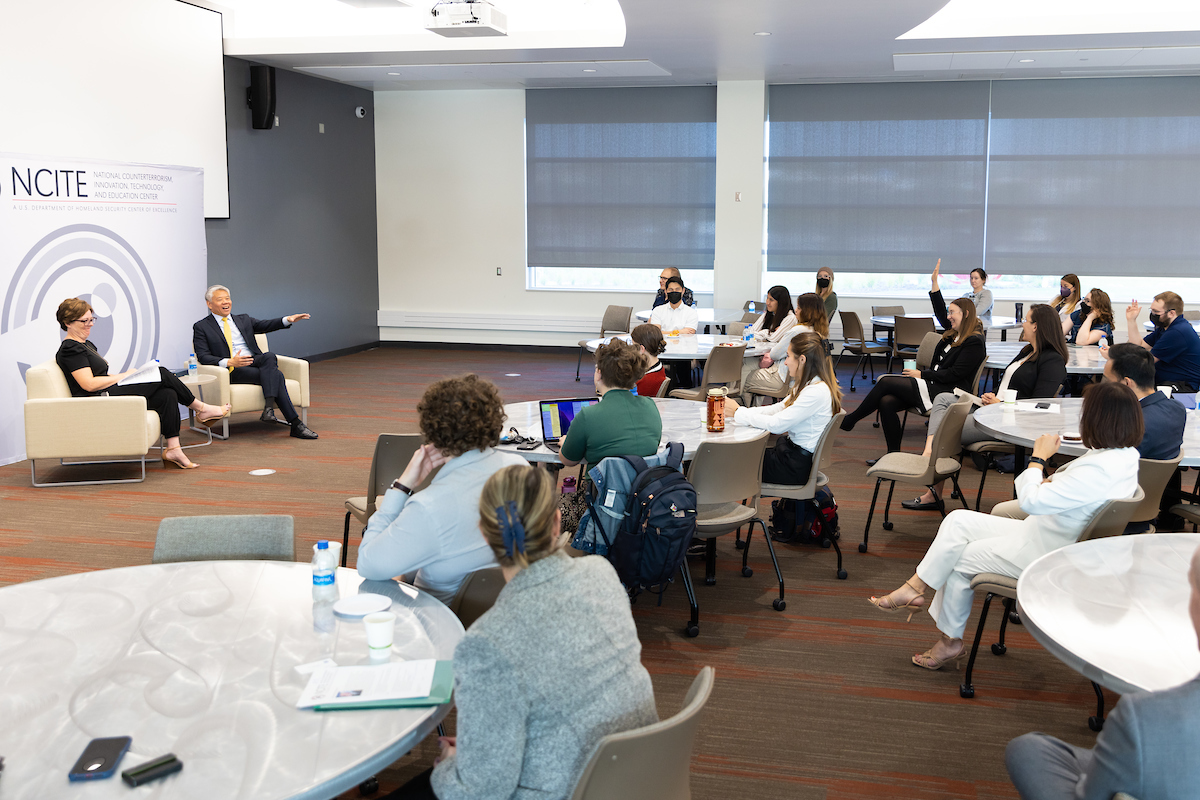 By Eva Burklund,
NCITE student
As I sat only a few feet from the second most powerful person at the Department of Homeland Security, all I could really feel (other than mild panic) was gratitude for being able to share NCITE's story.
DHS Deputy Secretary John Tien, a decorated U.S. Army veteran who served four presidents, and worked for one of the biggest banks in the United States, asked what I, a 19-year-old from Nebraska, was doing to help solve pressing issues.
Tien had come to NCITE at the University of Nebraska at Omaha to conclude his two-day trip to Nebraska that included a stop at the U.S. Customs and Immigration Services center in Lincoln. NCITE was the first DHS Center of Excellence to welcome him.
His two-hour visit began with breakfast with UNO Chancellor Joanne Li. Afterward, he engaged with students and faculty in a fireside chat-style question and answer session. He spent his final hour at NCITE in a small-group meeting with NCITE researchers and students, including me.
Despite preparing for his visit for weeks in advance and knowing how important he was, I was still surprised when I walked past several official-looking SUVs parked just outside of Mammel Hall. When I saw him come into the classroom for his fireside chat, the security staff and handlers once again reminded me of just what a prominent figure he is. But as he started answering questions, it became clear that he was very down-to-earth and considerate.
During the chat, he was asked about his experiences at the West Point Military Academy and Oxford University, where he was a Rhodes scholar. He showed his unique perspective as a self-described half-glass full type of person who is a clear-eyed realist when talking about pressing threats, and what must be done to counter them. He also described the tenuous situation with Russia and Ukraine, along with climate change as a major homeland security threat.
Conversely, Tien was interested in hearing from us. At the small-group meeting, he asked students and researchers about what we thought about important issues and how NCITE worked to solve difficult problems. When he asked students about our role in this process, I was lucky (albeit quite nervous) to talk about how students came together to research potential points of violence in the wake of Roe v. Wade being overturned.
Another student, Camden Carmichael was surprised when Tien thanked him for his active listening during the fireside chat.
"Having him compliment me like that was the highlight of my week," said Carmichael, a rising UNO sophomore studying criminology and criminal justice.
It was so exciting to talk about how unique NCITE is to someone so important to the DHS.
I really hope he remembers how NCITE is focused on bringing people with vastly different expertise and backgrounds together to find creative solutions; as well as how NCITE gives students like me once-in-a-lifetime opportunities.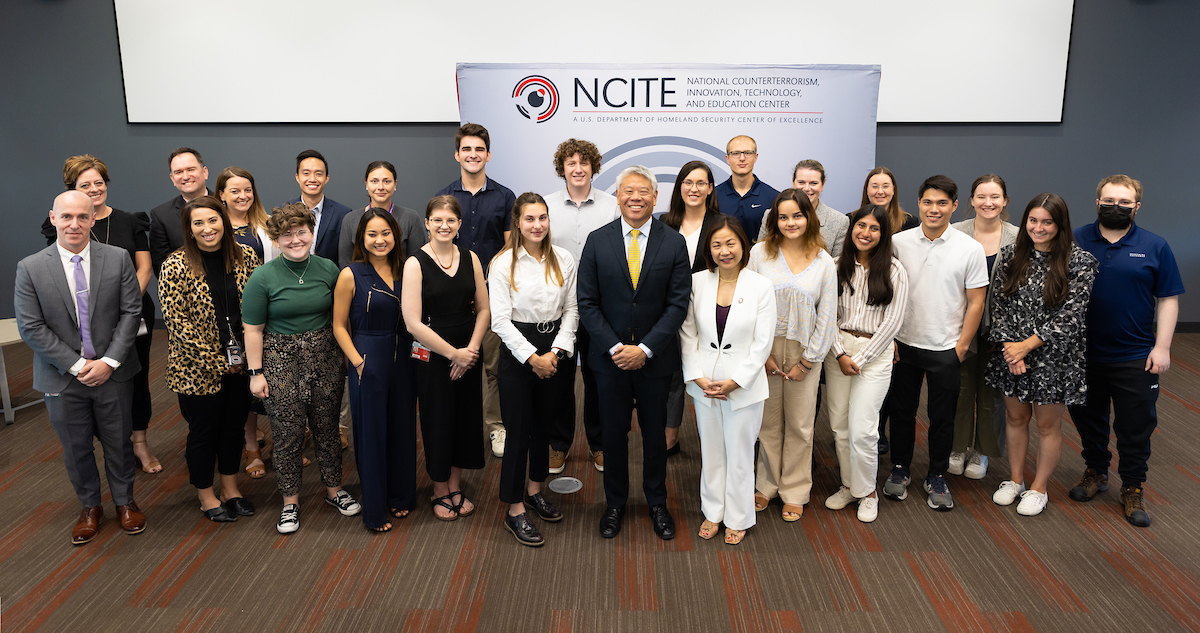 What students said:
"The Deputy Secretary, John Tien, is an extremely down-to-earth and intelligent person. It was amazing to hear so much from him and have the wonderful small group time with him that we did." Camden Carmichael, UNO criminology major

"It was honestly a little surreal to be in a room with Deputy Secretary Tien. He humanized himself without feeling insincere and it was fascinating to listen to the things he had to say and how he viewed things, whether talking about his days studying engineering at West Point or how his work in the OUSTR influenced how he viewed security issues. It was absolutely one of the greatest experiences I've had in my university career and I'm glad we got the opportunity to host him at NCITE and chat with him like we did." Ashlee McGill, UNL law student

"His visit was professional, very interactive, and amazingly friendly with both the students and faculty involved with NCITE. On top of that, it was amazing to hear his stories and learning more about what NCITE can do to continue contributing to the mission and goals of DHS. " Ryan Vilter, UNO political science major