ENVISION Annual Conference
ENVISION is NCITE's annual conference. Each year, we bring our consortium of expert researchers together with leaders in counterterrorism, law enforcement, national security, information technology, higher education, and more. We hope you can join us.
---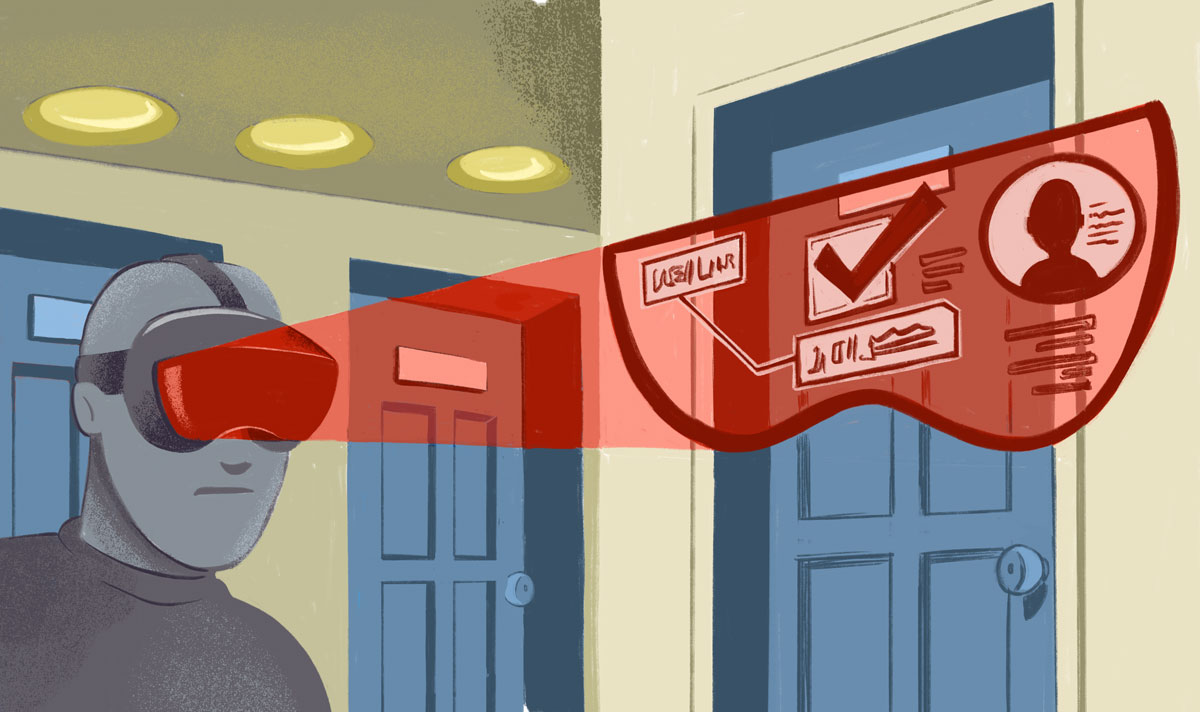 ---
Conference Agenda (all times CDT)

Thursday, Oct. 27
9-9:45 a.m. Check-In, Breakfast
9:45 a.m. Opening Remarks
OUP Program Manager Dana Saft
NCITE Director Gina Ligon
The White House, Josh Geltzer
---
11-11:55 a.m. Session I
Emerging Threats: What Comes Next in Terrorism in America
Moderator: Sam Hunter, UNO
| | |
| --- | --- |
| New Connections, New Organizations | Martha Crenshaw, Stanford University |
| America's Terrorism Threat Landscape | Seamus Hughes, George Washington University Program on Extremism |
| Emerging Threats to Critical Infrastructure | Austin Doctor, UNO |

Noon-1:15 p.m. Lunch
1:15-1:30 p.m. Reconvene
---
1:30-2:30 p.m. Session II
Track A
New Project Lightning Talks
Moderator: Matt Allen, UNO
Track B
Development of the Future Workforce
Moderator: Roni Reiter-Palmon, UNO
How Can We Reduce the Terrorist Threat from Emerging Technologies?
Gary Ackerman, SUNY Albany
What Do Future CT Workers Need to Know?
Michelle Black, UNO
How Will Extremists Use the Metaverse for Malign Creativity?
Scarlett Miller, Penn State University
Data Analytics at an Experienced Homeland Security Graduate Program
Eric Frost, San Diego State University
How Can We Identify and Mitigate Ideologically Motivated Cybercrime and Online Targeted Violence?
Tom Holt, Michigan State University
Engaging MBAs and Data Analysts in Homeland Security Problems Through Coursework
Erin Bass, UNO
How Do People's Backgrounds Play a Role in Terrorist Recruiting?
Evan Perkoski, University of Connecticut
How Does Studying Terrorism Affect the Students and Faculty Doing It?
Matt Crayne, SUNY Albany
What Makes an Academic Dataset Useful to the CT Workforce?
Michael Logan, Kennesaw State University
How Are CT Practitioners Affected by Exposure to Violent Material?
Daisy Muibu, University of Alabama
---
3-4 p.m. Session III
Track A

Preventing Terrorism and Targeted Violence
Moderator: Erin Kearns, UNO

Track B

Data Modernization
Moderator: Joel Elson, UNO

Partnering with Families to Prevent Radicalization and Mobilization
Karyn Sporer, University of Maine
What Tech Competencies Does the Future CT Worker Need?
Deanna House, UNO
Reintegration of Foreign Fighter Families
Devorah Margolin, The Washington Institute
What Do Microblogs Tell Us About Extremists?
Matt Jensen, University of Oklahoma
What Threats are Public Officials Facing?
Pete Simi, Chapman University
How Can Machine Learning Predict Mass Casualty Violence?
Iris Malone, George Washington University
Is Prevention Programming Effective?
Matt Allen, UNO
How to Integrate Multiple Datasets
Splunk
How Can Police Screen for Insider Threats?
Erin Kearns, UNO
How Can We Predict Election Violence?
Adan Vela, University of Central Florida
---
4-5 p.m. Break
Invite-Only: Roundtables with DHS Assistant Secretary Sam Vinograd
Domestic Violent Extremism Roundtable
4-5 p.m.

Stories from Afghans in Nebraska Roundtable
5-5:30 p.m.
5:30-6 p.m. Reception Cocktail Hour
6-6:30 p.m. Fireside Chat
NCITE Director Gina Ligon and DHS Assistant Secretary Sam Vinograd
6:30-8 p.m. Chancellor's Reception and Technology Demos
---

Friday, Oct. 28
8:30-10 a.m. NCITE External Board of Directors Meeting
Invited guests only
9:30-10 a.m. Breakfast
10-10:30 a.m. Conference Opens
Remarks, Gina Ligon
NCITE Career Achievement Award Presentation
Student Poster Contest Awards Presentation
10:30-10:45 a.m. Break
---
10:45-11:45 a.m. Session IV
Track A

Follow-On Funding for Researchers
Moderator: Dana Saft, OUP

Track B

Inspiring the Workforce of the Future – Sponsored by Splunk
Moderator: Courtney Sklenar, NCITE

Austin Doctor, NCITE
DHS
Richard Legault, DHS S&T
FBI
Josh Santarpia, NSRI
USSTRATCOM
Ajmal Aziz, DHS S&T
Splunk
John Picarelli, NSC
UK Home Office
11:45-Noon Conference Closes, Lunch To-Go