This webpage will be updated with class schedules and registration links as they are finalized. "See" you soon!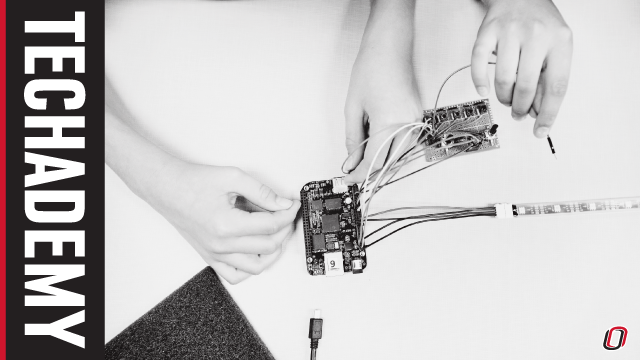 All Workshops will be offered for $50
All classes will be held live via Zoom.
Classes will be held either M/W or T/Th, both days will feature classes for two hours in the mornings and afternoons.
Students will be allowed to sign up for up to four classes each session.
Session 2: July 6th - July 31st
Workshop
Grade
Days

Time

Bioinformatics:

What do you get when you combine science and technology? The answer is simple, Bioinformatics! In this workshop, you will explore the world of Bioinformatics.

9-10
M/W

9 AM - 11 AM 

Web Design with WordPress:

In this workshop, campers will learn to create web sites with WordPress, including a strong focus on quality content and design principles. Campers will make their own WordPress blogs, choose and customize themes, configure plugins, and publish online.

8-10
M/W

9 AM - 11 AM

App Lab Middle School:

App Lab is a programming environment where you can make simple apps. Design an app, code in JavaScript with either blocks or text, then share your app in seconds.

6-8
M/W
1 PM - 3 PM 
Register

Web Coding with HTML & CSS:

In this workshop, campers will learn to create web pages with HTML to organize content and CSS to add style, as well as how to manage files for a website, choose and optimize graphics, adjust styles for mobile-reponse, and publish online.

8-10
M/W
1 PM - 3 PM
Register
Practical Scripting with Python
8-10
M/W
1 PM - 3 PM
Register

Built Box Tool

With Buildbox, creating games is simple. There is no programming or scripting needed. Use one of our many assets to get started and preview your game in real time. Buildbox is the fastest development tool ever created. Hit games like Color Switch and The Line Zen were made in a single week using Buildbox.

6-8
M/W
1 PM - 3 PM
Register
Workshop
Grade
Days

Time

Graphics with Photopea:

In this workshop, campers will learn to use the online photo editing tool Photopea.com to create, edit, and optimize images for web, gaming, social media, and presentations.

6-8
T/TH

9 AM - 11 AM 

Scratch Programming:

Scratch is a visual programming language, built from a library of functions that are easy to understand and work with even for those who have little to no knowledge of a programming language like Java, C++, or Visual Basic. By learning and using block programming, you will be able to create your own interactive projects through Scratch. With Scratch, you'll acquire the skills to develop games, music, art, and even animations.

5-6
T/TH
9 AM - 11 AM
Register

App Lab High School:

App Lab is a programming environment where you can make simple apps. Design an app, code in JavaScript with either blocks or text, then share your app in seconds.

9-10
T/TH
1 PM - 3 PM
Register

Health Informatics and COVID-19

8-10
T/TH
1 PM - 3 PM
Register

Social Media Data Mining

8-10
T/TH
1 PM - 3 PM
Register

MakeCode Arcade

In this workshop, students will learn the fundamentals of video game development and will build a 2-D video game in JavaScript on makecodearcade.com.  See an example of the type of game you will build below! Example - Make Code Arcade

This class with be taught by Mystery Code Society
Participants do NOT need prior game development experience. Some knowledge of code fundamentals (data types, variables, conditionals, loops, and functions) will be useful but is not necessary. 

Please note:

This class is open to all and it is a safe space for people of marginalized genders.

 

6-8
T/TH
1 PM - 3 PM
Register
Workshop
Grade
Days

Time

Artifical Intelligence and Intro to Machine Learning:

From Snapchat filters to asking Alexa to order kitty litter from Amazon, we're interacting with artificial intelligence (AI) every day – and many of us don't even realize it. We're empowering computers to make predictions and decisions to solve problems for us and about us, but do you truly understand how AI works?  This summer program will allow you to be engaged with AI and its applications. From small ways, like your favorite TikTok video, to big ways, like diagnosing diseases, AI is a powerful innovation that's driving the new wave of technology in our lives.

9-10
M/W/F

9 AM - 11 AM 

AND

1 PM - 3 PM
---
All live sessions will be held via ZOOM 
How to join video (video)
Before joining a Zoom meeting on a computer or mobile device, you can download the Zoom app from Zoom's Download Center. Otherwise, you will be prompted to download and install Zoom when you click a join link.
You can also join a test meeting to familiarize yourself with Zoom.

Best practices to remember:
Stay on "mute" while you're not talking, you can also write in questions. 
Try to wear headphones. 
Be in a room with little to no noise.