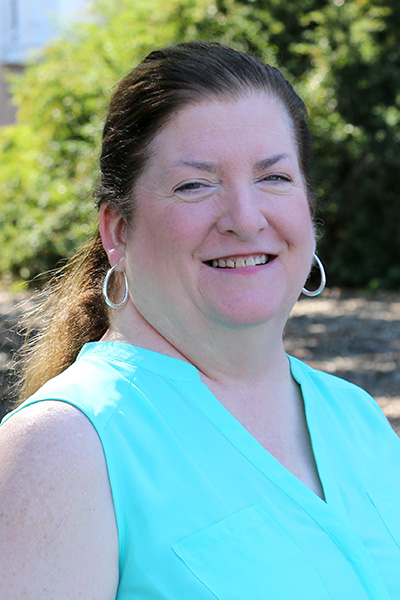 Dr. Sheryl Lynne McGlamery
Teacher Education, Professor
---
email:
office:
RH  406
office phone:
department phone:
fax:
402.554.3881
note:
This profile is pulling in data from Digital Measures. Postings on personal websites or social media do not indicate that the individual is speaking on behalf of UNO.
General Information
---
Biography
Dr. McGlamery is currently Professor of Science Education in the Department of Teacher Education at UNO. She completed her doctoral work at Florida State University.
Teaching Interests
Science Education
Educational Foundations
Science Methods
Current Issues and Trends
Technology
Effective Teaching Practices
Assessment for the Classroom Teacher
Research Interests
Teacher Induction
Assessment
Multicultural education
Teacher Development
School Culture
Gender Equity
Service Summary
Dr. McGlamery is currently the Coordinator for Secondary Graduate Programs. She serves as Co-Director for the Office of STEM Education and as a member of the TED Graduate Program Committee.
Awards and Honors
Chancellor's Award for Strategic Planning, Service, University - 2012
Education
Ph D, Florida State University, Tallahassee, Florida, Science Education, Biological Oceanography, 1993
MS, University of North Florida, Jacksonville, Florida, Curriculum and Instruction, Science Education, 1988
BA, Jacksonville University, Jacksonville, Florida, Biology/ Psychology, Secondary Education, 1981
Scholarship/Research/Creative Activity
---
Selected Publications
Shillingstad, Saundra, McGlamery, Sheryl, Davis, Barbara, Gilles, Carol. 2015. Navigating the roles of leadership: Mentors perspectives on teacher leadership, The Delta Kappa Gamma Bulletin International, 81, 2, 12-20.
Franks, Bridget, Mcglamery, Sheryl. 2016. Effects of teaching in a science summer camp on preservice teachers' science self-efficacy, Delta Kappa Gamma Bulletin, 82, 3, 63-73.
Mcglamery, Sheryl, Shillingstad, Saundra. 2011. Modeling Assessment and the Impact on K-16 Student Learning, Lanham, Maryland, 1, 1, 75-87.
McGlamery, Sheryl, Lentfer, Victoria. 2017. DEVELOPING STRATEGIC COMPETENCE IN THE SERVICE OF INQUIRY TEACHING: ASSISTING PRE-SERVICE ELEMENTARY TEACHERS TO USE INQUIRY TO ACHIEVE STRATEGIC COMPETENCE IN SCIENCE LEARNING, CTLLE, 2, 2.
McGlamery, Sheryl, Shillingstad, Saundra, Shillingstad, Saundra. 2017. Learning to Assess Student Understanding through Formative and Summative Assessment, Journal of Curriculum, Teaching, Learning and Leadership in Education, 2, 1.
Externally Funded Research
EUREKA, Girls, Inc., Other Agencies, 05/01/2018 - 08/17/2018
Service
---
Department, College, and University
Chair, University Undergraduate Academic Appeals Committee, Committee Chair, 2002-2004 Chair, University Undergraduate Academic Appeals Committee - present
Evaluator for Student Teacher Assessment Conference, Other, 04/01/2008 - 04/30/2008
Chair, Teacher Education Admissions Committee, Committee Chair, 2005-2006, Chairperson, Teacher Education Admissions Committee - present
Coordinator of Secondary Programs, Other, Beginning Fall 2005 I assumed the administrative task of Coordinator of Secondary Programs.  I screen all applications to our graduate programs in secondary education and I assign advisors and advise students in secondary programs.  I also work with the departmental committees to update and revise programs and assessments in secondary education., 01/01/2005 - present
Office of STEM Education, Other, Responsibilities are to network with other STEM faculty and work to improve STEM education at UNO and in Nebraska. , 09/01/2010 - present
Professional
Vertical Teams Training in Science- College Board Workshop, Other, 01/01/2007 - 12/31/2007
Association of Teacher Educators (Special Interest Group for Teacher Induction), Committee Member, Responsibilities are to network with other members of the SIG. and plan for national meeting discussion sessions., 12/02/2009 - present
National Association for Research in Science Teaching, Reviewer, Conference Paper, I review presentation proposals and papers for presentation at the annual meeting of NARST., 01/01/2017 - present
INTASC Taskforce for Pre-service Teacher Education, Other, 2005- Member, INTASC and CCSSO Taskforce for Pre-service Teacher Education. , 01/01/2005 - 12/31/2005
Comprehensive Teacher Induction Consortium, Program Coordinator, Responsibilities include the coordination of a research agenda for the consortium and the submission of research presentations to national and international conferences., 01/01/2010 - 01/31/2010
Community
Office of STEM Education- Representative to the Health Sciences High School Alliance for Omaha, Task Force Member, 12/01/2010 - present
STEM Ecosystems, Organization Member, 09/10/2016 - present
Avenue Scholars, Other, 09/10/2011 - present
Officer State Board-Delta Kappa Gamma Society International, Other - present
Consulting
Academic, Chicago, IL, 02/01/2007
Other, Omaha, NE, 09/10/2011
Academic, Local - 01/01/2005
Other, Local - 01/01/2005
Administrative Assignments
Director, Co-Director of the Office of STEM Education, 09/15/2011