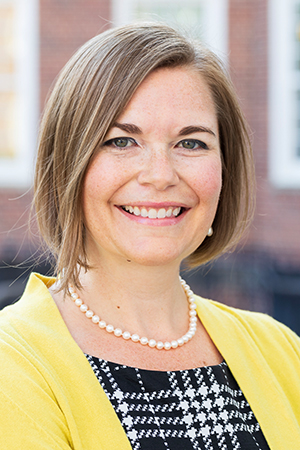 Dr. Julie Bell
(she, her, hers)
Teacher Education, Assistant Professor
---
email:
office:
RH  308Q
office phone:
ORCID:
note:
This profile is pulling in data from Digital Measures. Postings on personal websites or social media do not indicate that the individual is speaking on behalf of UNO.
General Information
Biography
Dr. Julie Bell knew as a young child she wanted to be a teacher. Her mom and many of her family members were educators, and Dr. Bell saw firsthand what it meant to care about students and their success. She went on to teach high school English, speech, and theatre. Dr. Bell decided to pursue a Ph.D. because she enjoyed having conversations with teachers and hearing about the amazing, innovative practices happening in their classrooms. Dr. Bell considers herself extremely fortunate to teach and learn with colleagues, teacher candidates, teachers, and librarians who care just as deeply about working with youth as she does.
Teaching Interests
TED 3690 (Literacy and Learning)TED 4000 (English Language Arts Methods)TED 8660 (Young Adult Literature, graduate level)TED 8900 (Secondary Education Capstone, graduate level)
Research Interests
Julie tends to focus on qualitative research, primarily employing the following methodologies: narrative inquiry, phenomenology, and discourse analysis. She researches several areas of teaching and learning, including the mentoring of pre-service and induction-level teachers, English education, and content area reading / disciplinary literacy.
Service Summary
Julie strives to be involved in national, state, and local service through membership in a variety of professional organizations, reviewing journal articles and conference proposals, and providing professional development for educators when invited.
Education
Ph D, Michigan State University, East Lansing, MI, Curriculum, Instruction, and Teacher Education, 2017
MA, Concordia University Chicago, River Forest, IL, Curriculum and Instruction, 2009
BA, Albion College, Albion, MI, English , Concentration in Secondary Education, Minor in Theatre, 2004