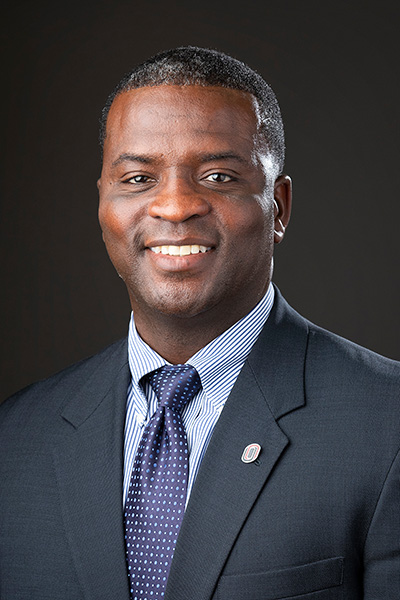 Dr. Derrick Anthony Nero
Teacher Education, Assistant Professor
---
email:
office:
RH  406J
office phone:
department phone:
lab room:
RH 402
lab phone:
office hours:
Tuesday & Thursday 10:00 am-11:15 am, or by appointment
fax:
402.554.3881
note:
This profile is pulling in data from Digital Measures. Postings on personal websites or social media do not indicate that the individual is speaking on behalf of UNO.
General Information
---
Teaching Interests
Engineering education
Research Interests
Engineering education
Authentic learning experiences
Engaging underrepresented groups
Awards and Honors
STEM Innovator's Award, Leadership - 2017
Nebraska STEM Fellow, Scholarship/Research - 2016
Leading Excellence Award, Leadership - 2015
Scholarship/Research/Creative Activity
---
Selected Publications
Taylor, James, Nero, Derrick. 2017. Project HALON: Engaging secondary students in high-altitude ballooning experiments, 2017 IEEE International Conference on Electro Information Technology (EIT), 587-592.
Steiner, Amanda, Lemke, Jennifer, Nero, Derrick, McGlamery, Sheryl. 2019. STEM and Community Engagement: Providing Pre-service Teachers Authentic Experiences Beyond the Classroom, Science and Children, 56, 8.
Nero, Derrick. 2015. STEM Education In Progressive Classrooms: A Practitioner's Approach, Cycloid Publishers, One, First, 182-188.
Service
---
Professional
Stratospheric Ballooning Association, Committee Chair, 2018 Academic High-Altitude Conference (AHAC) planning committee co-chair., 10/23/2017 - present
Media Contributions
Other, YouTube, TED 2800 Science Methods and Design documented first high altitude balloon launch. Produced by UNO Office of University Communications. https://youtu.be/c773KHXOc_k, 11/01/2018
Additional Information
---
Reserach & Creative Interests
K–12 Engineering Education
Authentic learning experiences
Engaging underrepresented groups