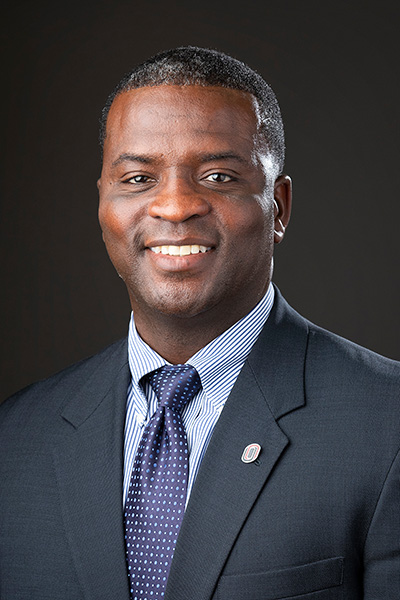 Dr. Derrick Anthony Nero
Teacher Education, Assistant Professor
---
email:
office:
RH  406J
office phone:
department phone:
lab room:
RH 402
lab phone:
office hours:
Tuesday & Thursday 10:00 am-11:15 am, or by appointment
fax:
402.554.3881
note:
This profile is pulling in data from Digital Measures. Postings on personal websites or social media do not indicate that the individual is speaking on behalf of UNO.
General Information
Biography
Dr. Nero began his professional career as an Electrical Engineer. He worked for Raytheon Services Nevada, Bechtel Nevada, and Hunt & Hunt Engineering which included work on the 138 KV Substation Modernization Project at the Nevada National Security Site, the U.S. Department of Energy Nevada Operations Headquarters in North Las Vegas, NV and the Washington Aerial Measurements Operations Facility at Joint Base Andrews in Prince George's County, MA, U.S. Department of Energy Nevada Operations Office General Plant Projects and Bechtel Nevada Indirect Projects, and the Houston Independent School District - Priority 1 Life Safety Improvement Plan.In 2000, he transitioned to education and later worked in alternative and STEM education for Omaha Public Schools for 11 years and worked collaboratively with UNO and the Peter Kiewit Institute to develop and implement the use of robotics as an educational platform. In 2014, he became a full-time Instructor at UNO, and in 2018, became an Assistant Professor of Engineering Education. He currently teaches and develops teacher education courses for pre-service teachers, engineering education courses for in-service teachers, and use high-altitude ballooning near-space experiments to foster science and engineering practices for secondary and college students.
Teaching Interests
Engineering education
Research Interests
Inquiry-based learning, authentic learning experiences, and engaging underrepresented groups.
Service Summary
Dr. Nero is a Nebraska Department of Education STEM Fellow and serves as a NASA Nebraska Space Grant Technical Advisory Committee member, an Advisor for the Kiewit Luminarium, and is a board member of the Omaha Public Schools Foundation. He also serves as a faculty advisor to the UNO chapters of National Society of Black Engineers (NSBE) and Black Excellence (Black Student Union), and the University of Nebraska-Lincoln's Aerospace eXperimental Payloads "Big Red" team and the Society of Physics Students. Also, he is the coordinator of Project HALON (High-Altitude Learning Over Nebraska) and has served as co-facilitator for the UNL/UNO Engineering Readiness Academy, co-developer of the Nebraska Robotics Expo, and faculty advisor for undergraduate research for the NASA Nebraska Space Grant and UNO Fund for Undergraduate Scholarly Experiences (FUSE) grant program.In addition, Dr. Nero serves as a Faculty Senator representing the College of Education, Health, and Human Sciences and a chairperson for the Committee on Committees standing committee.
Education
EDD, University of Nebraska at Omaha, Omaha, NE, Educational Leadership, K-12 Engineering Education, 2018
MS, University of Nebraska at Omaha, Omaha, NE, Special Education - Learning Disabilities, 2004
BS, University of New Orleans, New Orleans, LA, Electrical Engineering, 1994
Additional Information
Research & Creative Interests
K–12 Engineering Education
Authentic learning experiences
Engaging underrepresented groups