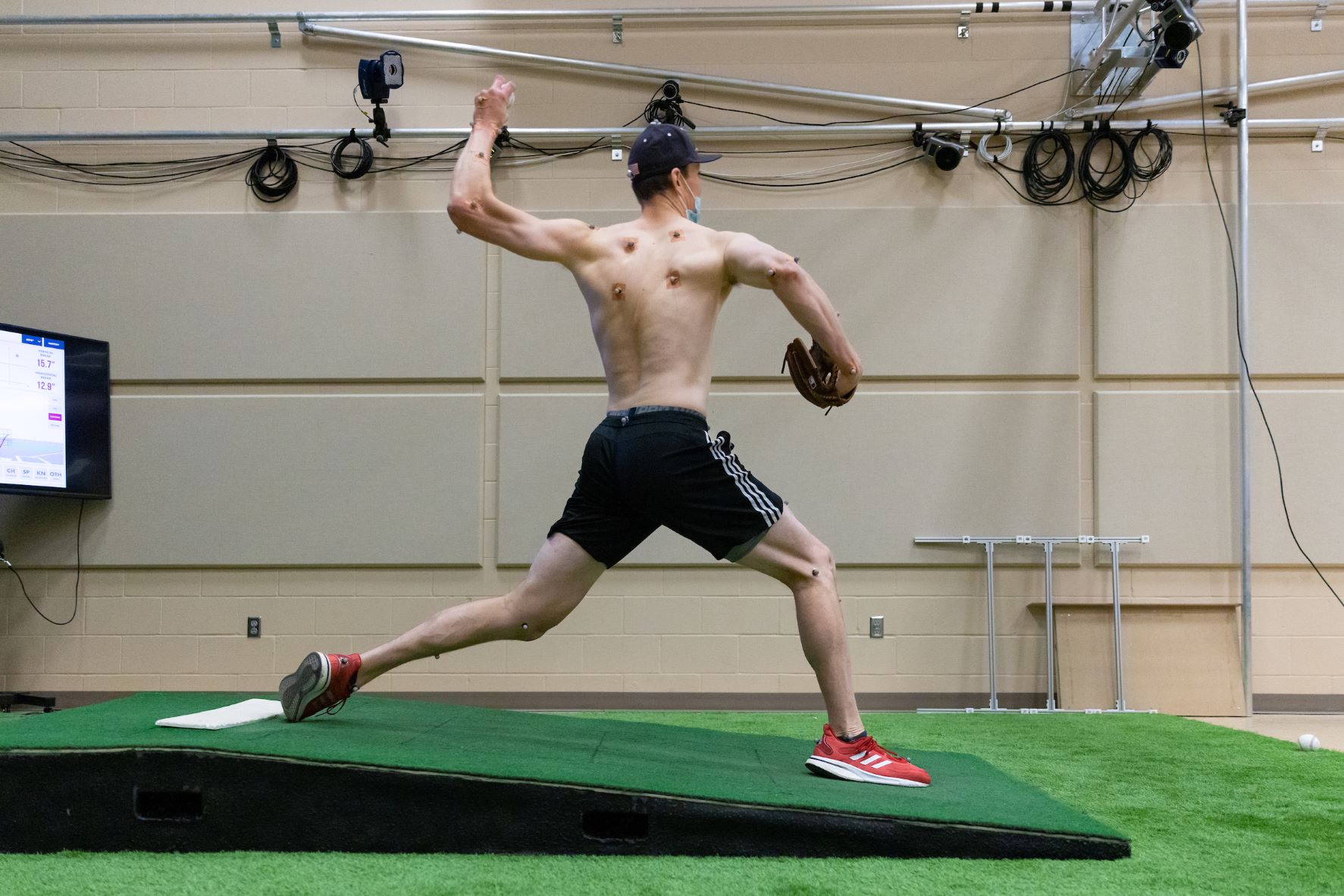 Faculty: Dr. Brian Knarr, Dr. Adam Rosen, Dr. Sam Wilkins, Dr. Tyler Hamer
Collaborators: Dr. Kristen Nicholson, Dr. Kazuma Akehi
Project Description: Using the leading technology in the field, this multi-step assessment helps athletes further understand their pitching motion. Each pitcher is recorded during a bullpen session using state-of-the-art motion capture cameras surrounding our custom force-plate instrumented pitching mound.
After evaluation, our team of movement experts provides each athlete with a detailed clinical and biomechanical analysis that can be used to develop a customized training program targeted at addressing the specific needs of the athlete.
This program will be taken by the athlete and given to their coaching staff to help put their program into motion. Our goal is to help every player move as efficiently as possible, keeping them healthy and performing at their best.
---
Force Control Variability during Leg Press After ACL Reconstruction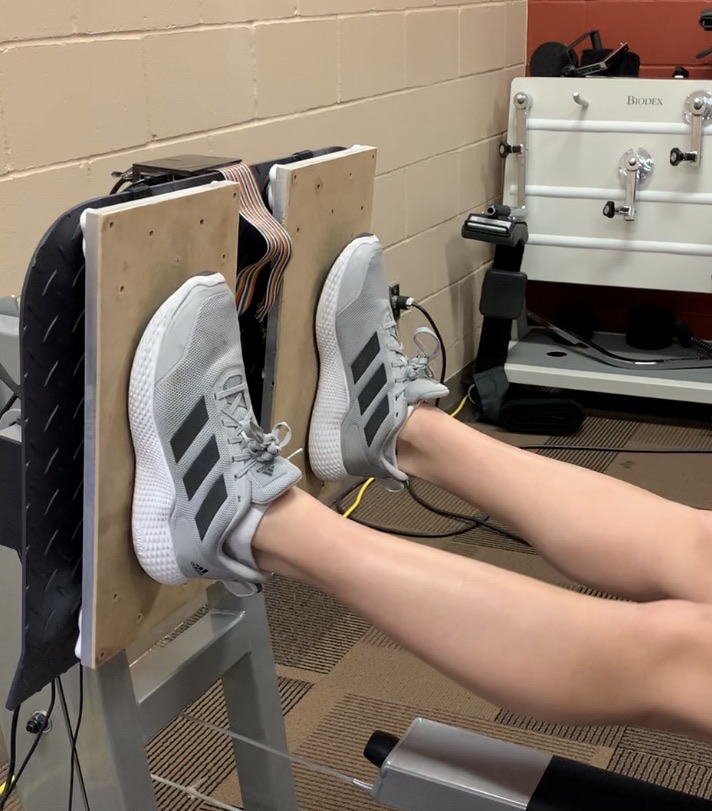 Biomechanics Faculty: Dr. Brian Knarr
Collaborators: Dr. Amelia Lanier, Dr. Adam Rosen
Research Coordinator: Lindsey Remski
Project Description: We have developed a novel method for assessing neuromuscular control of the quadriceps in individuals with ACL reconstruction.
Using force plates that can be attached to a leg press, we record forces during the leg press exercise and measure the force control of each leg using nonlinear analysis. Using this information in conjunction with standard return-to-sport assessments, we can identify individuals who may be at increased risk of subsequent injury.