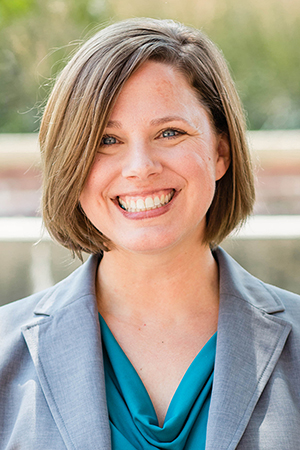 Dr. Tamara Williams
Educational Leadership, Assistant Professor
---
email:
office:
RH  312
office phone:
note:
This profile is pulling in data from Digital Measures. Postings on personal websites or social media do not indicate that the individual is speaking on behalf of UNO.
General Information
---
Biography
Tami Williams, EdD, is assistant professor at the University of Nebraska at Omaha in the educational leadership department. She is former Director of Assessment, Research, and Evaluation of Millard Public Schools, also in Nebraska, where she supervised buildings, led assessment innovations, program evaluations, data storage and reporting, and data professional development. Williams has been an educator since the 90s with background as a teacher, behavior interventionist, assistant principal, and district administrator in Nebraska. Williams is a member of Phi Delta Kappa, and in 2012 was selected as a member of the PDK Emerging Leader class. In 2010 she was awarded the Linda Gehrig Educational Leadership Award by the Metropolitan Reading Council. Tami has also presented as several local and national conferences. Her research agenda includes social justice, program evaluation, and school improvement. Williams received a bachelor's degree in mathematics and teacher endorsement in secondary education from the University of Nebraska Lincoln. She earned her master's degree in educational leadership, principal certificate, doctorate in education, and superintendent certificate from the University of Nebraska at Omaha.
Teaching Interests
Program evaluation; Culturally proficient leadership; Leadership identity; Research design; School/community relations; and Service learning
Research Interests
Nebraska Education Policy Research Lab; Nebraska trends in education; Nebraska student attendance and relationship to outcomes; Evaluation approaches in education; and Leadership identity
Service Summary
Chapter #0116 of Phi Delta Kappa; PDK Showcase of Teaching; Topics in Education Symposium; and Consultation with local school districts and nonprofits on program evaluation
Awards and Honors
Phi Delta Kappa Emerging Leader Class of 2012-2013, Leadership - 2012
Linda Gehrig Educational Leadership Award, Leadership - 2010
Innocents Society, Service, University - 1997
Phi Beta Kappa Key, Scholarship/Research - 1998
High Distinction, undergraduate degree, Scholarship/Research - 1998
Education
EDD, University of Nebraska at Omaha, Omaha, Nebraska , Educational Administration, 2009
MS, University of Nebraska at Omaha, Omaha, Nebraska, Educational Administration, 2003
BS, University of Nebraska Lincoln, Lincoln, Nebraska, Mathematics, Education, 1998
Scholarship/Research/Creative Activity
---
Selected Publications
Weichel, Mark, McCann, Blane, Williams, Tamara. 2018. When They Already Know It: How To Extend and Personalize Student Learning in a PLC at Work, Solution Tree.
Williams, Tamara, Cheng, Xiaoyue, Majumder, Mahbubul , Hastings, Matt, Suh, Hongwook, Dash, Kunal, Yeo, Jian. 2020. Collaborative Big Data Review for Educational Impact, School Community Journal, Fall/Winter .
Williams, Tamara, Keiser, Kay. 2017. The Academic Leadership Index (ALI) for College Department Chairs, Department Chair published by Wiley Periodicals, Inc, 28, 2, p. 8-11.
Artistic and Professional Performances and Exhibits
Short Fiction, Voices Across Generations Volume One - 03/01/2018
Short Fiction, Voices Across Generations: Volume Two - 04/01/2019
Service
---
Department, College, and University
UNO Alumni Association Board, Committee Member, I am currently serving as Secretary of the UNOAA. We meet monthly as an executive team with Chancellor Gold, Mike Bird, and Lee Denker. In the larger UNOAA work, I serve on the committee that focuses on alumni opportunities of ongoing learning., 09/01/2014 - present
Academic Standards and Policy Committee, Committee Member, AS&P is a standing committee made up a faculty representative from each of the five departments/school within the College and an undergraduate candidate. The committee advises the Dean on policy matters and makes recommendations on academic issues for approval by vote of the entire faculty., 08/01/2015 - present
Advanced Standards Accreditation Committee, Committee Member, The purpose of this committee is to collaboratively gain and share knowledge about the most effective and efficient implementation of accreditation expectations for Advanced Programs - originally CAEP and now AAQEP., 08/01/2015 - present
Professional
Nebraska ACT State Organization Council, Officer, Other Officer, ACT State Organizations members include teachers, counselors, administrators, enrollment advisors, and business professionals. ACT State Organizations is represented in all 50 states and the District of Columbia. ACT State Organizations provides opportunities for diverse groups of education and workplace professionals to connect, allowing ideas and issues to intersect as members learn from one another and unify in purpose. I currently serve as president and have represented Nebraska at two national meetings., 08/01/2016 - present
Metropolitan Omaha Educational Consortium, Task Force Member, MOEC is a model collaboration between the college, the twelve metropolitan area school districts, and two educational service units. The consortium is a catalyst for identifying high priority issues common to member organizations. MOEC provides a forum for professionals from across the educational spectrum and community to share information and work together in the areas of teaching, research, and service. The resulting synergy of ideas and resources makes MOEC a powerful tool for improving education., 08/01/2016 - present
Community
TeamMates, Organization Member, 08/01/2015 - 08/31/2015