About Us
The CBA Scholars Academy is a community where high-achieving students can develop their strengths, challenge their minds, engage with others and invest in their futures.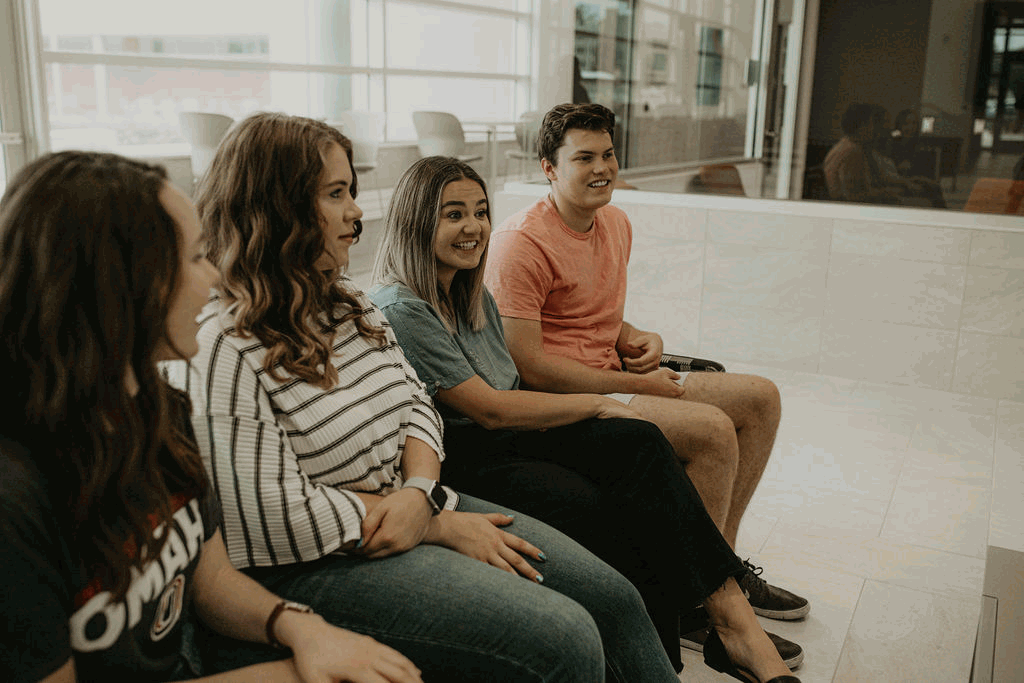 The Scholars Academy is a close-knit community of ambitious and high-achieving students who want to challenge themselves while pursuing a degree. Throughout the four years in the program, Scholars are mentored by business professionals in the Omaha community, enroll in special business courses taught by award-winning faculty, and gain real-world experience through community engagement and international travel.
Scholarships
The Scholars Academy is possible thanks to generous donors. Through their gifts, every Scholar receives a minimum $5,000 annual scholarship, awarded over four years, for a total of $20,000. Learn more.
Application Process
The application for the 2024 cohort will open in September 2024. To apply to the Scholars Academy, a candidate must be coming in as a freshman in CBA for the 2024-2025 academic year. Candidates must submit a cover letter and resume as part of the application.
The top 40 applicants will be invited to Mammel Hall for an interview day held on March 22, 2024. Twenty of those will be selected for the 2023 freshman cohort. Learn more.
Deadline
The priority deadline is January 15, 2024 and the final deadline is March 1, 2024 for candidates to be considered for the 2024-2025 academic year. Learn more.