Help from those who have been there.
Peer tutoring is offered to University of Nebraska at Omaha students free of charge.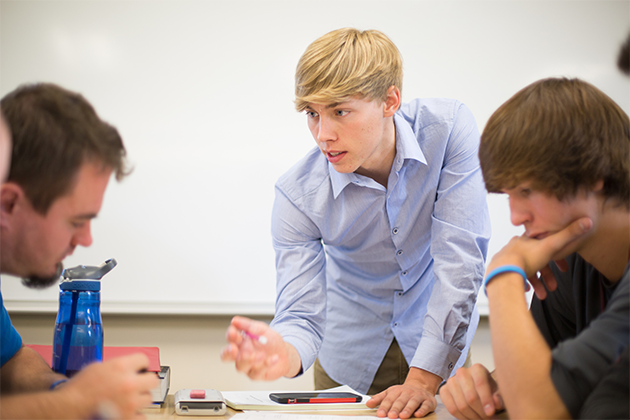 The Math-Science Learning Center supports students taking courses in astronomy, biology, chemistry, geology, mathematics, physics, statistics, and engineering. Inside the MSLC there are spaces for individuals and groups, computers, and reserve study materials. The MSLC offers academic consultation for students seeking to increase their overall learning effectiveness and works with faculty to advance the STEM learning on campus and engagement in the community.
UNO students come to the Math-Science Learning Center to study and get help with their Math and Science coursework from upper level students working as peer-tutors. The peer-tutors are all recommended by their professors; selected based on solid knowledge of the subject(s) and high-quality interpersonal skills; and trained to mentor their peers in achieving academic success. Here's our schedule.