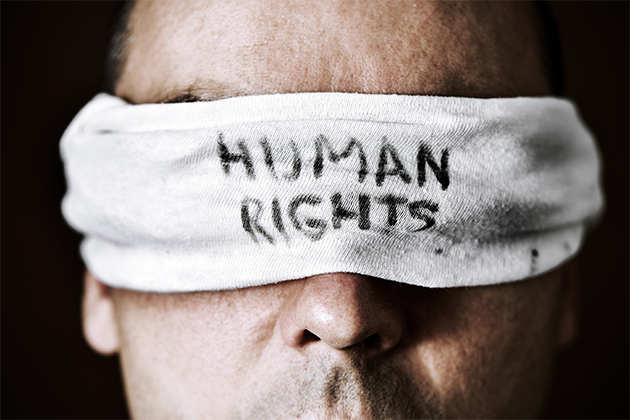 An interdisciplinary approach to thinking about Human Rights.
The interdisciplinary Human Rights Studies minor provides students with a fuller understanding of the origins, theories, and contemporary realities of human rights through the exploration of multiple intellectual spaces of human rights discourse.
Having an understanding of human rights will help students to address issues such as migration and refugees, ethnic cleansing and genocide, discrimination, terrorism, poverty, children's rights, surveillance, torture, humanitarian intervention, armed conflict, punishment, and more.
Although the breadth of this program complements majors across the disciplinary spectrum, it is particularly valuable for those majoring in fields related to society, politics, and the law, such as Sociology, Political Science, Philosophy, Religious Studies, History, and Anthropology.
Not only is it relevant to those students seeking careers in the public, private, and non-profit sectors, it is well-suited for those who have an interest in human rights research and advocacy both locally and globally. The Human Rights Studies minor is ideally suited for students who want to put their knowledge and skills to use through local internships and study abroad programs available to UNO students.
It will also serve to enhance research skills and experiences for students who plan to pursue further education in graduate programs.
---
Participating Programs
The departments, programs and colleges that contribute to your understanding of Human Rights are:
College of Arts and Sciences
Black Studies
English
Environmental Studies
Foreign Languages & Literature
Geography
History
International Studies
Latino/ Latin
American Studies
Native American Studies
Philosophy
Political Science
Religious Studies
Sociology
Women's & Gender Studies
---
College of Business Administration
Finance Baking & Real Estate
---
College of Education
Health, Physical Education &
Recreation Teacher Education
---
College of Public Affairs & Community Service
Criminology & Criminal Justice
---
College of Fine Arts & Media
Communication Studies
Journalism & Media Communication
Theatre
Art & Art History
---