European Studies Conference (held in-person and virtually in 2022)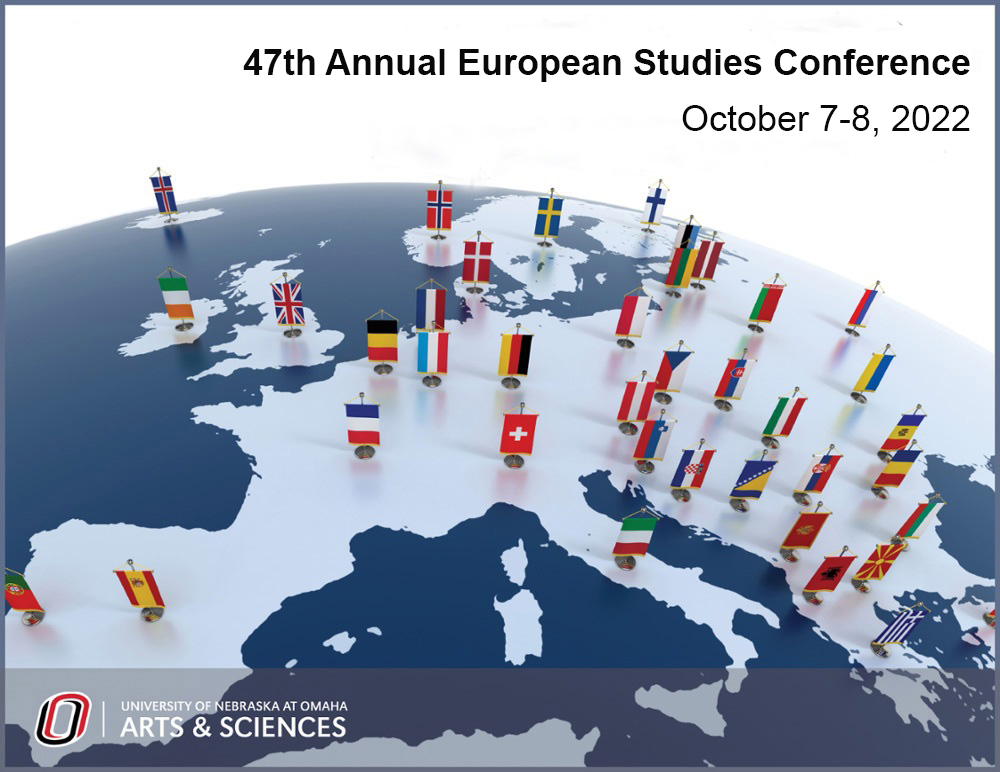 Join us for the European Studies Conference
The 47th Annual European Studies Conference, sponsored by the University of Nebraska at Omaha, brings together individuals diverse in disciplines, but united in their interest in the area between the Atlantic and the Urals. Interdisciplinary panels, workshops, plenaries, and performances bring perspectives and insights that have earned the conference a reputation for high academic quality.
Keynote Speaker: Dr. John Lyden, Professor of Religious Studies at the University of Nebraska, Blizek Professor of Religion and Film, and Editor of the Journal of Religion & Film

He will speak about European film and television and the changing depiction of migrants and refugees, as a reflection of greater awareness and changing attitudes.