Chuck Hagel Forum in Global Leadership
The Chuck Hagel Forum in Global Leadership explores critical issues with global leaders in search of solutions to today's global challenges. Former United States Secretary of Homeland Security Janet Napolitano and former Secretary of Defense Chuck Hagel, a UNO alumnus, will discuss the role of U.S. leadership in a changing world in a virtual event on April 25 at 5 P.M. CST. This year's forum will feature opening remarks by Napolitano followed by a moderated discussion with Hagel. The discussion and Q&A will be moderated by Jody Neathery-Castro, Ph.D., an associate professor of political science and former department chair of political science.
This year's forum is hosted in partnership with the Atlantic Council, a nonpartisan organization that galvanizes U.S. leadership and engagement in the world, in partnership with allies and partners, to shape solutions to global challenges.
Secretary Hagel was Chairman of the Atlantic Council from February 2009 to February 2013, and currently is a Distinguished Statesman, serving as a member of the Council's International Advisory Board.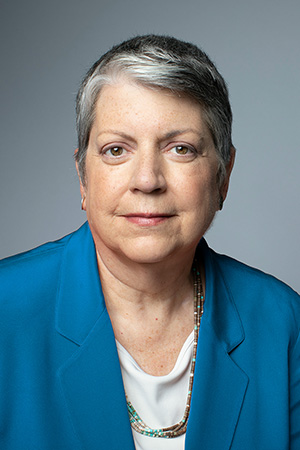 Watch the Forum
Watch the event from April 25, 2022.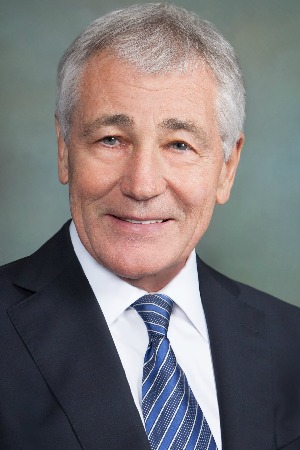 About Chuck Hagel
Chuck Hagel was the 24th Secretary of Defense, serving from February 2013 to February 2015. He is the only Vietnam veteran and the first enlisted combat veteran to serve as Secretary of Defense.