Welcome to our online community at UNO. We are honored to share with you a few of the reasons why students, faculty, and staff continue choosing online at UNO.
Student Perspectives
Online students have the passion and drive to succeed while balancing many other life responsibilities. Meet a few of our exceptional students who have found their "today" at UNO:
Miguel Ortiz
Criminology and Criminal Justice
My today started when I found the support I needed to complete my bachelor's degree while still balancing other responsibilities. The Bachelor of Multidisciplinary Studies program from the University of Nebraska at Omaha was flexible with my lifestyle as a husband, new father and military service member. I took the program online and the faculty and staff were always there to answer my questions and provide support throughout the entire process. The program was great because it didn't limit me to one area, I was able to get a really diverse education that has prepared me as I pursue my future goals. I consider my educational experience to be top-notch and am proud to have a degree from the University of Nebraska at Omaha.
---
April Shaw
Library Science
My today started when the University of Nebraska at Omaha went out of their way to make sure that I could use all of my previous credits. As a result, I transferred in as a senior. I have been an avid reader and enthusiastic supporter of libraries since childhood and UNO's Library Science online program has allowed me to work and go back to school without adding to my already lengthy daily commute in Chattanooga, Tennessee. The program is as varied as the field itself and is empowering creative, intelligent people and giving them the tools to share their knowledge and creativity with their communities. For those who are considering UNO, but are unsure about online, do not be intimidated by the format. I had taken zero online courses in my life before, and it was an easy transition. Even if you are not computer savvy, these professors have your back.
---
Everett Levison
Master of Arts in Critical and Creative Thinking
My today started when I discovered a program that not only fit into my lifestyle but also offered me the opportunity to have a concentration in my field of interest while still offering an interdisciplinary experience. The Master of Arts in Critical and Creative Thinking program offered by the University of Nebraska at Omaha has enabled me to focus on the environment and health but still draw and conduct research from a broad range of fields. One of the biggest advantages for me has been that I can do all of this while still working and traveling abroad because of the completely online format.
---
Our Faculty
The same faculty who teach on-campus teach our online courses, so rest assured that you're receiving an exceptional education no matter where you're working on your courses. Here are just a few of our amazing faculty:
Erica Rose, MA

Instructor of Library Science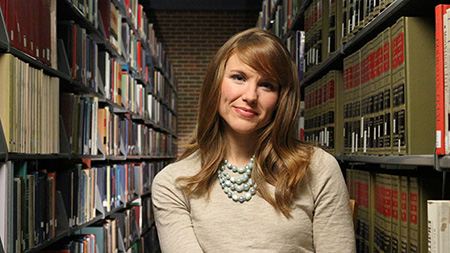 Lives in: Fort Collins, Colorado
Classes she regularly teaches online: Leadership and Management in Libraries, Children's Literature, Teaching and Learning in Digital Libraries, Library Capstone Practicum, Young Adult Literature
Favorite part about the online learning environment: Online learning affords me the privilege of sharing my passion for librarianship with students across the country and even the world. The online classroom celebrates the varied and unique perspectives of a wide variety of students. In many ways, online learning models the very work we are training students for: connecting people to the resources and information they need using the tools that fit into lives.

Research interest(s): Community Engagement, Library Programming and evaluation, Library Advocacy
---
Rebecca Lutte, Ph.D., CFII, MEI

Assistant Professor, Aviation Institute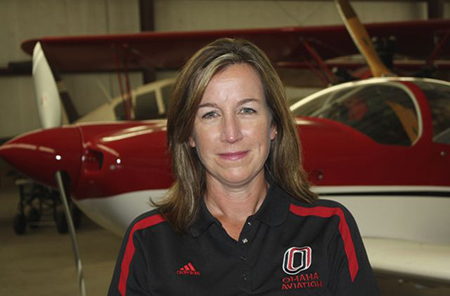 Lives in: Montgomery, Texas
Classes she regularly teaches online: International Aviation, Aviation Management & Policy, General Aviation Operations, Airport Safety & Security, Diversity in Aviation
Favorite part about the online learning environment: Opportunity to reach out to students from diverse locations, with a variety of backgrounds and provide a forum for those students to connect with others and share their experiences and knowledge, and the opportunity to learn from one another

Research interest(s): Aviation safety policy, pilot shortage, international aviation
---
Paul Van Vliet, Ph.D.

Associate Professor, Information Systems & Quantitative Analysis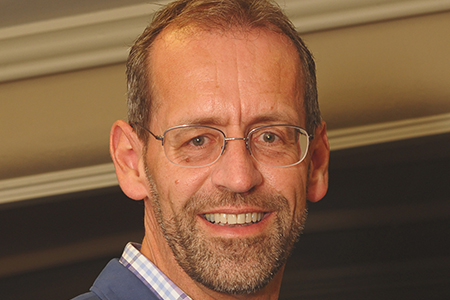 Lives in: Omaha, Nebraska
Classes he regularly teaches online: Information Systems Architecture & Organization, Systems Design & Implementation, Decision Support Systems

Favorite part about the online learning environment: Exploring innovative methods and technologies for delivering engaging educational experiences, interacting with a broad variety of students, and contributing to the online learning knowledge base at UNO and in the broader academic community

Research interest(s): Information Systems Development Pedagogy, Online Education Pedagogy, Gamification in Higher Education, Building Student Engagement, Service Learning in Higher Education