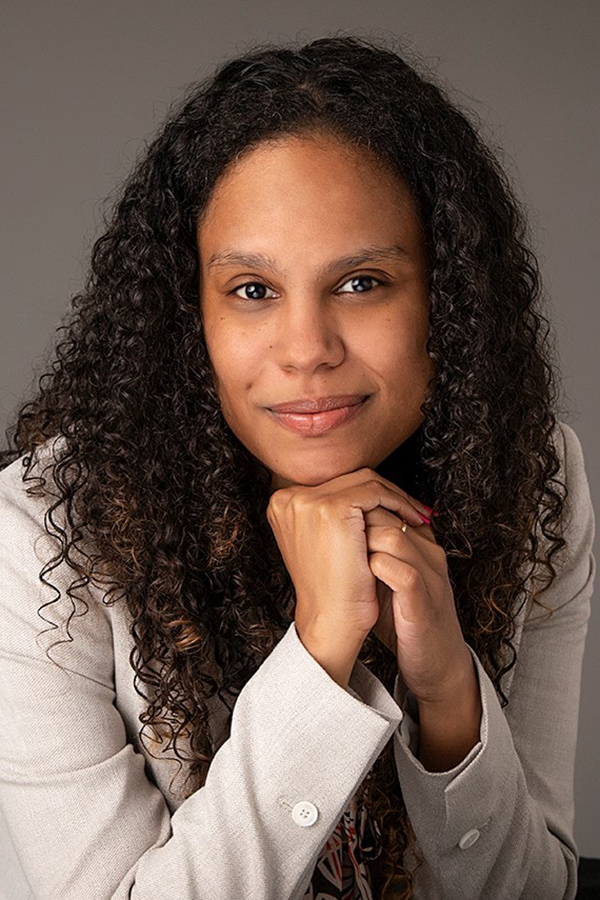 Dr. Kerry-Ann Escayg
Teacher Education, Assistant Professor
---
personal website:
note:
This profile is pulling in data from Digital Measures. Postings on personal websites or social media do not indicate that the individual is speaking on behalf of UNO.
General Information
Biography
Dr. Escayg's research focuses on anti-racism in early childhood education as well as children and race. As a social theorist, Dr. Escayg has utilized elements of Critical Race Theory, Black Feminist Thought, and Anti-racist Education to offer new exegeses on children's racial identity development, including strategies to promote positive racial identity among Black children; a research-derived protocol to assess children's play and an anti-racist approach to U.S. early childhood education. Her recent publications have highlighted and interrogated the ways in which whiteness functions in early childhood contexts. Central to Dr. Escayg's work is a commitment to racial equity in the early years and the holistic well-being of children of color, and Black children in particular.In addition to her scholarly and activist pursuits, Dr. Escayg writes short stories, poetry, and children's literature. While her children's literature centers on equipping children with social and emotional skills such as positive self-identity, honesty, and self-acceptance, her adult creative works are poignant counter-narratives: echoes of past anti-colonial/anti-racist resistance merging with current travails and triumphs. "Racial pride begets resistance; and resistance is power" (Escayg & Kinkead-Clark, 2019).
Teaching Interests
Race and young children; anti-racist education; whiteness studies
Research Interests
Anti-racism in early childhood education; children and race; Critical Race Theory; Caribbean early childhood education; racial socialization; childhood racial trauma; qualitative research with young children; anti-colonial education and decolonizing methodologies.
Scholarship/Research/Creative Activity
Selected Publications
Iruka, Iheoma, Curenton-Jolly, Stephanie, Durden, Tonia , Escayg, Kerry-Ann. 2020. "Don't Look Away": Embracing Anti-bias classrooms, Gryphon House .
Additional Information
Video Bio
Meet Dr. Escayg