---
*The entire Bachelor of Multidisciplinary Studies degree program can be completed online.
| Graduate Endorsements–Blended Delivery | College |
| --- | --- |
| MS in Elementary Ed, Endorsement in School Library | COE |
| MS in Secondary Ed, Endorsement in School Library | COE |
| MS in Literacy, Endorsement in School Library | COE |
| Graduate, Endorsement in School Library | COE |
Each course within each endorsement in Blended Delivery is 64% online.
---
 
Convenience and Flexibility

You have the passion and the drive to succeed. You may also have a full-time job and a family. We understand that both traditional and non-traditional students don't always have time for classes between eight and five.
Our online courses are available for you anytime, anywhere. The coursework is just as challenging and rewarding as on-campus classes—there's just the added benefit of letting you decide where the class fits into your schedule.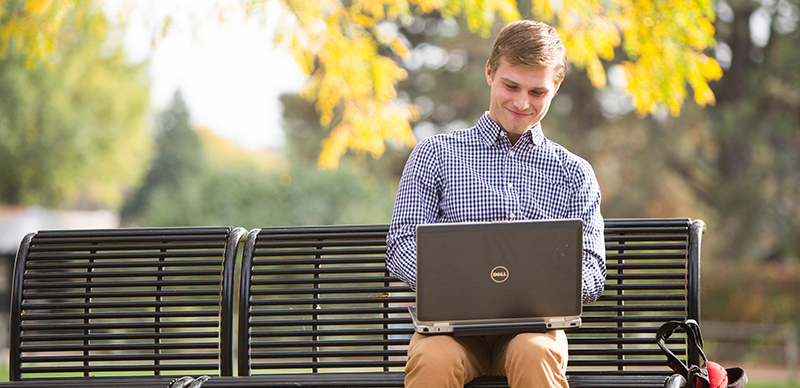 Support and Resources
Even though you may not be on-campus, you still have access to all the resources you'll need to get the most out of your learning experience. From advising to the library, you'll have the tools you need to be a successful online learner.
---
Our Faculty
The same faculty who teach on-campus teach our online courses, so rest assured that you're receiving an exceptional education no matter where you're working on your courses.
Here are just a few of our amazing faculty:
Erica Rose, MA

Instructor of Library Science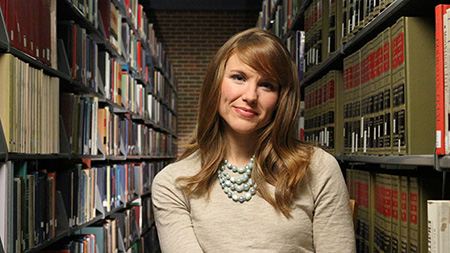 Lives in: Omaha, Nebraska
Classes she regularly teaches online: Leadership and Management in Libraries, Children's Literature, Teaching and Learning in Digital Libraries, Library Capstone Practicum, Young Adult Literature
Favorite part about the online learning environment: Online learning affords me the privilege of sharing my passion for librarianship with students across the country and even the world. The online classroom celebrates the varied and unique perspectives of a wide variety of students.  In many ways, online learning models the very work we are training students for: connecting people to the resources and information they need using the tools that fit into lives.

Research interest(s): Community Engagement, Library Programming and evaluation, Library Advocacy
---
Rebecca Lutte, Ph.D., CFII, MEI

Assistant Professor, Aviation Institute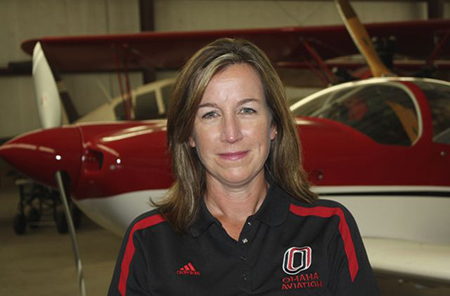 Lives in: Montgomery, TX
Classes she regularly teaches online: International Aviation, Aviation Management & Policy, General Aviation Operations, Airport Safety & Security, Diversity in Aviation
Favorite part about the online learning environment: Opportunity to reach out to students from diverse locations, with a variety of backgrounds and provide a forum for those students to connect with other and share their experiences and knowledge, and the opportunity to learn from one another  

Research interest(s): Aviation safety policy, pilot shortage, international aviation 
---
Paul Van Vliet, Ph.D. 

Associate Professor, Information Systems & Quantitative Analysis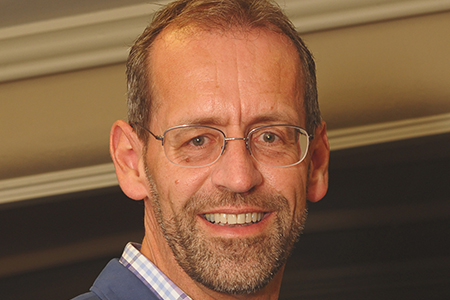 Lives in: Omaha, Nebraska
Classes he regularly teaches online: Information Systems Architecture & Organization, Systems Design & Implementation, Decision Support Systems 

Favorite part about the online learning environment: Exploring innovative methods and technologies for delivering engaging educational experiences, interacting with a broad variety of students, and contributing to the online learning knowledge base at UNO and in the broader academic community

Research interest(s): Information Systems Development Pedagogy, Online Education Pedagogy, Gamification in Higher Education, Building Student Engagement, Service Learning in Higher Education