Diedra Reeves
Diedra Reeves graduated with a BA in psychology from UNL. She worked as a teaching assistant for Family Services at a before and after school program.
During her time in graduate school, she has been the graduate assistant for the Special Education and Communication Disorders Department where she has had the opportunity to collaborate with faculty to publish a manuscript addressing special education teacher shortage.
She conducted an applied research project that focused on using social justice practices to address conflict in schools. Diedra received her Master of Science in school psychology in May 2022, and is currently pursuing an Educational Specialist degree in school psychology.
As a school psychologist, she will bring her knowledge and passion for learning, student achievement, and equitable practices to the schools and students that she serves. Next year, Diedra will be interning at Omaha Public Schools as a school psychologist.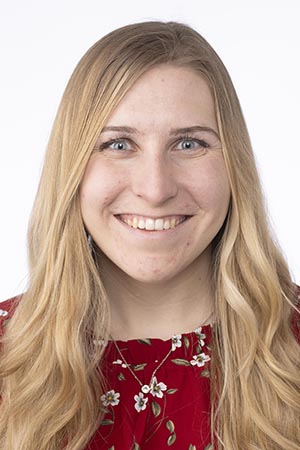 Felipe Blanco
Felipe Blanco recently obtained a Ph.D. in Public Administration. His research interests are social equity and ethnoracial inequalities, representative bureaucracy, comparative public administration, and comparative public policy.
During his time at UNO, Felipe was recognized with several prestigious awards, including the Network of Schools of Public Policy, Affairs and Administration, NASPAA Staats Emerging Scholar Award; the American Society for Public Administration, ASPA Founders' Fellowship; and the University of Nebraska Omaha Presidential Graduate Fellowship, among others.
He also was named as one of 10 Diverse Rising Graduate Scholars in 2021, a national award given by Diverse: Issues in Higher Education to graduate students with the potential to make significant contributions to equity and social justice scholarship in their respective fields.
This fall, Felipe will join Colorado University-Denver as an Assistant Professor in Public Administration.